For the Leon family to walk through the Briarwood neighborhood without their beloved Leona…
"It feels sad because a lot of people in this neighborhood have dogs and I need to walk here alone without my dog," said Ericka León.
Ericka was four years old when Leona, a French Poodle Maltese, became part of the family, almost two decades ago.
"She is part of our family, how can we forget her?" added Ericka.
On March 12, at about 10:30 in the morning, Leona escaped from the patio of the house.
Three hours later, the New York City animal care center, ACC, posted online that it had found Leona and that she was at one of its shelters in Brooklyn, the family said.
"We feel very happy," said Bianey Areiza.
They immediately sent the necessary evidence to claim their pet, but…
"When they finally called us back, they told us that the dog was already dead. I mean, they tricked us, they played with our feelings," Bianey added.
James Gennaro, the Briarwood councilman, sent a letter to the Department of Health, the agency in charge of the city's animal care center, asking them to investigate the death of this pet.
The councilman says the shelter violated its own regulation of waiting 72 hours to give the pet owner time to claim the pet. And that according to her own records, Leona shows signs of abuse or trauma.
"It is extremely important to call on the ACC through the Department of Health to do the right thing by setting regulations and most importantly follow their rules," added Gennaro.
For its part, the city's Animal Care Center said in a statement that when she was found, Leona did not have any type of identification.
And that she was very weak and had progressive neurological symptoms. In addition to chronic heart conditions, blindness, deafness and serious dental problems. That the doctors believed that the dog was suffering.
The family isn't satisfied with the answer and say they want to sue the city's Animal Care Center for breaking their own rules.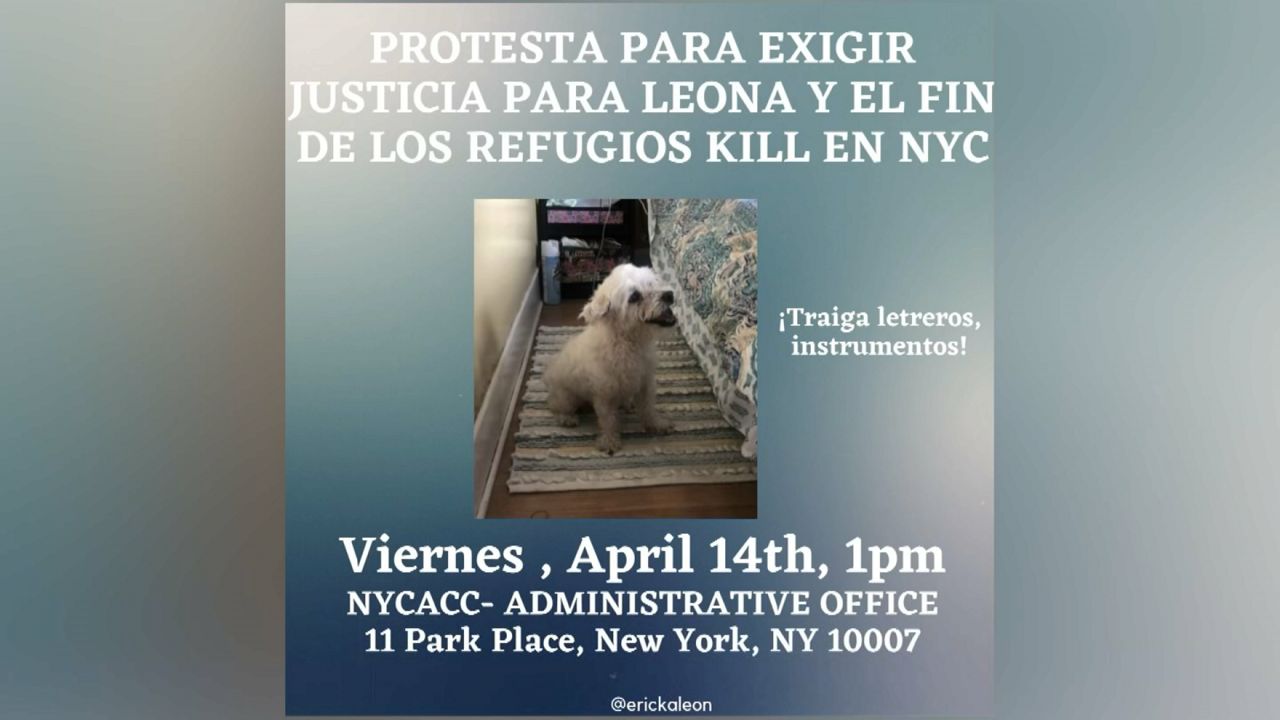 "We have to fight this legally because we have to hit it where it hurts and demand justice, an answer because this should never happen," said Ericka.
The family plans to demonstrate in front of the administrative offices of the Animal Care Center in Manhattan to continue demanding justice for Leona.