PC gamers can virtually drive an F1 car themselves this year. The official game is now finally getting support for virtual reality.
This is an abbreviated version of a review previously posted on Tweakers appeared.
To get straight to the point: racing in virtual reality is a game changer, especially if you've never done it before. If playing in VR in F1 22 teaches you one thing, it's how bizarrely little overview you have from the cockpit of an F1 car. You sit low, so if there is a car in front of you, it quickly becomes difficult to see what is happening in front of that car.
Whether the VR mode of F1 22 is worth the purchase of sometimes expensive VR glasses? We would say no, despite the undeniable advantages. The VR experience that the game offers is nice, but it feels more like a nice extra feature to us, not the way we will play F1 22 from now on.
Your own driver
You can create a three-dimensional avatar and fit all kinds of hip clothes, which he or she will then wear in your personal F1 Life environment. If you visit another driver, they will also see your avatar in their F1 Life environment.
In that area there is also room for a trophy cabinet and for a nice collection of sports cars that you can collect while playing F1 22.
Supercars
There are a total of ten supercars in F1 22, two of which are exclusive to the Championship Edition of the game. If you buy that version, you can drive the Aston Martin Vantage safety car and the Mercedes AMG GT Black Series safety car.
In the regular version, those safety cars are missing, but the normal versions of those cars can be unlocked. You simply unlock by playing the game.
There are other games that contain hundreds of cars, including those supercars. Those games are much better at mimicking the driving styles associated with each of the cars. Someone who wants to drive a 'street-worthy' McLaren, Mercedes or Ferrari is more likely to buy such a game.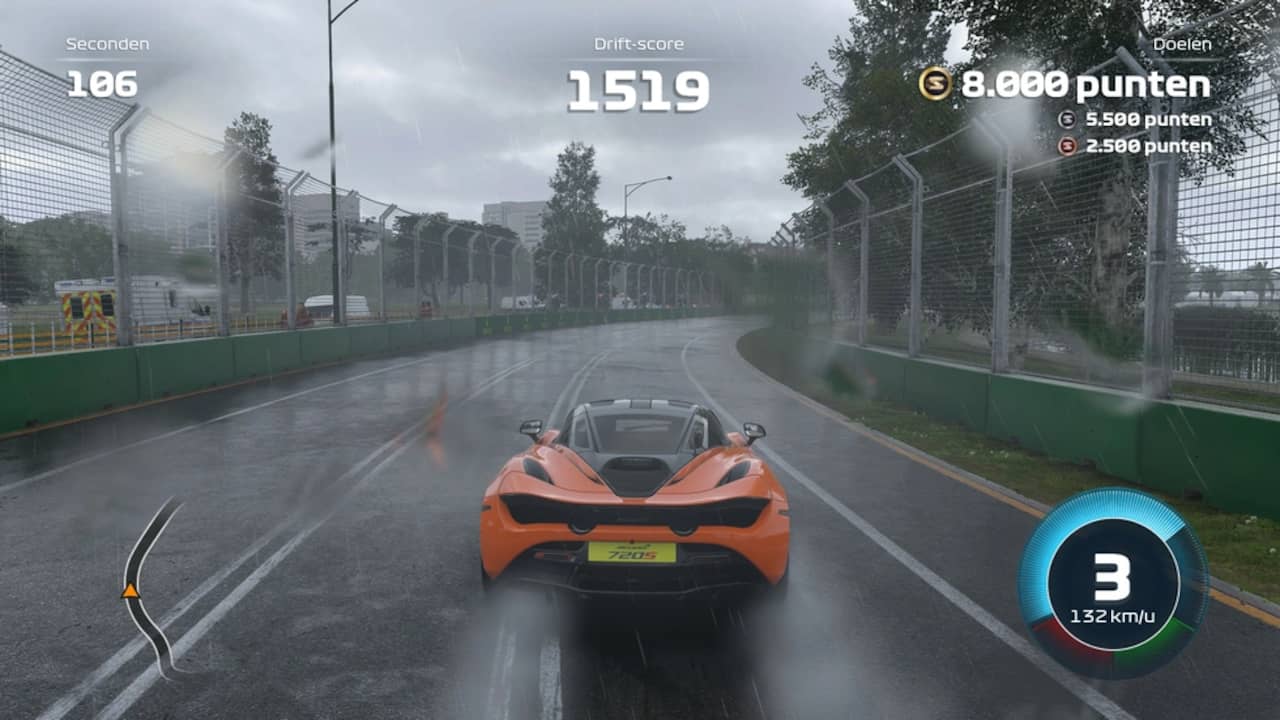 Your own career
In the rest of the game we find many recognizable elements, such as the traditional career mode and the more recent addition My Team. Here you are still a driver, but also team boss of your own team. You hire a second driver, choose an engine supplier, design your car and you are ready to take on the championship.
This aspect of the game offers the most robust offline gaming experience. The mode itself is not new, but has some small new things. For example, there will be more options to spend time with your team and the media will ask you more different questions.
Easy to set up
The F1 game from Codemasters has been characterized for several years as a game that can be adjusted well and F1 22 is no exception. The game again has extensive menus in which all kinds of tools can be set.
That is not a luxury, because F1 22 is quite difficult. While playing we had the idea that the cars are a bit more sensitive than before. Accelerating on curbstones or over-enthusiastically in general leads to a spin more often than before.
More beautiful light
As we are used to from the F1 games, there is no revolution in the field of graphics. However, the annually slightly better basis will again be tightened up somewhat this year.
The improved lighting effects may also be mentioned. That light hits the cars in a nicer, more believable way, making them more like their real-life partners and a little less like plastic, which we've seen in the past in the F1 game.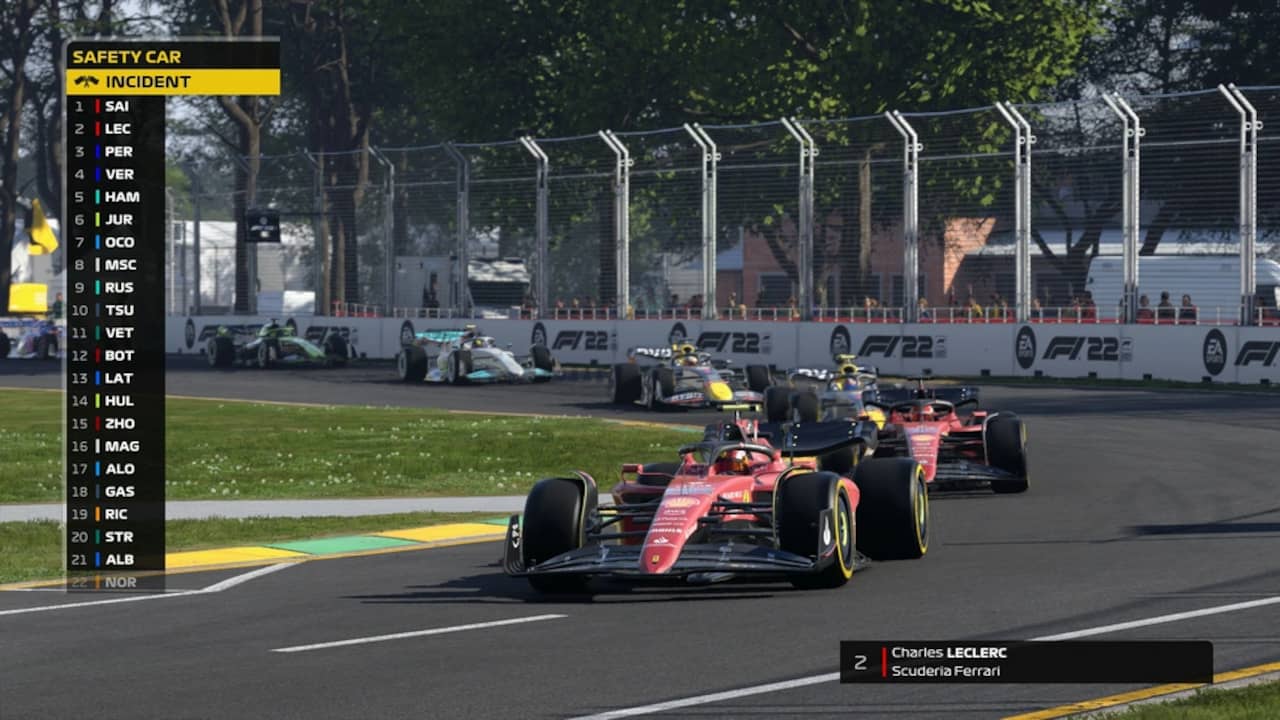 Bugs
There are some bugs in the game though. During testing, playing in VR with the Oculus Quest 2 didn't work at all for a long time. Luckily, a patch fixed that early last week, so that's nice.
However, there is still an audio bug, where the sound stutters excessively or even cuts out completely. In addition, there are some problems with various steering wheels, where the game does not always immediately take the correct settings.
Conclusion
On the one hand, virtual reality is finally here and that offers gamers the most authentic gaming experience, which would make this game a must-see. For gamers without a VR headset, a game awaits that is slightly better in details than its predecessor, but at the same time does not show too many changes.