SBS'Penthouse 2′
[인사이트] Reporter Kim Nam-ha = Actor Kim So-yeon in'Penthouse 2'showed both her husband and her husband in the drama and were ashamed.
In the SBS'Penthouse 2'making video released on the 2nd, a scene where Lee Sang-woo, who made a special appearance as a reporter, meets Um Gi-jun (played by Joo Dan-tae), and ex-husband Yoon Jong-hoon (played by Ha Yoon-cheol), who made a special appearance as a reporter.
On this day, Kim So-yeon (as Cheon Seo-jin) laughed and said, "(Husband) is still not watching TV, but meeting these two at once. What should I do?"
Then Yoon Jong-hoon asked, "Isn't it okay though," and Kim So-yeon responded, "Both are the same."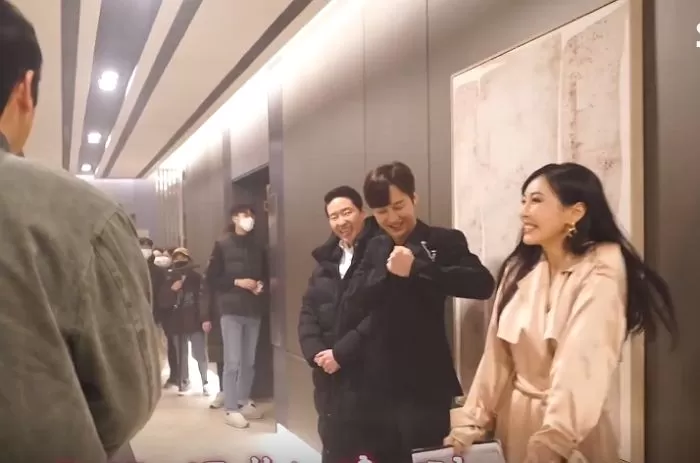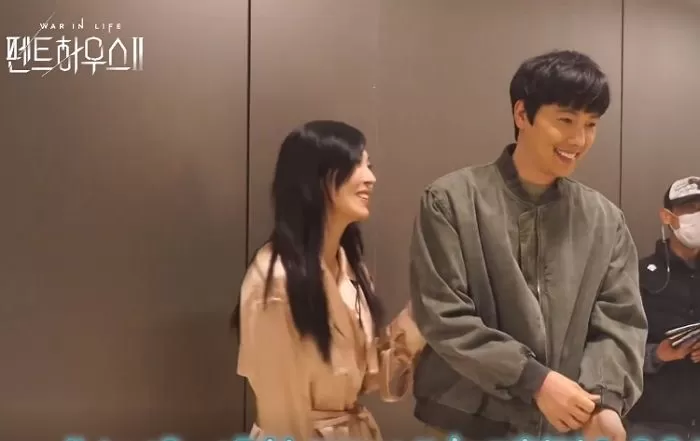 SBS'Penthouse 2′
Soon afterwards, Lee Sang-woo, Kim So-yeon's real husband, appeared at the filming site.
Kim So-yeon introduced Lee Sang-woo as "my husband" and was embarrassed to see Um Gi-jun and Yoon Jong-hoon.
Then Um Gi-jun laughed embarrassingly, saying, "It's getting really small.
Yoon Jong-hoon was also very awkward.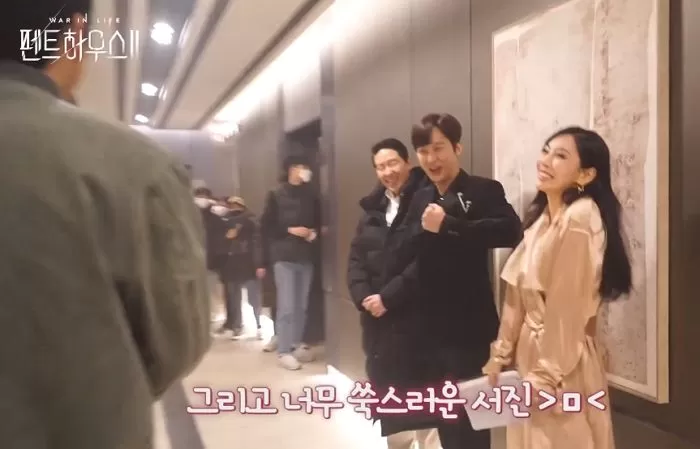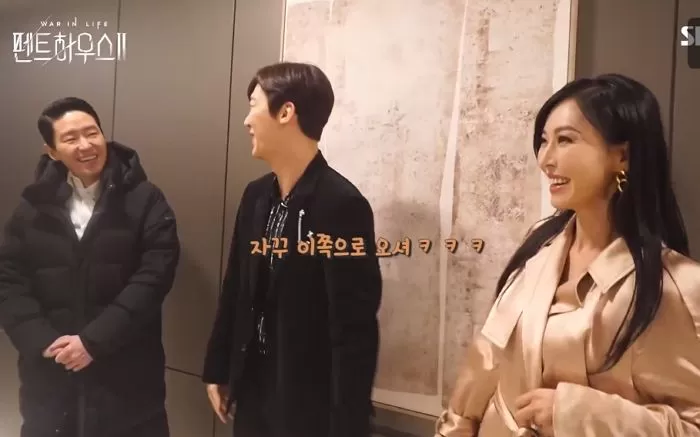 SBS'Penthouse 2′
When Kim So-yeon, who was introducing her husband, kept coming to their side, Yoon Jong-hoon said, "Why do you keep coming this way. Go that way" and sent Kim So-yeon to Lee Sang-woo's side, causing laughter.
.