October 07, 2020
19u10
Source: Belga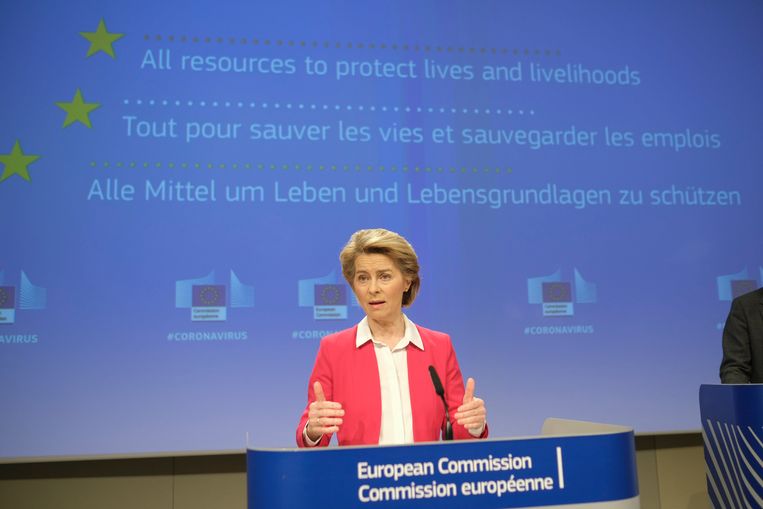 Economy The European Commission will start issuing social bonds in the second half of October to finance the temporary unemployment schemes used by Member States in the outbreak of the corona pandemic.
The Commission on Wednesday approved the framework for issuing the social bonds. This should assure investors that the bonds serve a social purpose. The funds raised go to the new SURE program. With this, the Commission wants to provide soft loans to Member States that have introduced short-time working and similar schemes to safeguard jobs during the corona lockdown.
7.8 billion for Belgium
The program turns out to be attractive. The Commission has already pledged a total of EUR 87.8 billion to 17 Member States. Belgium will receive 7.8 billion euros of this. The Commission plans to raise up to EUR 100 billion. For this, the Member States have provided EUR 25 billion in guarantees. These allow the Commission to borrow large amounts without jeopardizing the strong creditworthiness of the European Union.
SURE is part of a package of more than 500 billion euros that the member states have set up this spring to absorb the first shocks of the corona pandemic. This summer they also reached an agreement on a 750 billion euro plan to relaunch the European economy. The European Union is also entering the capital markets for this financing.
The European Union has never borrowed such colossal sums, but it is not the first time it has entered into debt. Currently, the European Union still has nearly 52 billion in outstanding bonds, which were distributed as loans to member states during the euro crisis and to non-member states through International Monetary Fund programs. This UN organization provides assistance in curbing economic crises.
Also read:
Germany is the economic engine of Europe, but that was once different: "Their innovative strength is legendary" (+)
Government wants to tackle bank secrecy: what are the rules now? (+)
Top economists mainly see missed opportunities in coalition agreement: "This is like with purple back then: handing out a lot of money is the binding agent" (+)
---
.