HAUGESUND-HARDANGER-AUSTEVOLL (VG) Erna Solberg says today that she has said no to several top international jobs she could imagine taking – but came to the conclusion that she will instead try to become prime minister again.
She has sat in the Storting since 1989, been leader of the Conservative Party since 2004 and prime minister for eight years, from 2013 to 2021.
When she lost the election and Jonas Gahr Støre took over as prime minister almost two years ago, many thought the 62-year-old from Bergen would throw in the towel – and disappear out of the country, to a top international job.
She has been offered that, but she has declined.
– I am staying in Norway because I have more to do in Norwegian politics. Although I am involved in many major global issues, running politics to make Norway better is the most important thing.
She currently holds two central positions at the UN, as a promoter of the UN's sustainability goals and as head of a high-level panel that works on financing development.
But full-time work is not relevant.
– It is important to continue Norway's active role in the world, but I will not be the one traveling abroad to contribute to that. There are so many things in Norway that engage me. That's why I'm staying in Norway.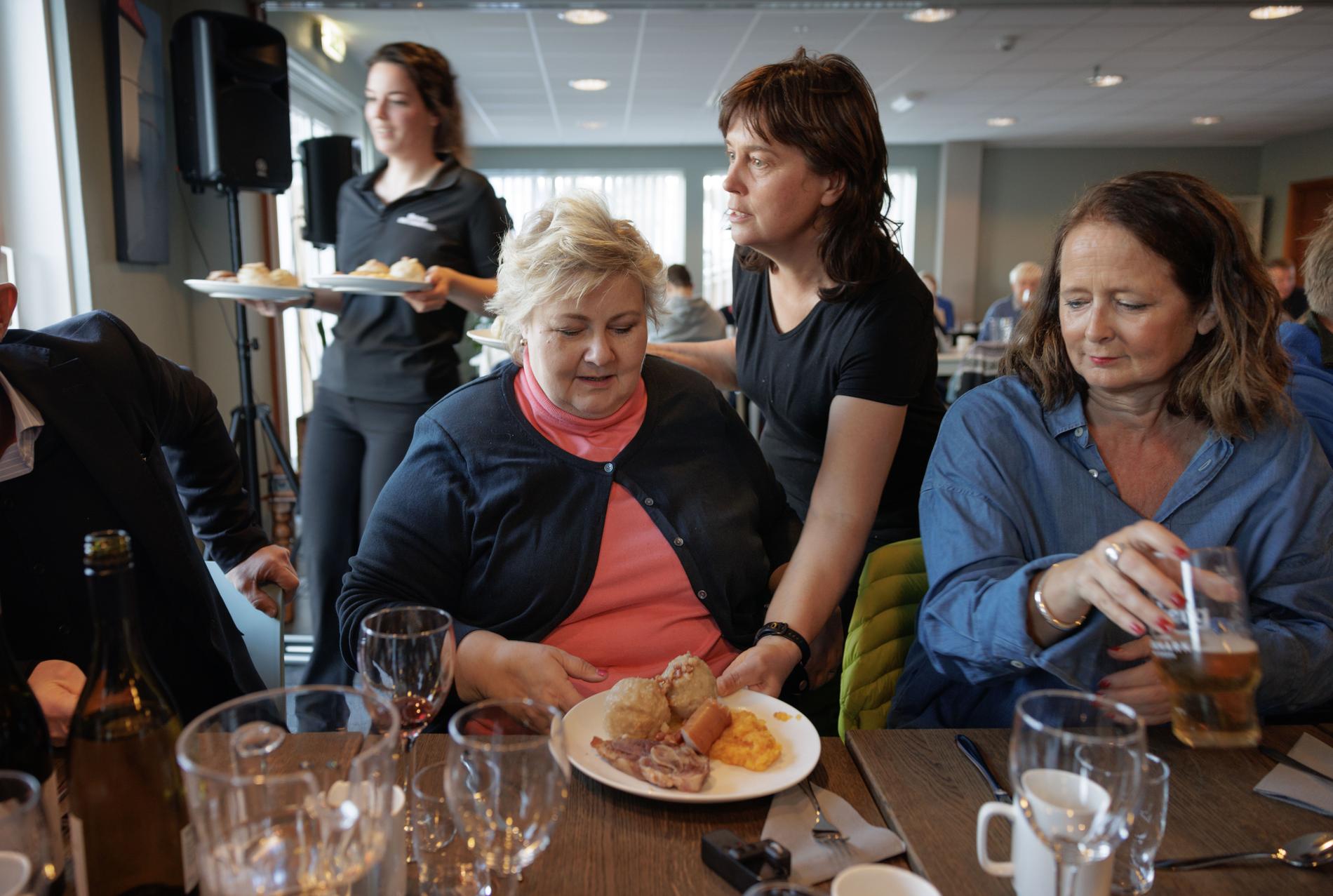 – Exciting jobs, but..
She does not want to say which specific positions she has applied for, but says there have been several, including in the UN.
– I have been asked to be a candidate for several jobs in the world, both within the UN system and large global organisations. It would have been exciting jobs, she admits.
– But I came to the conclusion that it is more exciting to work with Norwegian politics.
– It is not your husband, Sindre, who has said no?
– No, I think he thought it would have been nice, but he agrees with the prioritization and that he sees that I still have a lot left to give in Norwegian politics.
Solberg is on a three-day election campaign tour in Western Norway, to start the election campaign and to mark the fact that on Saturday there are only 100 days until the municipal elections on 11 September. Bus for three days.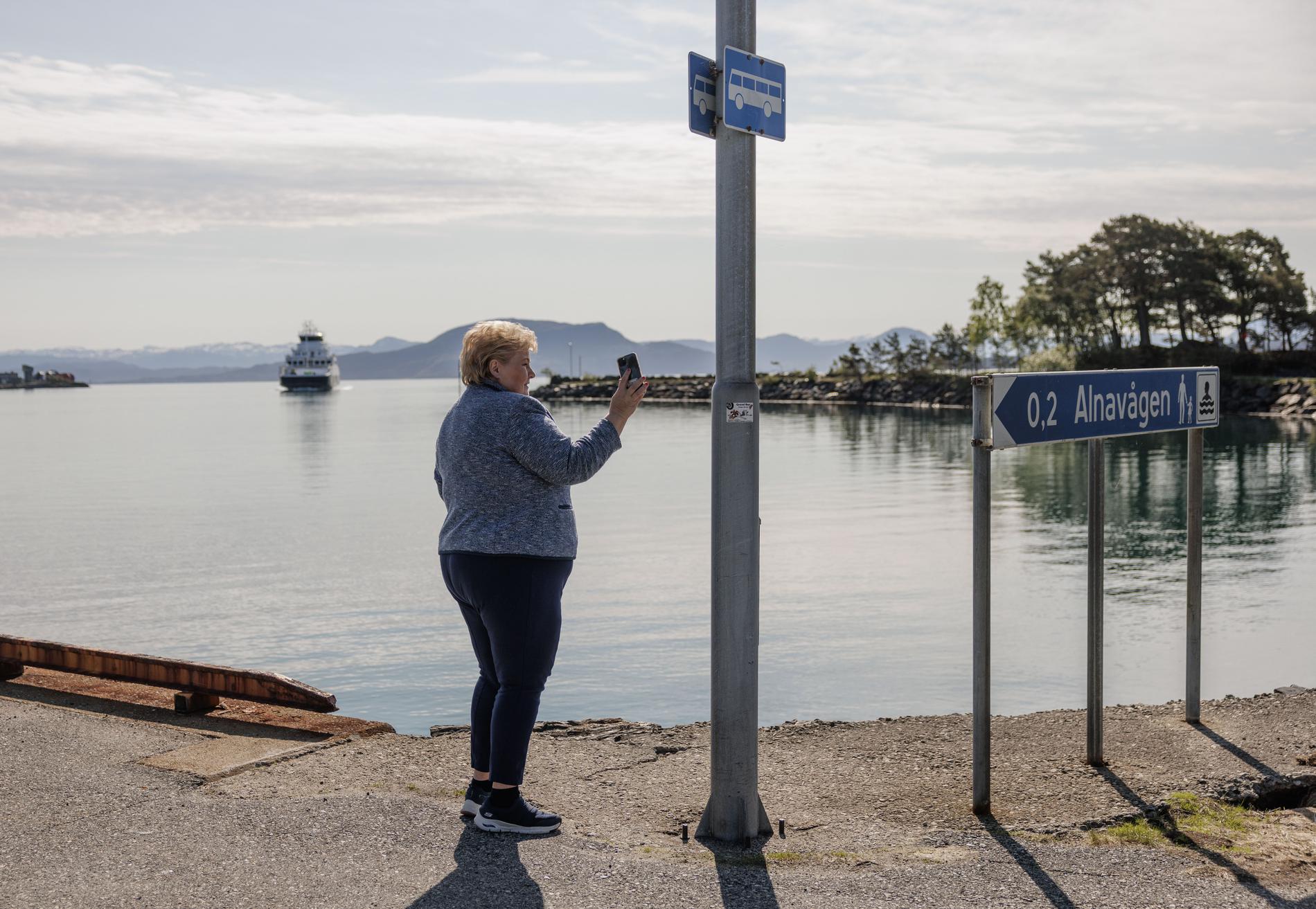 – Wrong direction
– What are the most important reasons why you think Støre should be prime minister for the shortest possible time?
– I think we have a better policy for the challenges Norway is facing. I think a lot of their policies are leading us in the wrong direction when it comes to preserving welfare in the future. And for many important business routes, the growth opportunities are hampered. They raise taxes to increase public spending.
She points to a big and important issue that really separates the Conservative Party and Labor Party.
– We cannot solve the big issues going forward without using good forces in both the public and private sectors. The government is closing down good private offers in its fight against privately run welfare. The public sector must have the main responsibility, but not only, the private sector must be allowed to do so.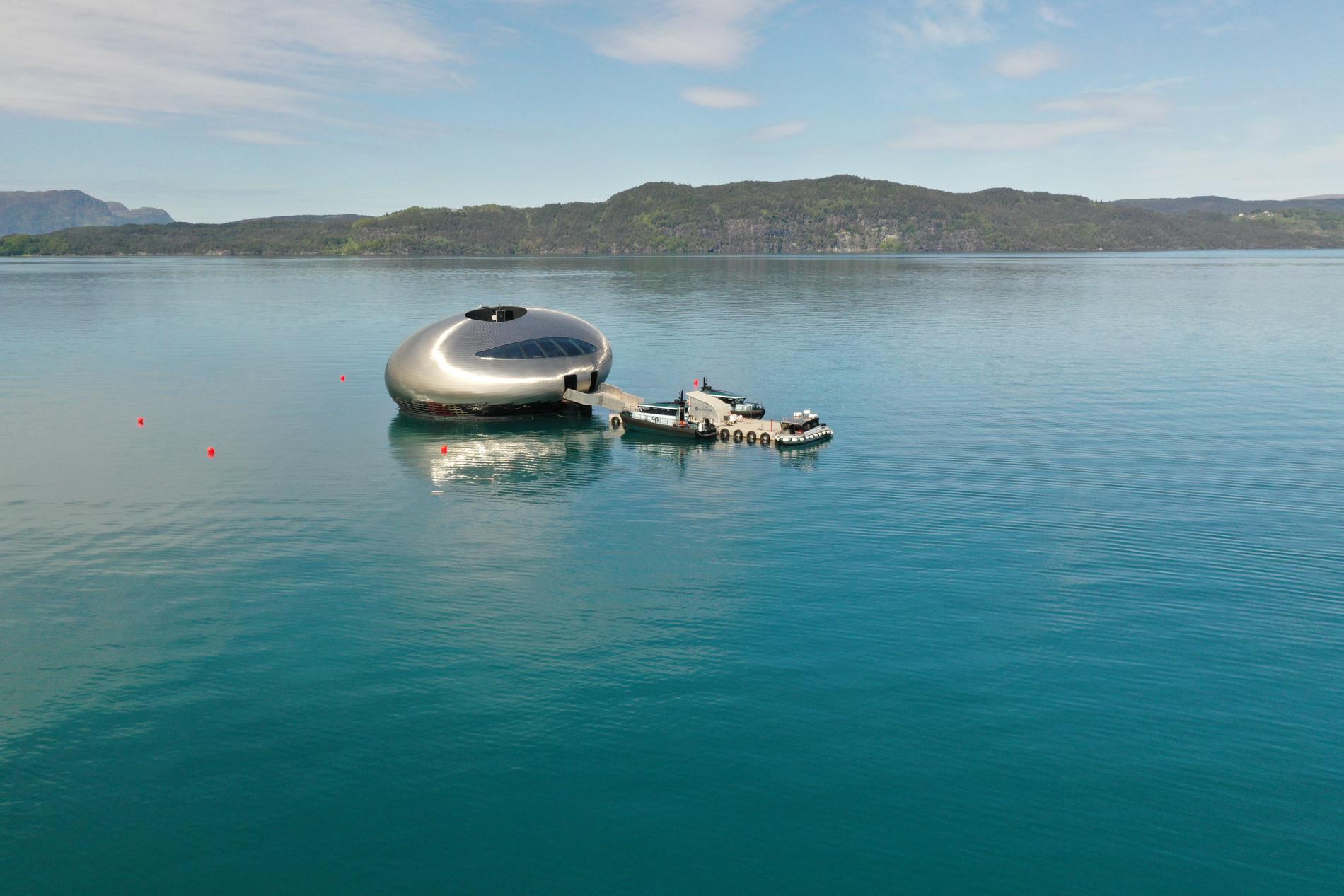 Must think in terms of loss
– You have two deputy leaders of the right age, who can soon take over: Aren't you afraid of standing in the way of necessary renewal, if you are to rule the party until 2029?
– I try to give more responsibility to others. People ask me why I don't stand in all the debates. It is because many people know me and then I believe that it is important that other faces are shown and become more known.
– Is it natural to let others as party leader in 2025, if you do not win the election and Støre continues as prime minister?
– In any case, it will be natural that we start to think that the time may then be right for a change.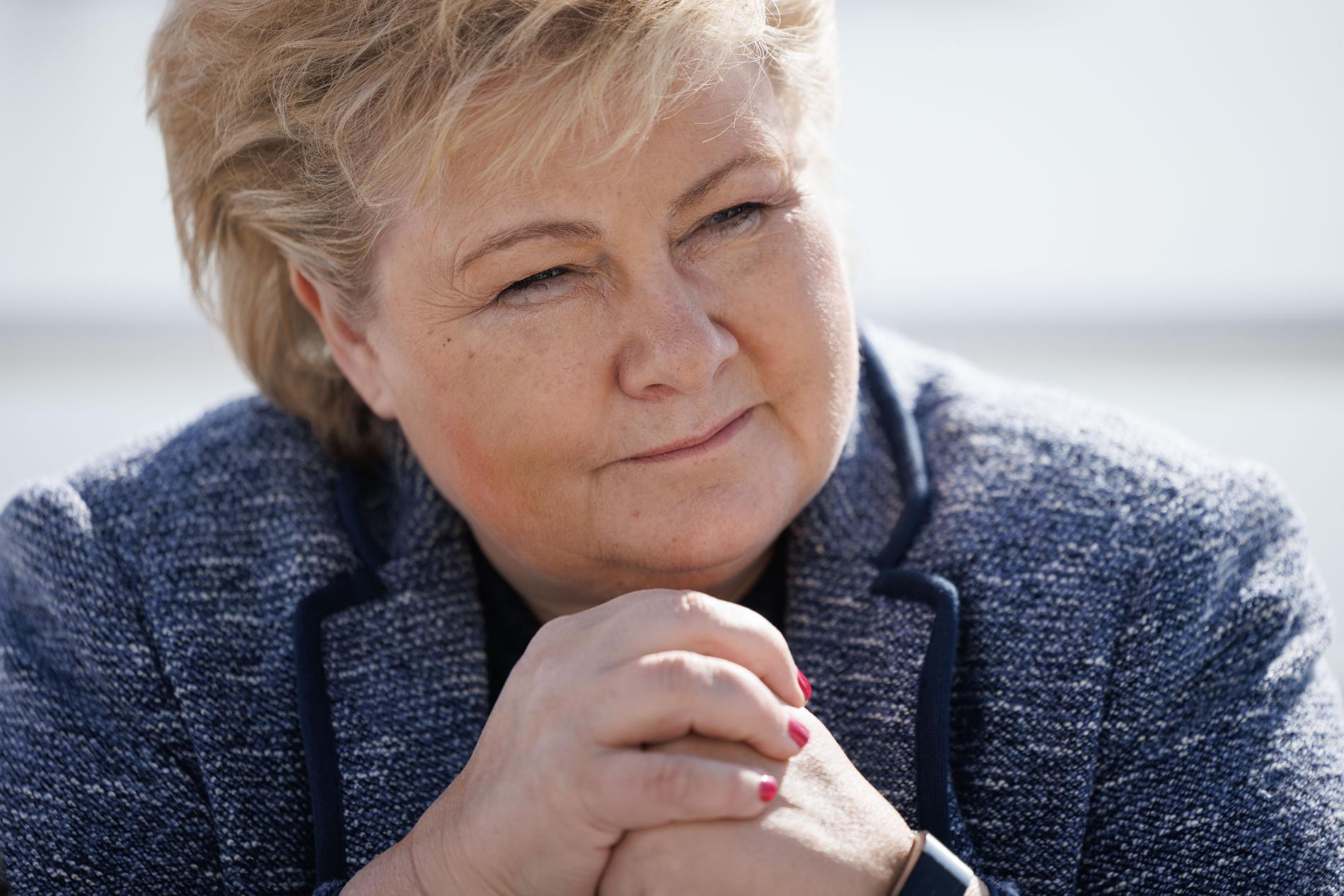 Diluted warranty
– So it could be "I announce that I am resigning" on election night in 2025 if there is still a red-green majority?
– I can guarantee you that will not happen. Election night dramatic statements are not my way of doing things. I think that you have to sit down and settle your status in peace and quiet after a milestone. An election is a milestone.
She thinks twice for two seconds and dilutes the guarantee by eight percent.
– It is around 92 percent certain that you will not hear me say that on election night in the event of an election defeat. But that won't happen. Because I'm going to be prime minister again.
2023-06-03 09:34:54

#Erna #Solberg #staying #Norway