Erling Braut Haaland (22) has had his application for the trademark name "Erling Haaland" rejected. The reason is that a Norwegian 29-year-old got ahead of him.
Through Advokatfirmaet Schjødt, Erling Braut Haaland has submitted three applications to the Norwegian Patent Board:
The one application was to get a trademark on his signature.

The second was his trademark lotus celebration.

The third was to use "Erling Haaland" as a trademark.
The applications for the signature and lotus trademarks were approved without any problems, according to Knut Andreas Bostad, head of section in the design and trademark department at the Swedish Patent Office.
– He will now have the exclusive right to use this trademark in Norway, and will now have the opportunity to use this right to apply internationally, says Bostad to VG.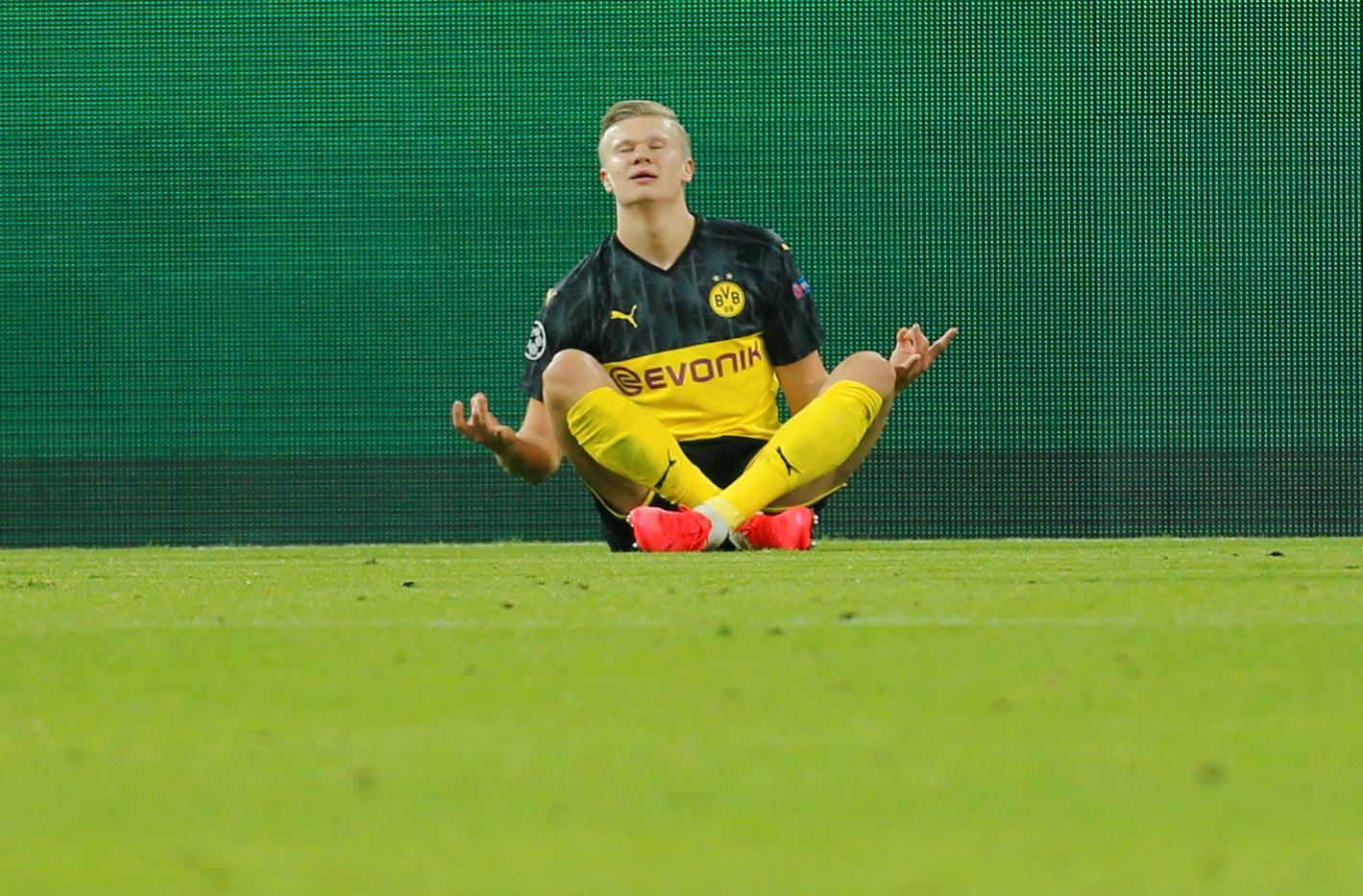 However, the last application did not go through. It was about using the "Erling Haaland" name as a trademark.
– We have a Haaland application that came to us on 8 September 2022. They have applied to be able to use it for clothing, the sale of footwear and a number of other things, some of which Erling Haaland has also applied for afterwards . It is therefore a counter-team for us. Because we already have a registration inside, says Bostad.
The reason why Erling Braut Haaland was not approved for "Erling Haaland" is because it is too similar to the "Haaland" trademark that is already registered.
The trademark is owned by a 29-year-old man from Oslo.
– Is it common for well-known names like "Haaland" to be busy?
– It happens especially for celebrities who appear, then there are some who think, "oh, now I'm going to register this here".
Erling Braut Haaland has three months to appeal the decision.
Regardless of this case, it is the case that if a holder acquired the trademark in so-called "bad faith" – that is, that they have no connection to the name – then the complaint will come forward, and the original holder will lose the right to the name.
– Of course, I cannot say that this is an application in "bad faith", says Bostad.
VG has tried to get a comment from the current owner of the trademark name, but the 29-year-old has not answered our inquiries.
It was Advokathuset Schjødt that submitted the application on behalf of Erling Braut Haaland. They have not responded to VG's inquiries.
Erling Braut Haaland now has three options, according to the patent board:
Do not ask for consent, and thus take legal action against the current owner.

Pay for consent to use the name.

Buy the free name from the original owner.
According to Bostad in the Norwegian Patent Board, there is a so-called obligation to use trademarks in Norway. This means that within five years of approved registration one must make use of it, i.e. make a product in which the trademark is used.
The 29-year-old from Oslo registered the trademark "Haaland" in September last year. This will therefore mean that he does not need to make any products for the next four years, without losing the right to the Haaland name.
Bostad has previously commented on why many celebrities choose to apply for trademark registration.
– The reason why celebrities choose to protect their name is to secure exclusive rights to the name as a trademark. An exclusive right makes it easier to stop abuse, but it also makes it easier to license your name to others. In other words, it provides a good basis for agreements, said Bostad in an article published on the Patent Office's website.
2023-06-01 21:10:38

#Haaland #denied #trademark #Norwegian #29yearold #sits #rights