Good news for the environment: London's famous River Thames, declared "biologically dead" 64 years ago in 1957, is currently home to 115 species of fish and fauna, from seahorses, eels, seals and sharks, revealed a recent " check "of the river.
Specifically, the 346-kilometer-long Thames is now home to three types of sharks: the mole (Galeorhinus galeus), the star hound (Mustelus asterias) and dogfish (Squalus acanthias), a thin shark of about 60 centimeters that is found in deep water and is covered with poisonous spines, according to the Zoological Society of London (ZSL).
This poison can cause extreme discomfort and bloating in humans. It is one of the few poisonous fish found in UK waters, along with the stingray and weever fish, as reported by the Evening Standard.
The mole shark, for its part, feeds on fish and crustaceans and can reach 1.80 meters and weigh up to 48 kilos. The species, which can live for more than 50 years, is classified as critically endangered worldwide, according to the IUCN Red List of Threatened Species.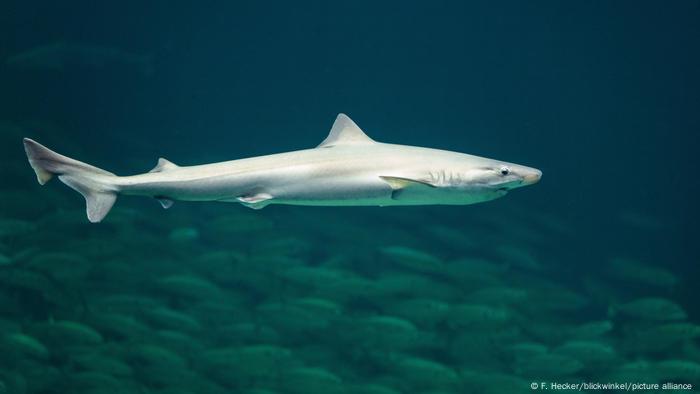 A mole shark ("Galeorhinus galeus").
The Thames is on the road to recovery
Today the river is a thriving ecosystem "home to a myriad of fauna and flora as diverse as the city of London itself," states the ZSL. in his report on the state of the Thames, a comprehensive analysis of the waterway from the 1950s to the present day.
"This report has allowed us to really see how far the Thames has come on its way to recovery since it was declared biologically dead, and in some cases, to establish baselines to build on in the future," said ZSL's Alison Debney .
"In 1957 there were long stretches of the Thames with such low oxygen concentrations due to all the pollution entering it, that much of the river was lifeless," he added.
Challenges of climate change and pollution
Despite the good news, the ZSL also raised concerns about the slight decline in the number of fish species found in the river's tidal zones, and conservation scientists have warned that more research is needed to understand why. , as reported by CNN.
Similarly, the ZSL said that the Thames faces the challenges of climate change and pollution: in their report they claimed that the temperature of the Thames is increasing by an average of 0.2 degrees Celsius every year.
Edited by Felipe Espinosa Wang.
.