FC Twente goalkeeper Joël Drommel did not have a good word for referee Pol van Boekel after the match against Vitesse (1-2 loss) on Saturday evening. According to the goalkeeper, the narrow defeat of his team was entirely due to the referee.
Van Boekel pointed to the spot deep in injury time after Twente midfielder Jesse Bosch made light contact with Maximilian Wittek. "I've just seen it, everyone has seen it: this is just not a penalty. We are losing because of the referee," said Drommel at RTV East.
"Because of him we are missing points. Is anyone still watching with the VAR? He does not dare to intervene. Unbelievable. I asked him to take another good look, but he kept saying it was a penalty. it ends immediately and they pretend they have won the cup. "
Oussama Tannane decided the game by shooting the ball behind Drommel from the spot. Remarkably enough, the two goals before that were also made from 11 meters: Danilo opened the score for Twente and Tannane equalized just before half-time.
FC Twente coach Ron Jans also has no good word for referee Pol van Boekel.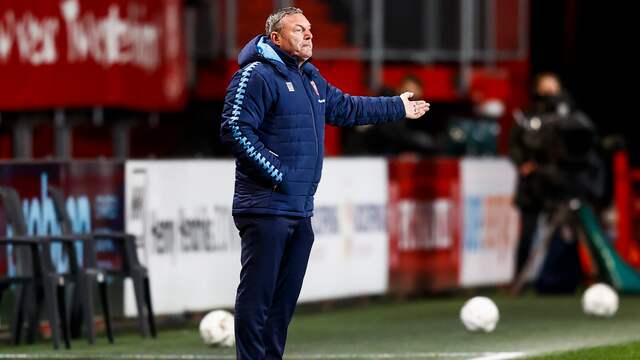 Jans: 'This is very difficult to accept'
FC Twente coach Ron Jans also had great difficulty accepting the defeat. "We had to fight for a good result against a strong Vitesse and then we get such a penalty kick in the last minute," said Jans at ESPN.
"I think it's insane. The anger is really at the top with me. Losing is possible, but this way it is very difficult to accept. It's really nothing. I don't know who that player is, but he falls before there is contact. Van Boekel decides otherwise and the VAR does not intervene. "
Van Boekel indicated to Jans that he had to look at the images of the violation after the match. "I've seen it seven times now, but I think it's really 0 percent a penalty. It's so clear."
View the results, the stand and the program in the Eredivisie
.