In an explanation to the annual report published on Friday, President Klaas Knot of De Nederlandsche Bank (DNB) points to the importance of financial buffers, which means that the Netherlands has a relatively favorable starting position.
"In recent years we have hammered at the construction of buffers and we have built up the necessary resistance. The lesson from this crisis, because we are facing a significant dip, should therefore be aimed at getting these buffers back up to standard get it, "said Knot.
He added that the recovery policy should be structured to contribute to sustainable growth and greening of the economy. When economic recovery can be envisaged depends on when the virus is under control. As long as there is no clarity about this, DNB will take all scenarios into account. Even if that means that the economy stays in a "hibernation" longer, as Knot put it.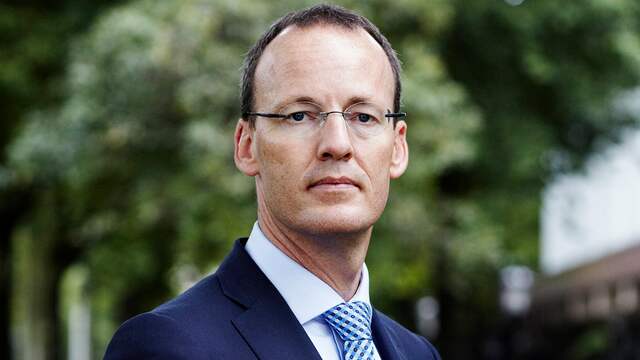 Financial buffers must eventually be brought back up to standard. (Photo: DNB)
'Risk mitigation must come from public finances'
DNB is currently fully engaged in crisis management, says Knot. As a result, the president is seeing a shift from activities to issues such as lending and supervision of funding ratio across the sector.
"It is clear that these are different times. Governments have a significant amount of new obligations to help the private sector. DNB can help keep financing debt affordable, provided we continue to emphasize the timeliness of such measures," said Knot.
He did emphasize that limiting risks must come from public finances. "Permanently financing governments through the central bank balance sheet is not a good idea," said Knot.
In addition, it must be taken into account that the low interest rate will continue to exist for a while. "There will be an impact on the inflation outlook and it will not be a positive one, so interest rates will be low for a longer period of time."
Interest rates will remain low for a while, according to DNB. (Photo: DNB)
'It is desirable that there be a European crisis response'
DNB believes it is too early to say what the impact of the coronavirus outbreak will be on banks, pension funds and insurers. DNB is in talks with the government and thinks along in the "operational atmosphere".
Finally, Knot briefly discussed the discussions between European government leaders on Thursday, which did not result in an agreement on financial measures. According to the bank president, this is not necessarily a problem, since it is not yet clear what the exact economic damage is.
"You can only spend the money once, so it has to be done in a targeted and adequate way. Obviously, it is desirable that there be a European crisis response, but I leave it to politicians what it looks like."
Follow the latest developments around the virus in our live blog.
The coronavirus in short
The coronavirus mainly spreads from person to person via sneezing and cough drops. The chance of becoming infected through surfaces such as door handles is small. This chance decreases if you wash your hands often.

You can considerably reduce the chance of spreading by keeping at least 1.5 meters away from others.

An infected person infects two to three others on average. Precautions are necessary to contain this.

The vast majority of patients have mild (flu-like) complaints.

Almost all deaths involve the elderly or other vulnerable persons, such as heart, lung or diabetes patients. If everyone complies with the measures, this reduces their risks.

Read here what precautions you should take.
.