Saturated fats are a type of dietary fat, which is an unhealthy fat along with trans fats. These fats are often solid at room temperature. medlineplus Foods like butter, coconut, cheese, and red meats contain high amounts of saturated fats.
Eating too much saturated fat in your diet can lead to heart disease and other health problems, including:
1: Heart disease risk. Your body needs healthy fats for energy and other functions. But too much saturated fat can cause cholesterol to build up in the arteries (blood vessels), as saturated fats raise the bad cholesterol, and high cholesterol increases the risk of heart disease and stroke.
2: Weight gain.Many high-fat foods such as pizza, baked goods, and fried foods contain a lot of saturated fats. Eating too much fat can add extra calories to your diet and lead to weight gain.
3: Eating more foods that contain saturated fats increases the risk of diabetes and other chronic diseases.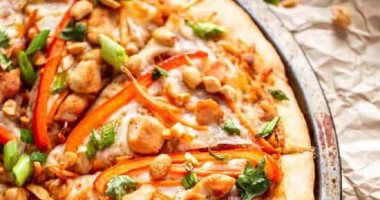 There are some tips before eating fats, namely:

1: You should get no more than 25% to 30% of your daily calories from fat
2: Saturated fats should limit you to less than 10% of your daily calories.
3: To further reduce your risk of heart disease, limit saturated fat to less than 7% of your total daily calories.
.