With the blues he would play the Champions League and could meet again with De Ligt
'The Guardian' highlights Chelsea's approach to the Dutch player
Yesterday Joan Laporta, president of FC Barcelona, ​​gave a new twist to the Frenkie de Jong plot. When there was more noise about his departure, he was forceful about the Dutchman's situation. "I am going to do what is in my power so that De Jong stays."
The president's statements were surprising, because it has been taken for granted that the club is in favor of his departure due to economic emergencies. This is also believed in England, where information about the arrival of the Dutchman continues to appear.
The last one is from the newspaper The Guardian that insists on the option of Chelsea, which in the last hours would be pressing for the Dutchman. According to this information, the English team wants to play two cards that Manchester United do not have, the best positioned to take the Dutchman.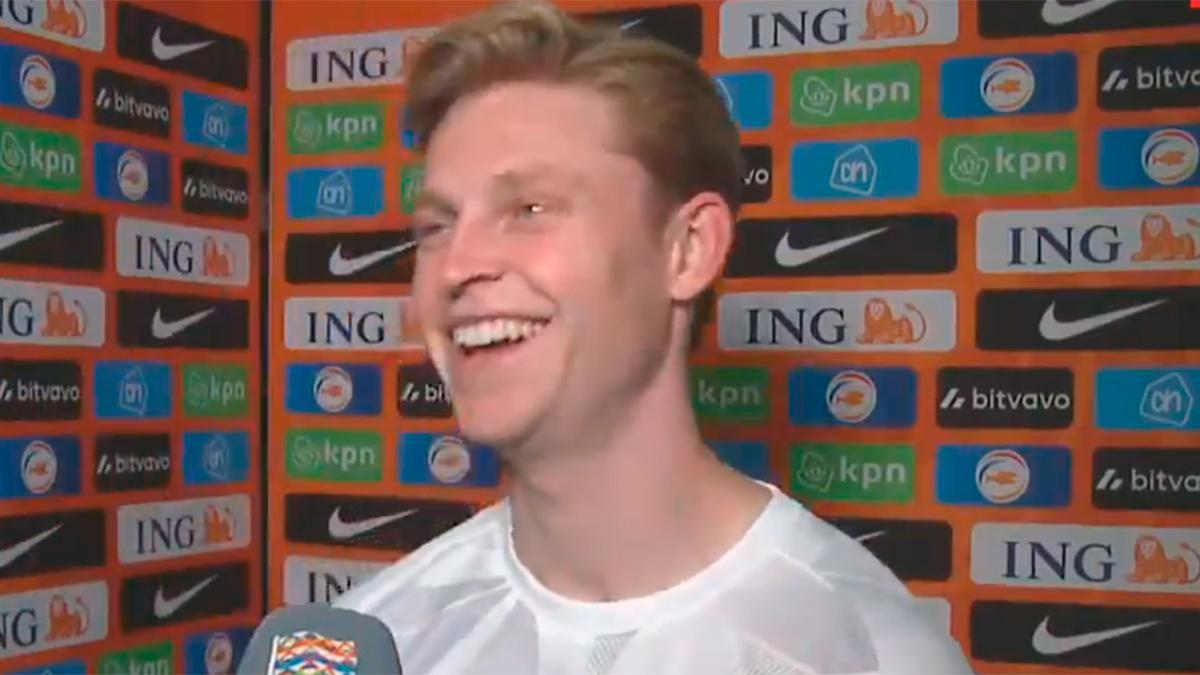 The first factor is the possibility of playing the Champions. For De Jong it is key to be able to play for the European maximum, something that will not happen this season if he signs for United, which does have the Erik ten Hag factor, the coach who has gotten the best performance out of Frenkie. But there is more: one of the players who want to sign the blues is Matthijs de Ligt. The Juventus central defender is one of De Jong's best friends in the world of football, and he would be delighted to play with him again as he did at Ajax.
The two were the franchise players of the best Ajax in recent times. The two were the backbone of a team that made Europe fall in love. Things have been worse for several of the players on those teams since they left Ajax. In the case of De Jong and De Ligt, they have been important at Barça and Juve, but they have not been able to play at a better level than they showed at Ajax with continuity in their teams.