Today, electric car drivers have to stop at roadside charging stations to charge their batteries. – In the future, they can let it go, says Bellona manager Frederic Hauge.
Published:
Less than 30 minutes ago
–
Prime Minister Jonas Gahr Støre laid the cornerstone of the Morrow battery factory in Arendal on Monday.
There, work is underway to develop a project in which the batteries to be shipped around the world will be transported to the port by electric trucks that get electricity from the asphalt.
– We look forward to building the first stretch of road in Norway with wireless vehicle charging. This means cables are laid under the asphalt, which means the trucks charge batteries while driving, says manager Frederic Hauge in Bellona, ​​co-owner and technology contributor to the battery project.
Indicates Sweden went further in testing the so-called induction technologyeven through a project on Gotland and a two-mile long road project near Örebro.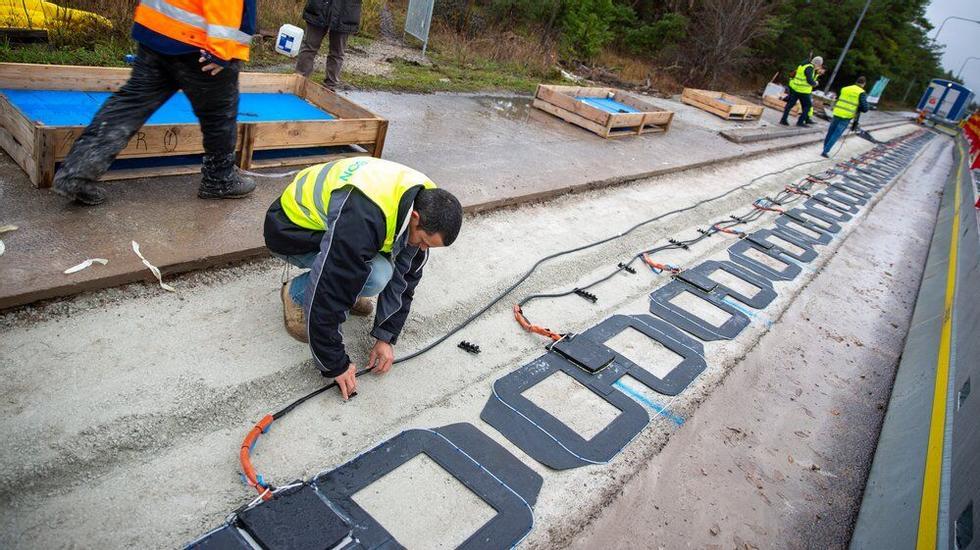 – The future on Norwegian roads
Hauge says the future is here.
– Yes, it's probably some time in the future, but I think this will be the future on Norwegian roads when all cars and trucks will be electric vehicles: so motorists won't have to stop to recharge their batteries.
– Are you saying that Norwegian main roads will be able to become electric roads in the future?
– Yes, I think so, but first we need to get started and a test project from the port to the Morrow Battery Factory can teach us more about how important a part of the solution can be.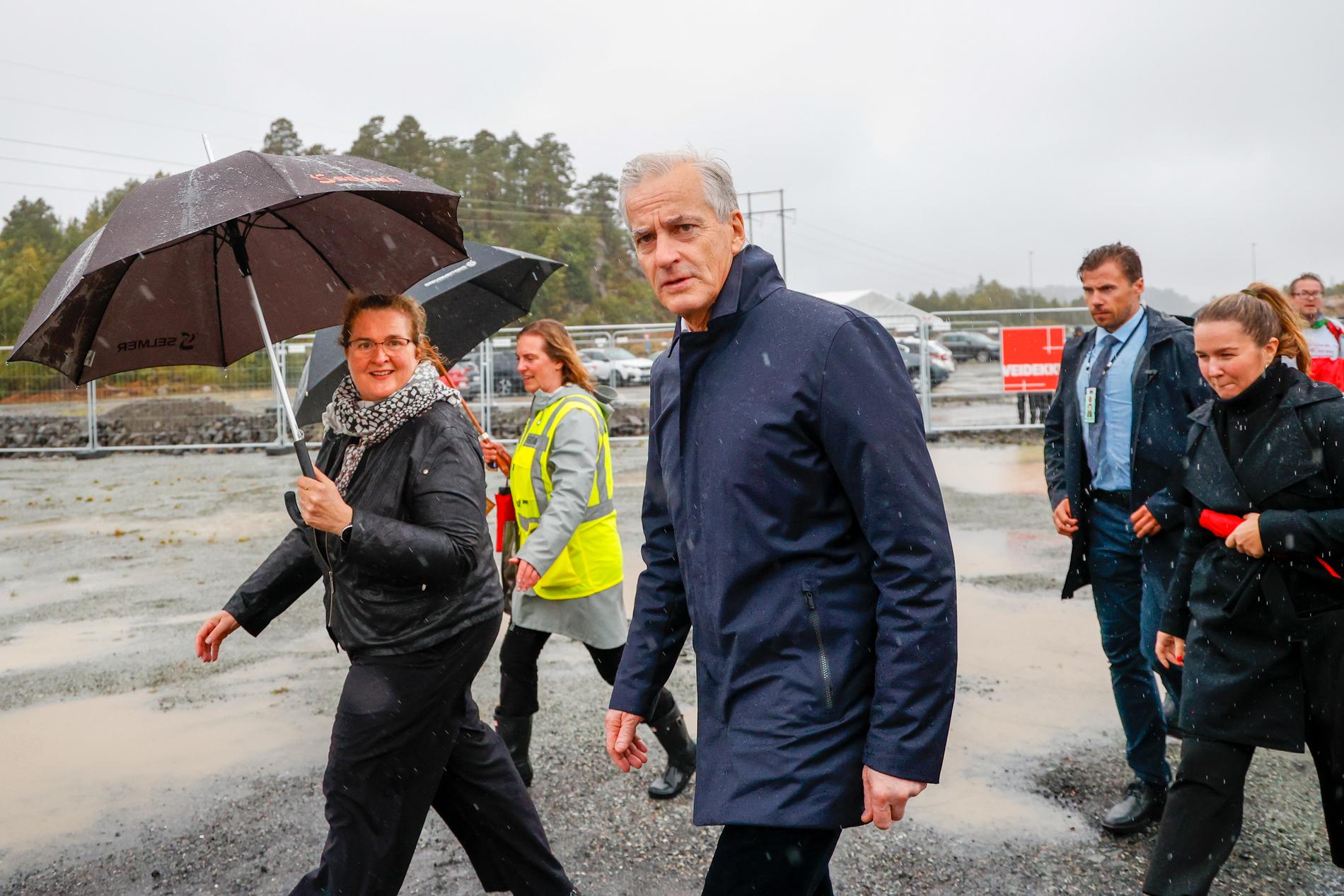 Hauge says they want to involve the state and Enova.
– We want the new road being built between the port and the Morrow Battery Factory and adjacent industrial areas to become a national pilot project for wireless charging of the many trucks and vehicles that will travel this route with goods and products.
Smaller batteries
He points out that a separate four-kilometer road will be built between the new large industrial areas at the E18 and up to the port. Hauge says such technology will mean trucks and cars will need fewer batteries in the future.
– Each truck driving on a river can have a smaller battery pack and have room for more cargo and batteries in the cargo. We estimate this can reduce the number of trips by more than five percent because the car's battery capacity is not used.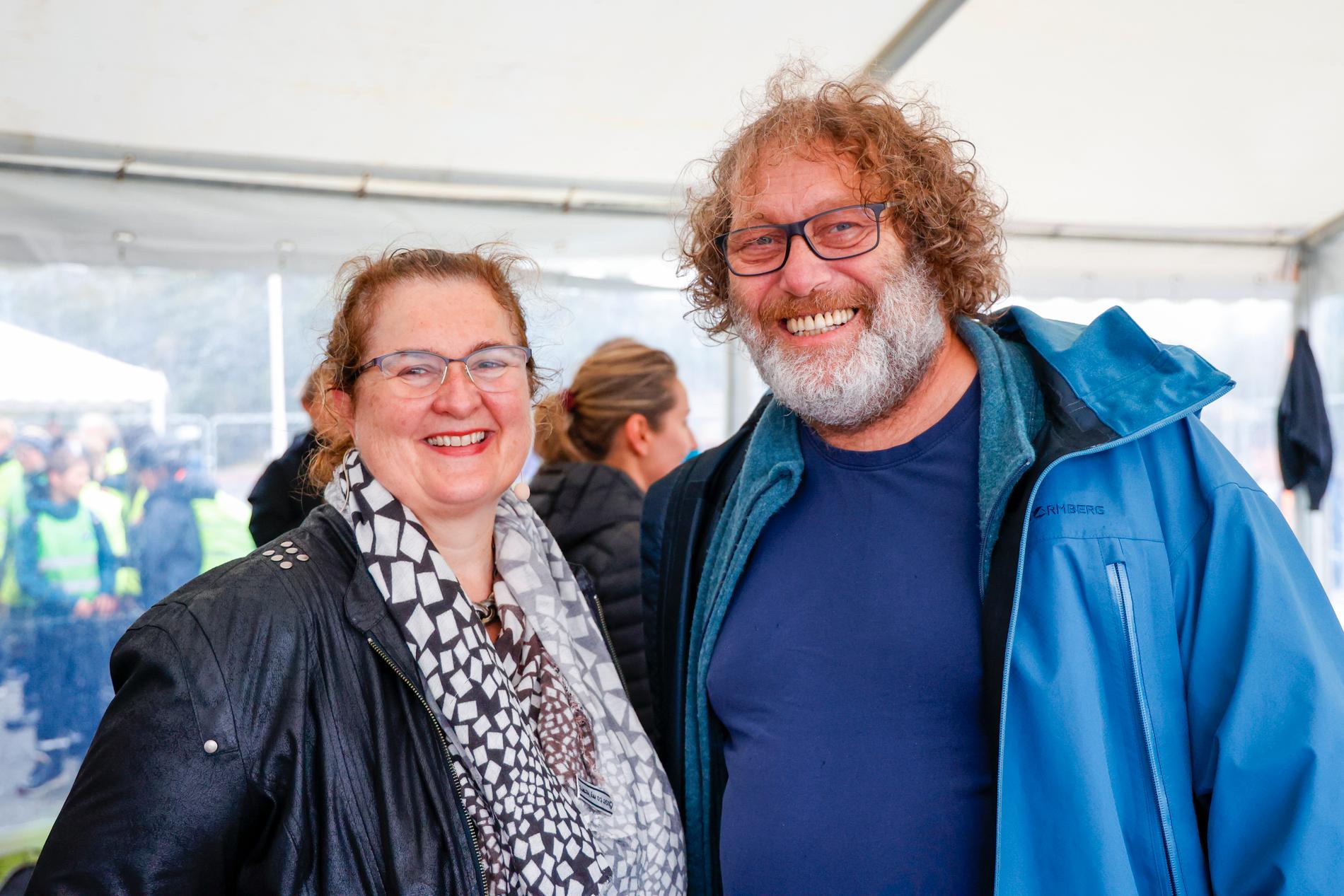 – It will reduce costs
He says it will also mean a time saver because trucks don't need charging time.
– This will reduce costs because the number of trucks can be reduced.
– Is it realistic at a time when there is talk of transport cost cuts?
– We depend on the authorities who see the possibilities, as they did in Sweden. Enova should be central, as today they pay for infrastructure recharging.
The battery factory project itself was inaugurated on Monday with the laying of the foundation stone by Prime Minister Jonas Gahr Støre.
A pilot project will first be carried out which, within a year, will produce one gigawatt per year with batteries.