Technical analysis:
BTC is trading downwards, there is a breakdown in contraction. BTC reached almost the pivot level of $ 37,220.
Business recommendations:
BTC trades around a pivot support at $ 37,220 and a median pitchfork, a sign of a potential upward rotation.
Watch the upward movement and rotation to the level of 43,000 USD.
Key support is set at $ 37,220.
Disclaimer: This information is provided to retail and professional clients as part of marketing communications. They do not contain and should not be construed as investment advice or investment recommendations, nor an offer or solicitation to engage in any transaction or strategy with financial instruments. Past performance is neither a guarantee nor a prediction of future performance.
Instant Trading EU Ltd. provides no warranties and assumes no responsibility for the accuracy or completeness of the information provided or for any losses resulting from investments based on analysis, forecast or other information provided by a company employee or otherwise.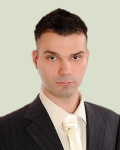 Petar Jacimovic
He graduated from the University of Economics and then worked as a currency analyst for large private investors. Petar has been operating in the world of finance since 2007. In its trading, it specializes in price action, a market profile with a combination of trading mechanisms (trend, balanced). Also writes market analysis for forex forums and websites. In addition, Petar is a forex trading lecturer and has extensive experience teaching and leading webinars. His professional motto is: "The key to success is hard work."

InstaForex
InstaForex is a securities trader with a long tradition, regulated by the EU and now also by the CNB, which allows clients to trade more than 1,000 investment instruments – Cryptocurrencies, ETFs, Currencies, Commodities, Indices and Shares on the MT4 and MT5 and Webtrader platforms.
More on www.instaforex.eu/cz/.