– We have had a phenomenal growth this year. Since the corona situation began in earnest, we have seen growth of almost 75 per cent. It's all over the place !, says Tomas Halvorsen, store manager at Kiwi in Halden.
There are several reasons. For starters, it was hamstringen, then the boundaries closed.
– Then we got the facet of what the border trade entails. I have thought that potentially 30-40 per cent of our "turnover" is left at Nordby, but it turns out that it is close to 70 per cent. It does shock me a bit.
«When the border closed, we got the facet of what the border trade entails.»
Tomas Halvorsen, Kiwi
Halvorsen states that he does not believe that the new level of turnover would be constant if there is a perpetual delay in border trade.
– If the border trade had not been there, we would probably have got more stores on the Norwegian side, and the trade would be divided among these. But, as a Norwegian, to see the crazy sums we pull across the border, I think it's almost provocative that we let that happen.
Largest growth in taxable goods
The biggest increase, not surprisingly, has been on taxed goods such as beer, soft drinks, tobacco and sweets.
– What surprises me most is that when people first shop in Sweden, they shop alt. For example, I have always thought that people buy fruits and vegetables here, but here too we have had a surprisingly large increase, says Halvorsen.
– It is probably the unhealthy goods that are the driver to get people across the border. But once they are there, they take the wholesale. It surprises me – and also scares me a little.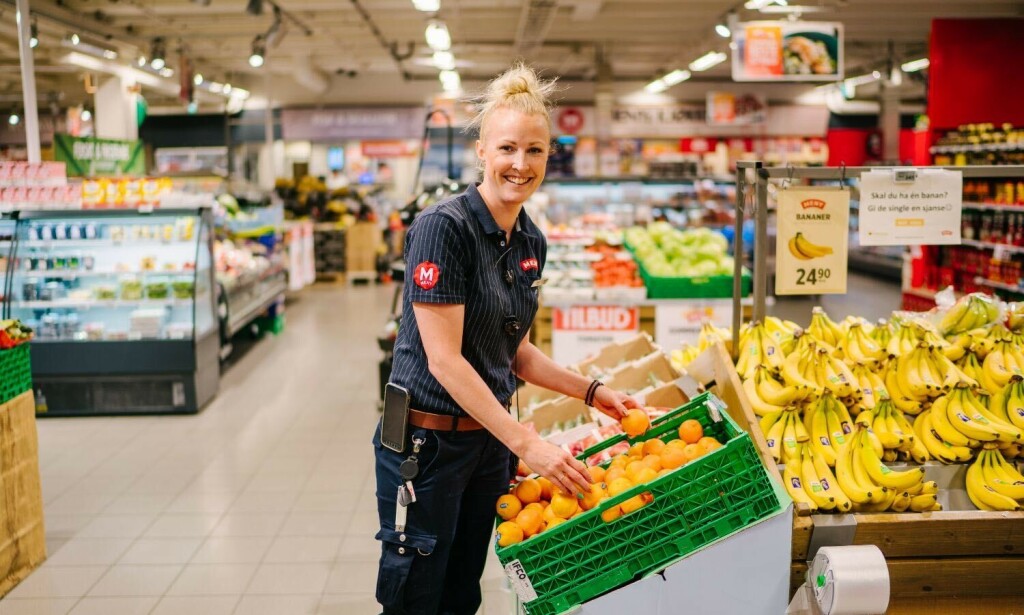 He believes the government's tax policy has a hidden impact.
– It is terribly naive to say that we have managed to control the consumption of these unhealthy goods in Norway. We have not. We just switched channels. People trade it in Sweden.
Record sales of fresh produce
It is not just the low-price chains that have noticed an extreme growth this spring. The supermarket chain Meny notes that customers enjoy themselves more at home, with good food, more cooking from scratch and baking.
– Sales of fresh produce have been record high, says Nina Horn Hynne, Head of Information at Meny, to Dagbladet.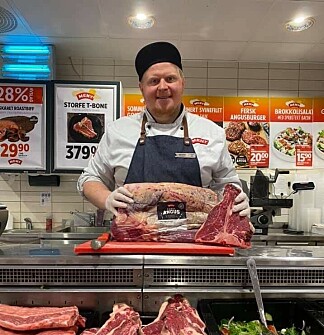 Since Easter, Meny has seen a 45 percent increase in sales of fresh shellfish, 36 percent growth in fresh meat and dough sales, and 33 percent growth in poultry sales.
Typical cross-border merchandise also has large increases, such as tobacco, beer, soft drinks and frozen meat.
– It has been very hectic and very fun. It broke loose, and we weren't exactly prepared for it – so then there were a lot of employees with me who made a huge effort to get the wheels moving around, says Malin Iversen, store manager for Meny Østfoldhallene.
The store is located in the border of Fredrikstad, and is one of the stores in the chain with the largest growth. So far this year, sales have increased by 16 per cent compared to last year, and last week sales were 55 per cent above budget.
In addition to the border being closed, Meny Østfoldhallene also has an online store, which has been very popular, especially at the beginning of social isolation.
– We also find it very fun that we notice a big increase in beef sales, and that we now have a very good sales experience in the fresh produce department.
Waiting for record summer
The trend of increased sales does not seem to reverse at first. A new report prepared for the trade and service organization Virke shows that trade in Norwegian stores could increase by almost NOK 7 billion this summer due to the coronary restrictions.
The report, prepared by Kvarud's analysis for Virke, expects us to trade for around NOK 108 billion. Last year, stores in Eastern Norway had 17.3 per cent of their annual sales during the summer months. Virke expects this figure to increase in 2020.
– It shows how much value creation is disappearing out of the country due to border trade, says Harald Jachwitz Andersen, Director of Wood Trading, in a press release.
The municipalities where the highest proportion of annual sales occur in the summer are Mosques (33.3 per cent) and Flakstad (30.4 per cent) in Nordland and Aurland (32.5 per cent) in Sogn and Fjordane. All three traditionally have a large impression of tourists during the summer months.
Kiwi-Halvorsen's expectations for the summer are high. The Haldens are very connected to Sweden, many have holiday homes or caravans they are not allowed to use, and the overseas holidays are canceled for most.
– Summer is going to be big. I have more than doubled my original staff.
Meny also had to call for extra reinforcements. Several part-time employees have now been able to work full time, and in addition they have hired five new employees to cover the summer.
– Terribly sad
Iversen emphasizes that they have compassion for grocery colleagues across the border.
– I really feel with them. They have given us a lot of positives and many miss the offer. But I think many who have been used to shopping in Sweden see that you can make good purchases in Norwegian grocery stores, says Halvorsen
He also points out that the Swedish state subsidizes allergy products, so these goods receive a lower shelf price, while in Norway they have chosen to grant subsidies to celiacs.
– Then the difference in shelf price becomes significant.
– In sum, it is terribly sad that we look at all this Norwegian money that disappears out of the country without doing anything. I feel that is the biggest problem. It's not me and my trade, but all this money that goes out of your wallet to Norway, says Halvorsen.
Like Dagbladet on Facebook
Mat