Just before the pandemic, Renée Isabel Jung got an idea.
She is a trained molecular biologist specializing in the mushroom kingdom and has been interested in mushrooms ever since she learned about its completely unique properties at university.
– Mushrooms can be used for an incredible amount. Among other things, it can be used to clean up oil spills and break down plastic. When I found out that you can make different materials from mushrooms, my interest was aroused, says Jung.
The world's climate challenges are in line like never before. One of our biggest challenges is that most of the materials we use are not renewable and pollute the planet. This is where Jung's idea comes in.
The biodesign studio Mycela uses the root system of the fungus, which is called <span class="note" data-content="
The root structure of fungi. What you see in the forest when picking edible mushrooms is the actual fruiting body of the fungus. The rest of the time, fungi such as mycelium exist underground. The mycelium is close together and is found everywhere.
" data-term="mycelium">mycelium, to develop a green alternative to traditional materials and products in interior design, design and architecture.
Mycelium has the ability to bind together organic waste such as sawdust, corn husks and natural textiles by "eating" the waste. The result is one hundred percent biodegradable and reusable material that can replace plastic, wood, Styrofoam and leather, among other things.
Will meet sustainability with aesthetics
In Mycela's studio at Tøyen, they actively test different types of fungi together with different types of waste to see which combinations are best suited to the different areas of use that exist. Right now they are focusing on growing interior products.
– Her we make everything from lampshades and art objects to acoustically damping panels that can be used in offices and restaurants, says Maria Helena Aaslund, who has the creative responsibility in Mycela.
The Norwegian company works mainly with clients such as architectural firms, interior architects and building and interior design projects. In the future, the goal is to be able to fill Norwegian homes with mushrooms.
– One of our goals is to be able to sell our products to private individuals. Everyone who wants sustainable interior alternatives, says Aaslund.
She believes many sustainable products fail to meet aesthetic requirements.
– We know that aesthetics is something that is important for many architects and interior designers, therefore we want to offer an alternative that focuses on this.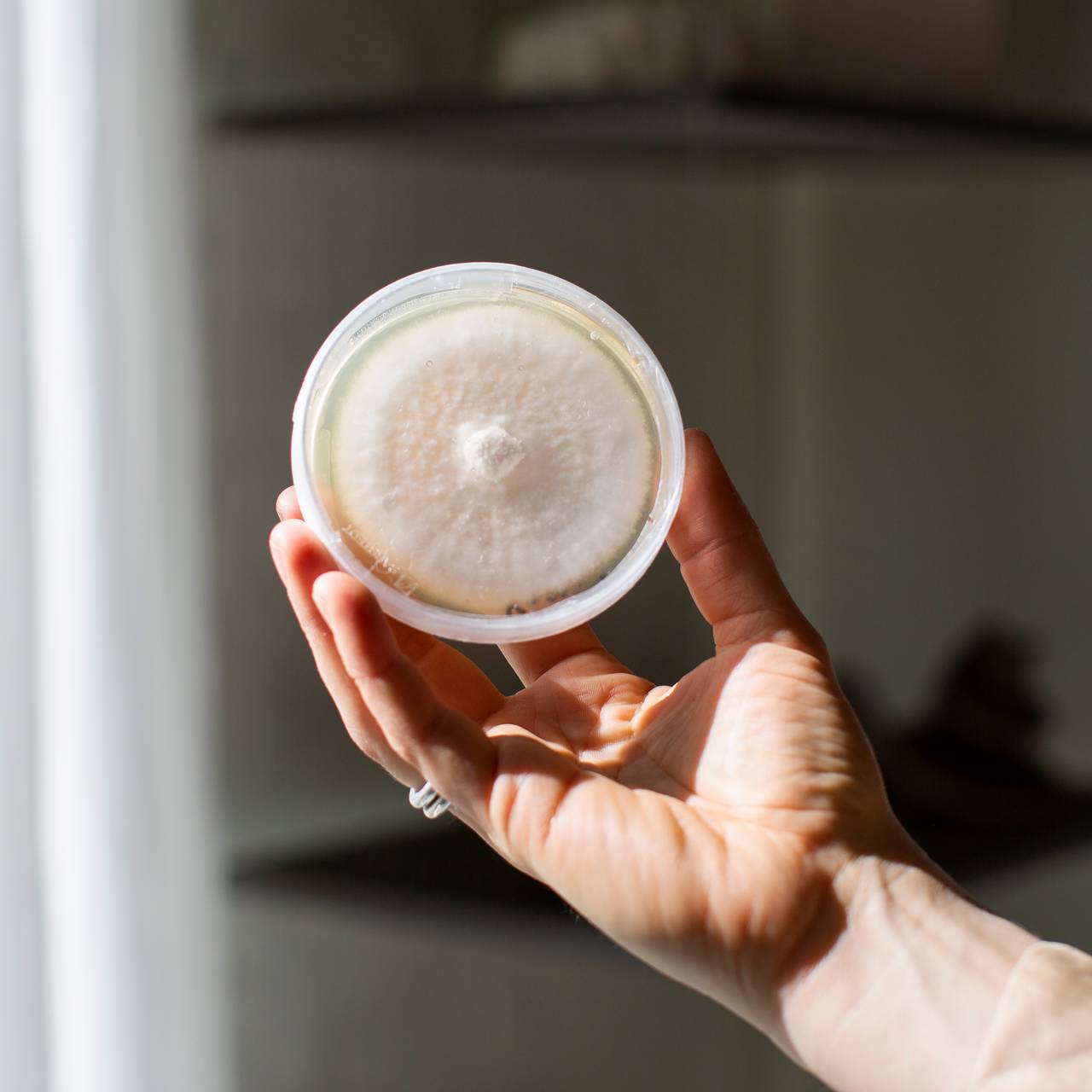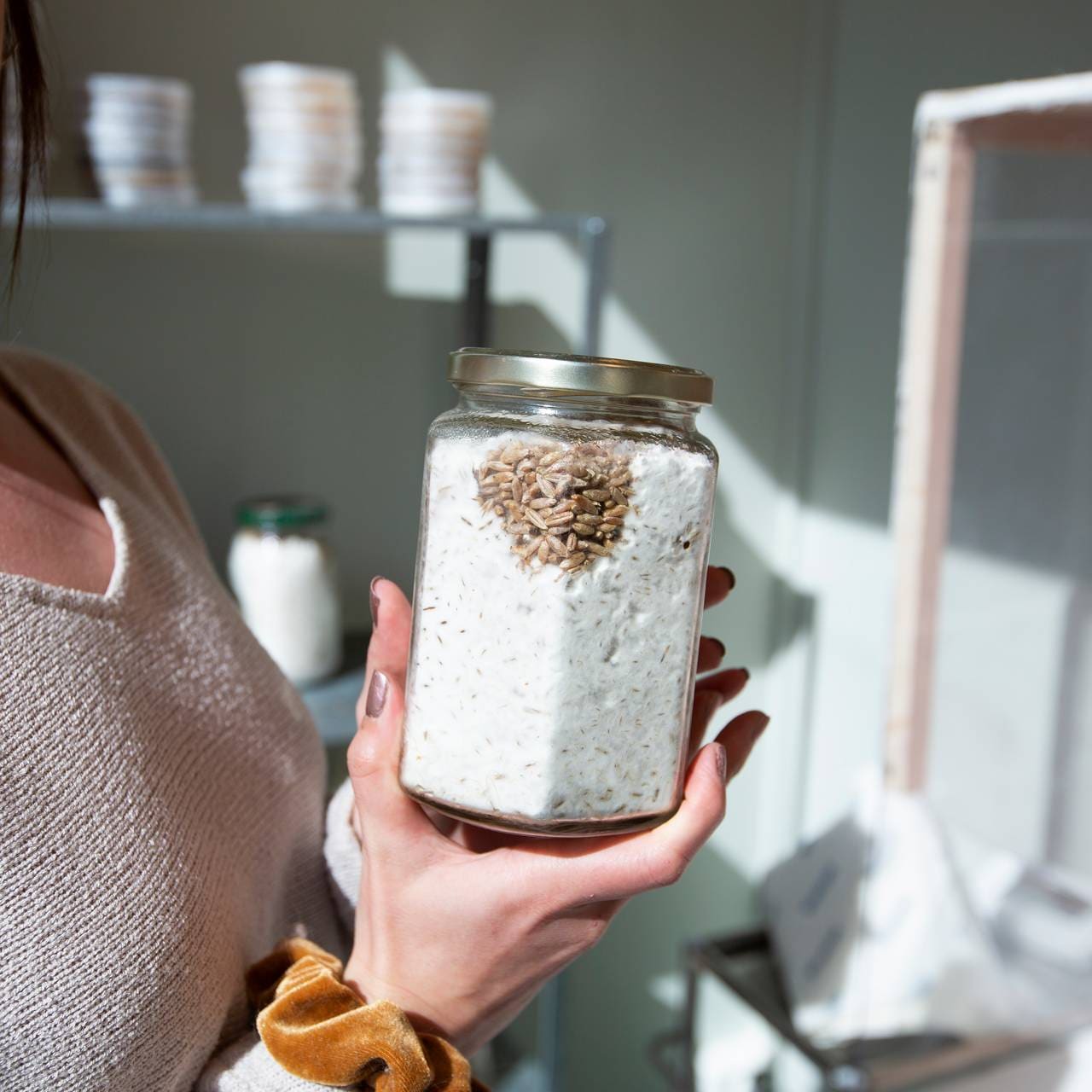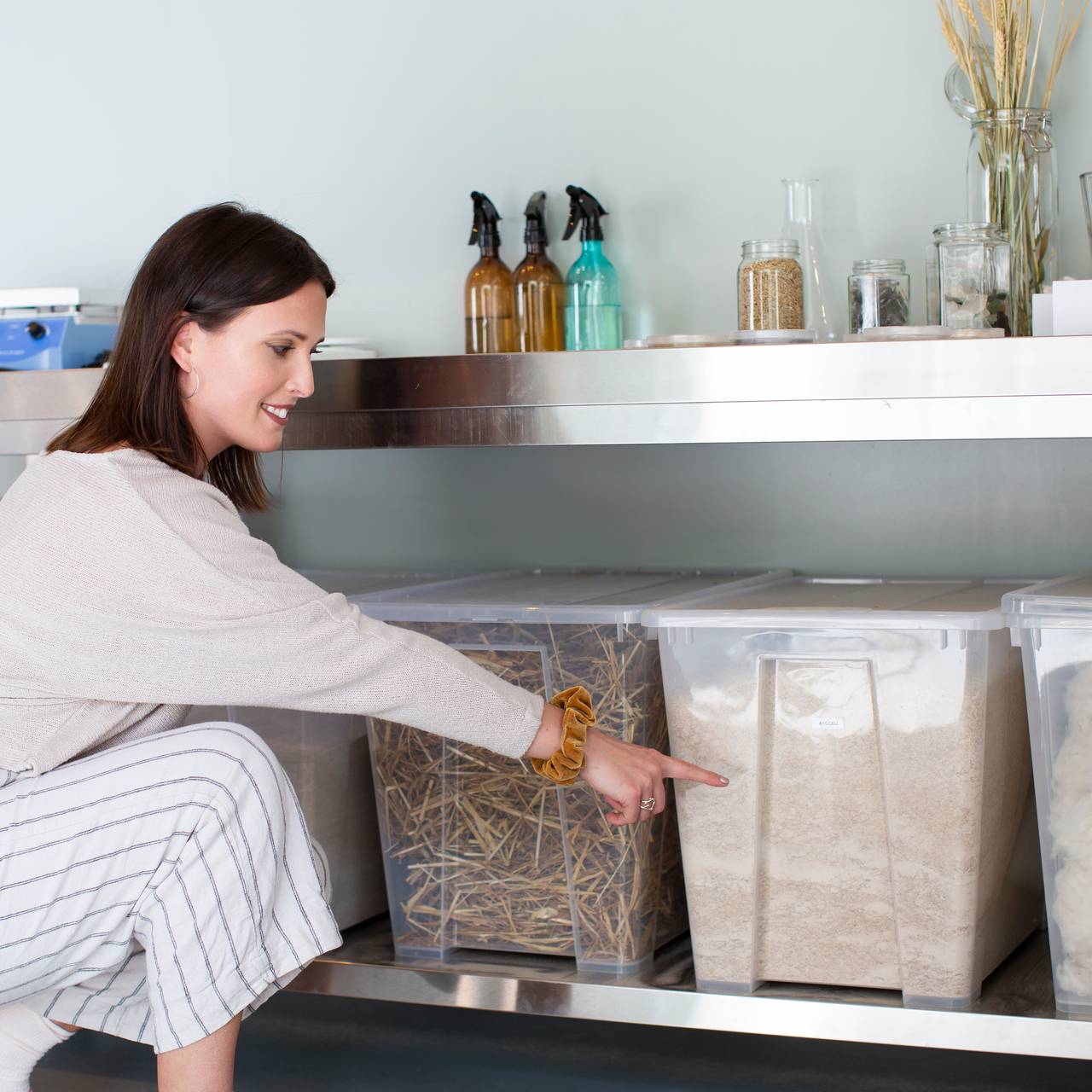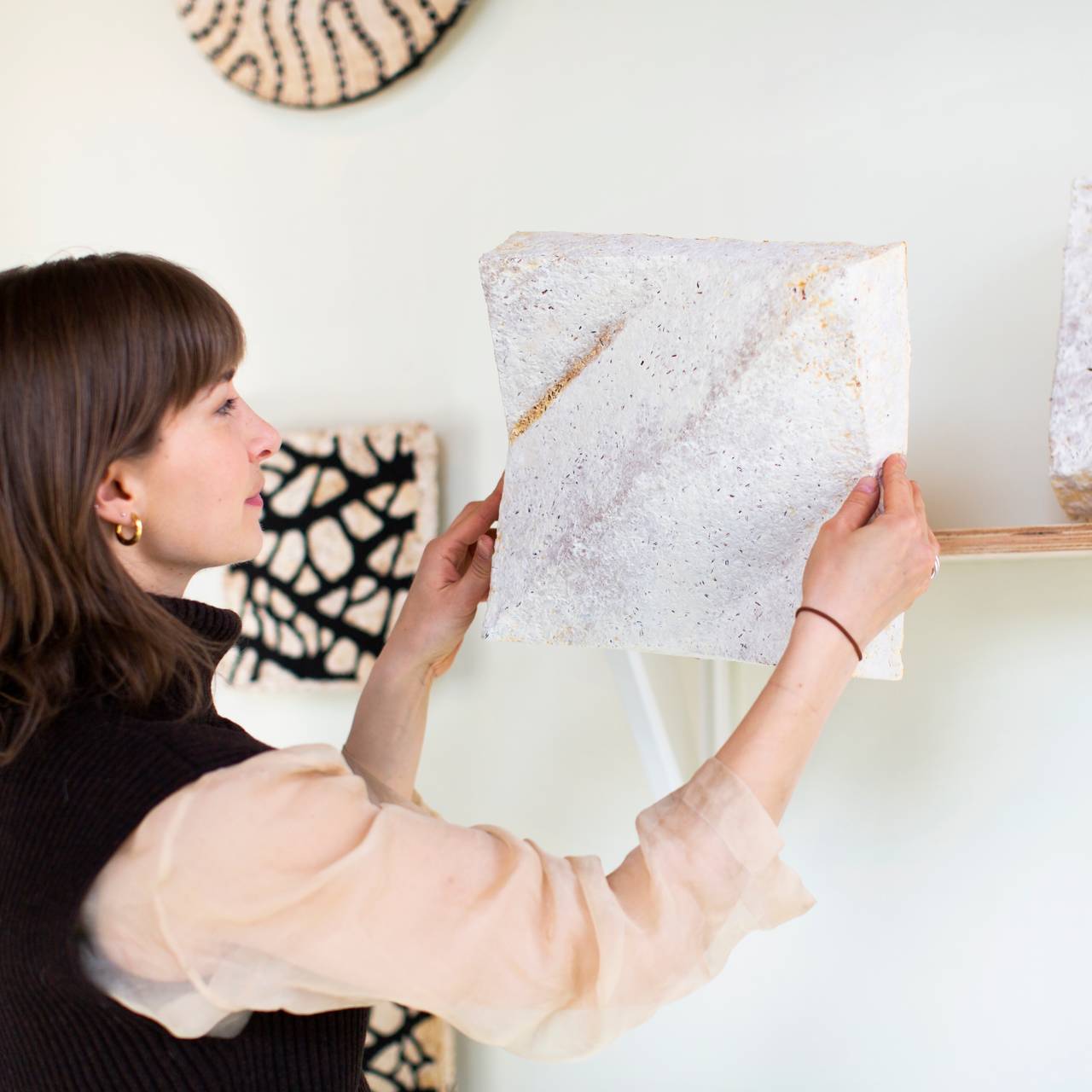 Mushroom roots + biological waste = true
In recent years, mushrooms have become a hot topic in several industries. In the fashion world, the mushroom has become a talking point because it can be used to make a leather-like material that can replace leather.
The brand Adidas has already made mushroom leather sneakers, designer Stella McCartney has started using the material in her clothes and Hermés has debuted her first luxury bag made of mycelium. IKEA has stated that in the future they will focus on mycelium packaging.
In the architecture industry, there are several who are looking at the possibilities around using mycelium technology buildings and houses. Mycela are clear that they want to contribute to a green shift in the world of design and architecture, but recognize that mushrooms can not replace absolutely everything.
– We are working to find out what it can replace, or what it is better suited for, says Maria Helena Aaslund.
One such opportunity could be to produce building materials. The mushroom material can be used inside walls as insulation and thus replace traditional materials such as mineral wool.
– In the long run, we also have ambitions to be able to offer a substitute for Styrofoam in packaging. There will be many opportunities when we get scaled up and get proper control of our production, Renée Isabel Jung adds.
A challenge with volume
One who is very excited about mycelium technology is the CEO of the Design and Architecture Norway Foundation (DOGA), Tor Inge Hjemdal. He says that they are constantly looking for materials that do not contribute to polluting the world we live in.
– Some of the materials we have around us are not good for either us or nature, so exploring regenerative materials such as mycelium I think is great. The challenge will be to get a large scale on productions like this. This is often where the shoe hits.
A clear trend in the design and architecture industry is the exploration of nature's materials. Hjemdal points out that both fungi, seaweed and kelp could potentially replace materials with greater climate emissions in the future.
– We are pressured, in a positive sense, to think new in relation to the sustainability goals. This is a good, positive development in the right direction, the DOGA director believes.
Further recommended reading material: