The first production Jeep with electric propulsion is planned for 2023, but at the beginning of this century, the American specialist in all-terrain vehicles was already toying with the idea of ​​a zero-emission model, which would also be much more compact than the Renegade. , the current small Jeep.
>> Read also – Back to the future – A to Z models overview
In 2003, the Americans presented at the Tokyo Motor Show the Treo, which was very compact by Jeep standards. The car was billed as the "urban-active Jeep" and was special in more ways than one. It is somewhat reminiscent of the Renault Twizy with its characteristic seven-slot Jeep grille. Only, unlike the latter, the Treo has doors.
As on a Twizy, the four wheels are separated from the bodywork which, in the case of the Treo, becomes narrower towards the rear. The fins located on the rear pillars of the roof are remarkable. Not only are the rear lights integrated into it, but they also serve as air intakes and allow two bikes to be attached via their front forks.
Hydrogen
Like any good Jeep, the Treo had four-wheel drive, 19 inches in diameter to provide decent ground clearance. However, there was no driveshaft between the front and rear axles. It was actually equipped with two electric motors, one on the front axle and one on the rear axle. The energy for these was supposed to be generated by a hydrogen fuel cell… at least in theory.
After all, the Treo was a non-driving concept car, so chances are the designers didn't even bother to provide space for the fuel cell. Indeed, the available space was almost entirely used for the three seats, two in the front and one in the middle of the rear. This third seat can also be sacrificed to serve as a luggage compartment, accessible through a large flap at the rear.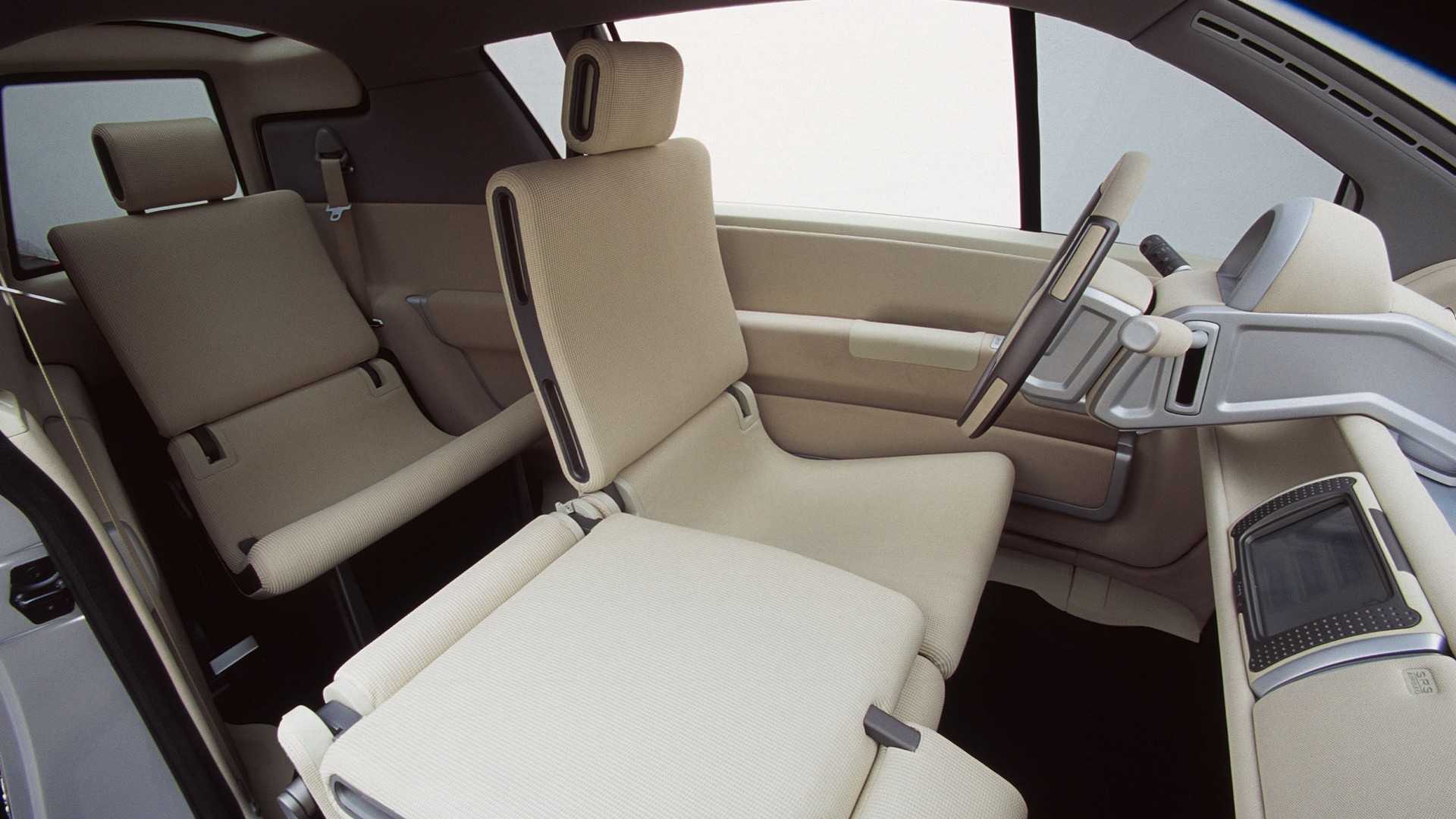 Minimalist
As well as being just 324cm long, the Treo was only 168cm wide. Due to the lack of space, the interior was very minimalistic, but since everything was hard-wired, the steering column with all controls and instruments could be moved, so the Treo could go from left-hand drive to right-hand drive. right-hand steering or vice versa in no time.
That this eccentric but ecological Jeep was designed by the brand's Californian design studio is not necessarily a surprise. The fact that in 2003 it was said that a production version was possible within five years is perhaps more surprising. In the meantime, of course, we know we never got there, but the Treo was certainly refreshing.