The car you have on your screens looks like a Ford Mustang classic, but it is not. In fact, it is a restomod, or rather, a reinterpretation of the classic. Because it's not based on a classic Ford Mustang, it's not even based on an internal combustion car. Underneath its sculptural carbon fiber body is a Tesla Model S. Is he Aviar R67, the first creation of the Russian manufacturer Aviar Motors, which has the potential to piss off classic Mustang fans alike, as well as fanboys from Tesla. And we… we love it.
These types of projects, sacrilegious, disruptive and a little crazy, they are what an industry that takes itself too seriously needs. From the Tesla Model S, the Russians from Aviar Motors have used their platform, in which a gigantic 100 kWh capacity battery is integrated in its lower part. In addition, the same platform incorporates two high-performance electric motors, which have been modified to achieve that develop a whopping 840 hp. It is not surprising, therefore, that it is a car capable of doing the 0 to 100 km / h in just 2.2 seconds – faster than a Bugatti Veyron – also achieving a top speed of 250 km / h.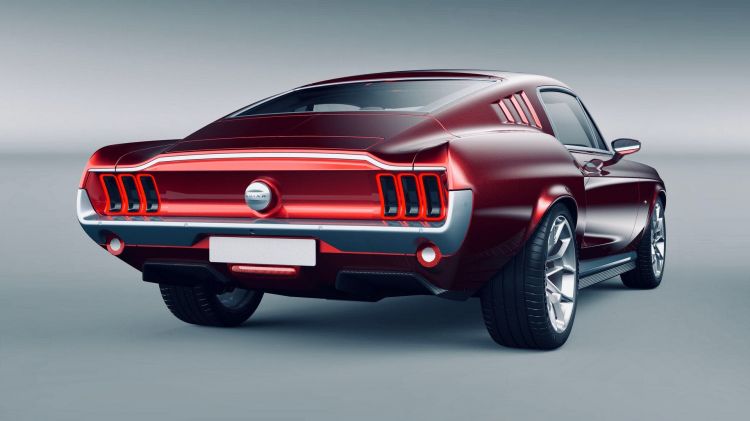 The body is completely made of carbon fiber.
The body of this Aviar R67 mimics the iconic design of a first-generation Ford Mustang Fastback. It is built entirely in carbon fiber, as you can see in the images that accompany this article – those of the production car are still recreations. The truth is that its proportions are almost identical to those of the classic, but its battle is notably longer and is also somewhat wider. Many details in exposed carbon fiber denote its modern character. We love its semi-occluded grille, we love its rear diffuser and front splitter.
The interior of the car does not hide its origin, it boasts about it. The 17-inch central screen of the Tesla Model S occupies the central position of the dashboard, with clean lines and cutting-edge materials. The graphics of the infotainment system and the digital instrumentation have been adapted and modified so that the car has a different appearance from the original Tesla. I would dare to say that the seats are derived directly from those of the electric saloon, but they have been modified to have more of their own personality.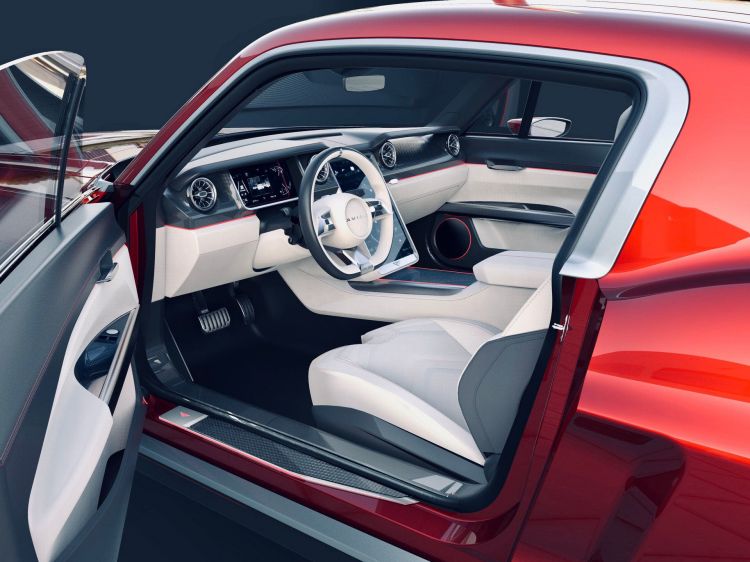 The most observant will see the aerators of the last batch Mercedes.
The first functional prototype has not yet reached the streets, but as soon as we have more information about this project we will let you know.