Eating tamales will always be easier than preparing them and, nowadays, who has the time to boil corn with lime for its nixtamalization. That is why the experts of Factory Tamal, a small factory on the Lower East Side, take care of this complicated task.
Fernando López, is the owner of Factory Tamal, explains how he makes this dish: "Let's grind the nixtamal that we use to make our rich and tasty tamales."
The tamale manufacturing process is very elaborate and can take several hours. But according to experts, this is the only way to achieve a taste that is authentically Mexican. The first thing to do after cooking the corn kernels is to grind them in an electric mill.
The next step is to refine the grind to have the flour ready, although at the moment there is still a lot to do: carefully wash the corn husks and start mixing the ingredients to have the masa for the tamales. According to the recipe of Factory TamalFirst, put the butter in a container and add the flour that you already have; Broth is added, which can be chicken, pork or beef, according to taste and must be beaten until a good consistency is achieved.
"This is the moment where the art of the tamale begins. Which is to assemble the tamale and put it in the pot to cook," says the owner from the Mexican state of Puebla.
And although it may seem simple, skill is required when applying the dough to the corn husk and then adding the filling that has already been cooked before. Once the leaf is folded, it is placed in a steamer pot so that it can begin to cook.
"I think, since I got into the world of tamale, because making tamales is not only food, but it's art. Art that expresses your character, that expresses your good humor and your sympathy for things," López details.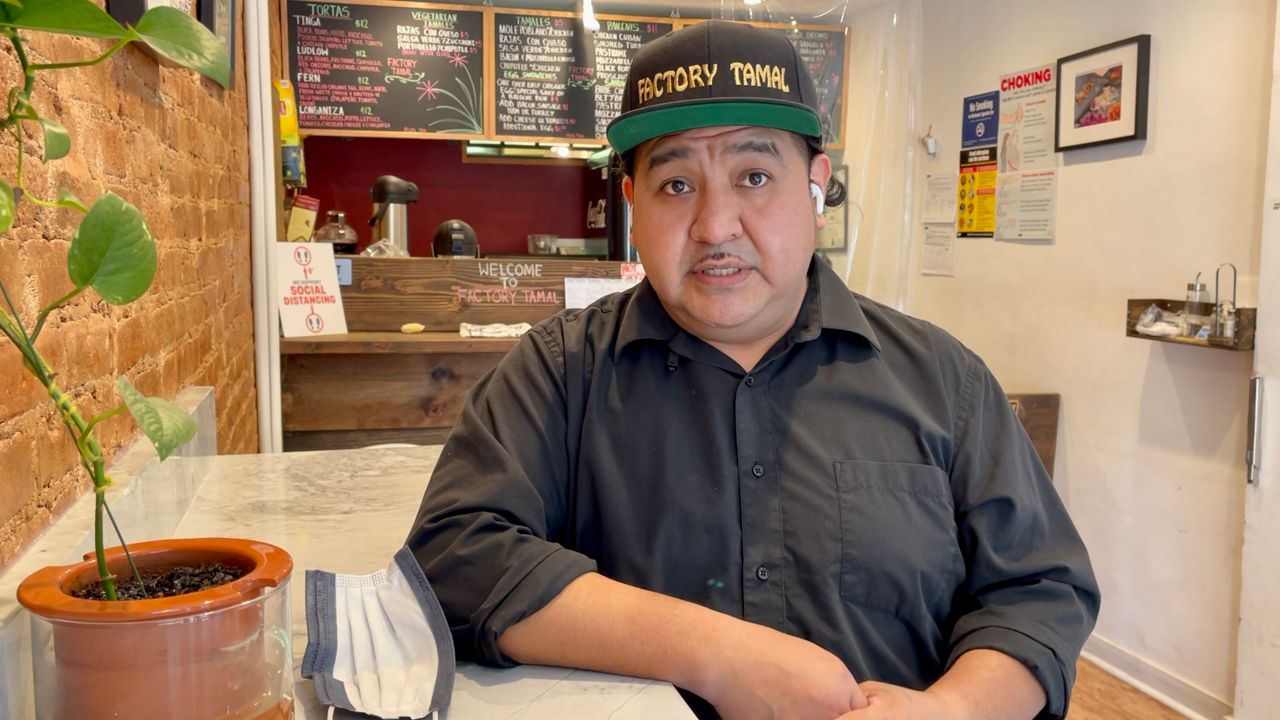 Cooks in Factory Tamal They are very careful and follow their recipe without rushing. That is why they start their work very early, because the tamales are cooked daily to preserve the best flavor.
Once the whole process is finished: "We are now ready to serve the tamales. And now we are going for the moment of truth to see how they turned out," explains López.
And after an intense culinary journey, finally these poblano tamales come to the table to be tasted and to delight the most demanding palates.
For the entrepreneur of Factory Tamal wants New Yorkers to consider tamales as an exquisite dish in Mexican gastronomy: "I think that tamales are a very delicious food and also because I am proud to bring them to New York and offer them to the people."
.