Apple just released the 6th generation iPad Mini or iPad Mini 2021 at the Apple Event September 2021.
At its release event, Apple announced some significant improvements iPad Mini 2021 in terms of specifications, features and designs presented.
Well, this time the Nextren team will reveal specifications, features, and designs iPad Mini 2021 in full based on information from Apple Event September 2021 and Apple Newsroom.
Also Read: Whatsapp Launching Soon on iPad and Android Tablets, Take a Look at the Leaks!
Specification
The 2021 iPad Mini is powered by the new Apple Bionic A15 chip with 6-core CPU, 5-core GPU, and 16-core Neural Engine.
Apple claims that the performance of the A15 chip is 40% better than the previous generation.
Even better, the GPU in the A15 chip brings an 80% improvement over the previous generation.
Curious about the specifications, design, and full features of the 2021 iPad Mini? See the explanation on the next page.
With the Apple Bionic A15 chip, Apple revealed that the 2021 iPad Mini is capable of being used for content creation, online school, and middle-class gaming.
iPad Mini 2021 for gaming
In terms of cameras, the 2021 iPad Mini brings a 12MP main camera with technology Focus Pixel, Cinematic Video Stabilization and Smart HDR.
The main camera of the iPad Mini 2021 also brings a larger aperture and is capable of recording 4K 60FPS quality video.
For the front camera, the 2021 iPad Mini uses a 12MP resolution camera with features Center Stage.
The Center Stage feature allows the user to stay in the camera frame even if he moves in different directions.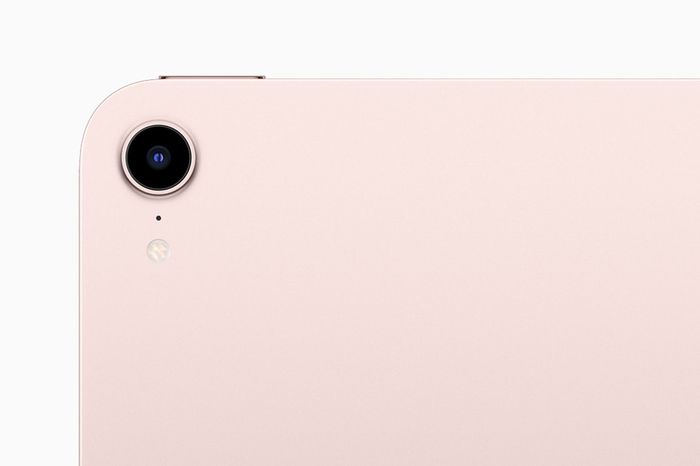 Apple
IPad Mini 2021 camera
Also Read: Leaked iPad Mini 6 Case Circulating on the Internet, Here It Is!
iPad Mini 2021 supports 5G networks with internet speeds up to 3.5GBps.
Noted, the 2021 iPad Mini is the first iPad Mini series to use 5G network technology.
Another big change is the use of USB Type-C in the 2021 iPad Mini.
iPad Mini 2021 features USB Type-C which promises faster data transfer performance.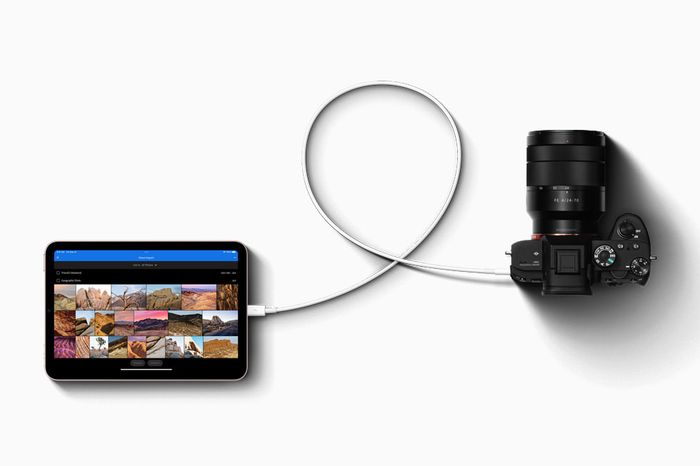 Apple
USB Type-C iPad Mini 2021
Also Read: This Discount for iPhone 12, MacBook Pro, iPad Up to IDR 2.9 Million at Eraversary 2021
Design
iPad Mini 2021 using the Liquid Retina Display screen 8.3 inches full screen without the Home Button.
Screen iPad Mini 2021 has several features, namely anti-reflective coating, True Tone, and brightness of 500 nits.
Apple embeds the Touch ID sensor in the power button just like the 2020 iPad Air.
iPad Mini 2021 Available in 4 colors, namely Space Grey, Purple, Pink, and Starlight.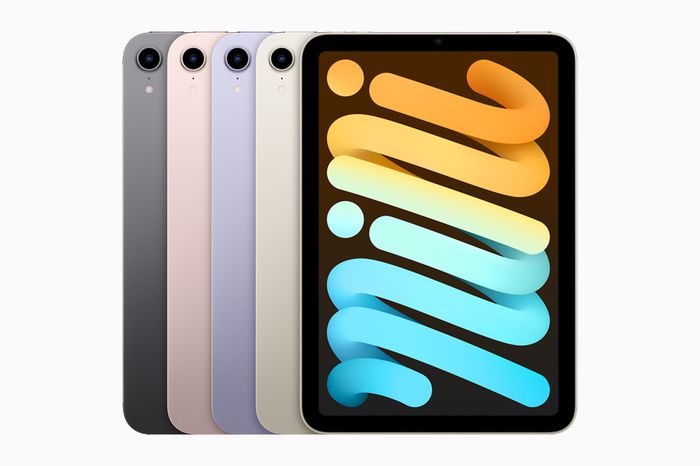 Apple
iPad Mini 2021
Pricing and Availability
Apple is priced iPad Mini 2021 with prices starting from 499 US Dollars or around Rp. 7.1 million.
For models iPad Mini 2021 with Wi-Fi and Cellular connectivity are sold with prices starting from 649 US Dollars or around 9.2 million.
iPad Mini 2021 comes with 2 internal memory options namely 64GB and 256GB.
Apple also offers some interesting accessories such as the second generation Apple Pencil and Smart Folio with 5 color choices.
iPad Mini 2021 will go on sale September 24, 2021 in the United States.
There is still no definite information when the iPad Mini can be purchased in Indonesia.
Keep up with Nextren for the next development of information.
https://www.youtube.com/watch?v=9PmSNWN_Rog
​
PROMOTED CONTENT




Featured Videos
iPad Mini 2021 Price