Ukraine introduces joint customs control with Poland.
Polish President Andrzej Duda became the first foreign leader to address the Ukrainian parliament when he visited Kyiv on Sunday.
– The free world has Ukraine's face, he said in the speech to the elected representatives.
"Despite the great destruction, despite the horrific criminal acts and suffering the Ukrainian nation experiences every day, the Russian invasion forces failed to destroy you, and I strongly believe that this is something they will never succeed," he said. according to the AP.
Zelensky described the speech as a "historic moment", and later the Ukrainian president has come up with more news about the relationship between the two countries.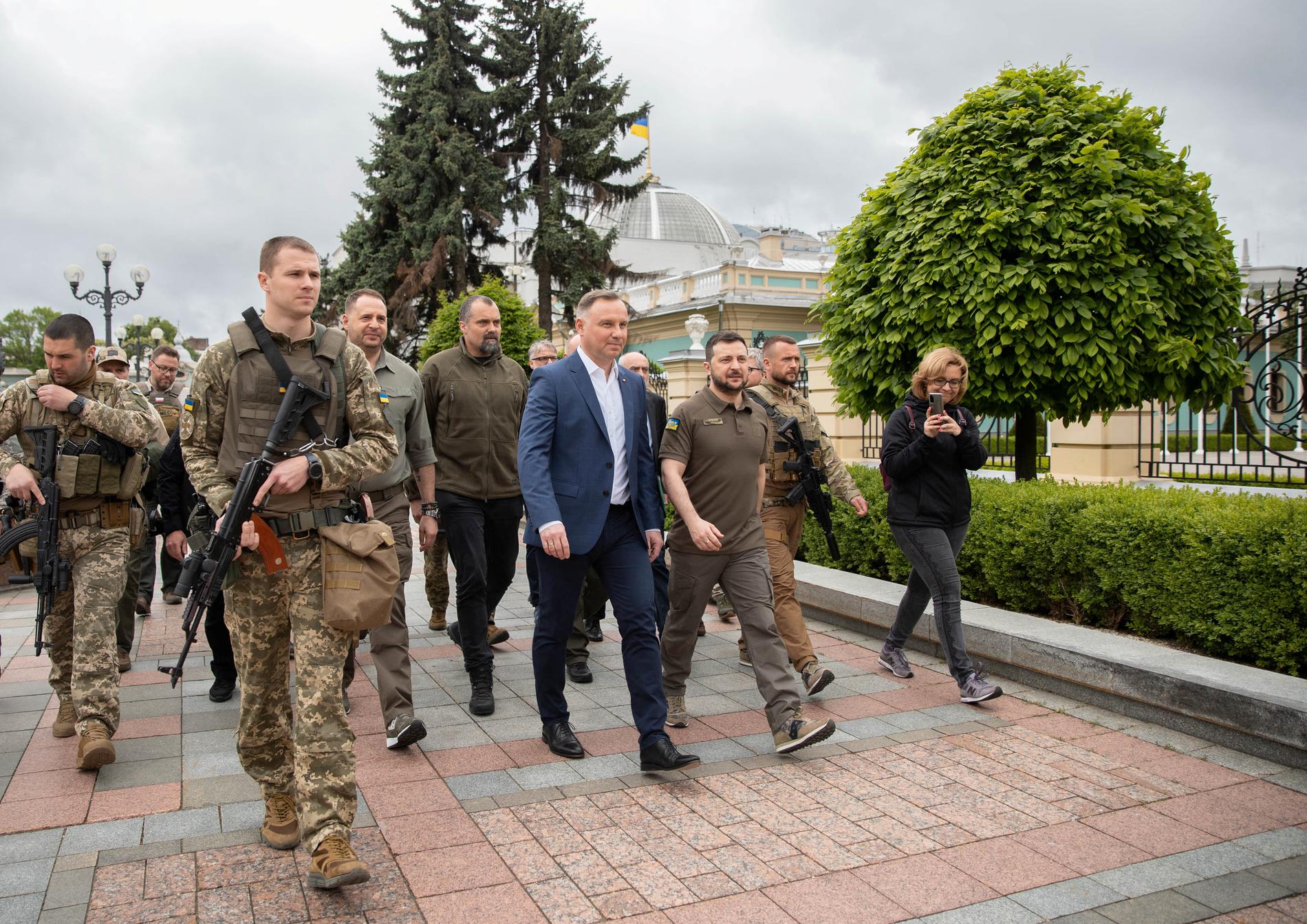 Poland is the country that has received by far the most Ukrainian refugees since the invasion began on 24 February and large numbers of people desperately sought the west.
Zelensky is now announcing a new plan for border cooperation between the two countries.
He says the countries have a solution in place that will revolutionize conditions at the border, which at times has been chaotic.
– We introduce joint customs control with Poland. This will significantly speed up the border procedures. This will eliminate the risk of corruption. But it is also the beginning of our integration into the common customs area of ​​the European Union. This is truly a historical process, says Zelenskyj in his nightly speech.
He describes the relationship with the neighboring country as pure and completely honest, without old quarrels or conflicts, writes CNN.
Zelensky also spoke with the Polish president about Poland's military support for Ukraine, and about more sanctions against Russia, writes the Polish newspaper Wyborcza.
– And about what steps we must take to achieve our common goal: Full Ukrainian EU membership. I thank Andrzej and all Poles for following this path as soon as possible.
As early as February 28, four days after the invasion of Ukraine became a fact, Zelensky signed an application for EU membership.
However, France's European Minister Clément Beaune pours cold water on Ukrainians who hope for an early membership.
– Ukraine can not become a member of the EU until in 15 or 20 years at the earliest, he said in a radio interview according to NRK.