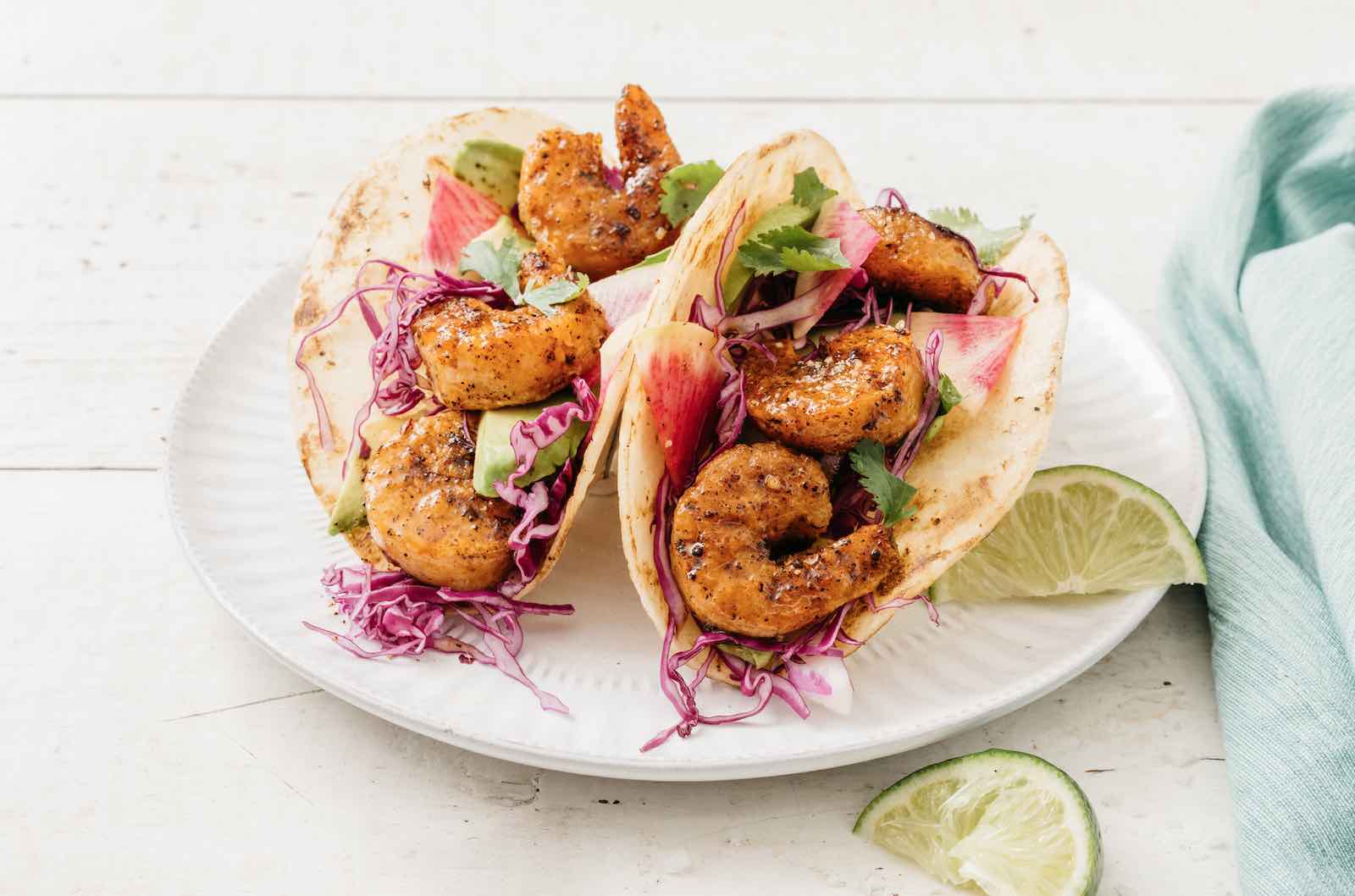 The American company New Wave Foods, which produces alternative seafood, began selling plant-based shrimp, wrote Fast Company.
The plant-based shrimp, which a company spokesman says have the same flavor and crisp texture as the real ones, are made up of seaweed and mung bean proteins.
Shrimp is the most popular seafood in the United States: Americans eat 4.6 pounds of shrimp per capita each year – more than tuna (about 2 pounds per capita) and salmon (2.55 pounds).
New Wave Foods CEO Mary McGovern said the company will enter the food service market first because 80% of Americans consume shrimp outside the home. She will showcase several types of plant-based shrimp throughout the year, including smaller versions of shrimp for appetizers, and artificial shrimp in breading and sauce.
Growing shrimp is destroying their natural habitat, as farmers pollute the water with organic waste, chemicals and antibiotics. Also, an Associated Press investigation showedthat suppliers in Thailand use slaves to peel shrimp, which are then sold to major U.S. retailers including WalMart, Whole Foods, and Red Lobster and Olive Garden.
New Wave Foods hopes to enter the $ 9 billion shrimp market and make a difference, Fast Company writes. "We consider 2021 the year of the shrimp," added McGovern. The company's plans are to create a plant-based alternative to lobster, scallops and crabs.
New Wave Foods has raised $ 18 million in Series A funding from New Enterprise Associates, Evolution VC Partners and other investors to help the company develop other plant-based seafood, the publication notes.
In 2019, the venture division of Tyson Foods invested in the company. Tyson Ventures CFO Tom Mastrobuoni then declined to discuss the terms of the deal, but said the acquired stake was less than 20%.
.