Anahí González
[email protected]
Plastic artist, graphic designer, teacher, muralist, scriptwriter and actor, due to his number of interests and the quality of his works, it is difficult to label Pablo Vaccarezza, who at this time is specifying a pending subject: a sample of digital cartoons that He had already been sharing on the networks and that can now be seen at the local Culture Secretariat.
His proposal was selected by a cultural development project launched by the municipality of Saavedra Pigüé.
Vaccarezza's idea is to create a journey that allows the public to internalize the difference between traditional and digital cartoons, with the latter predominating on which he has been working with more dedication for some time. The traditional ones, in general, are worked in Chinese ink and colored pencil.
In this exhibition you can see universal characters that represent something for him and that arouse admiration, although he also usually chooses some thinking about the impact they will have on people.

Abel Pintos.
"In general, the characters are related to art and culture, sports and politics. But the show is quite eclectic, a bit like me ", confided the author, born in CABA – he lived in Zona Norte – and based in Pigüé since 2010.
The public is going to find a palette that goes from Spinetta to Tarantino, passing through Bowie, Cortázar, Dolina or Soy Rada, one of the outstanding people from Bahia along with Abel Pintos.
Pablo Vaccarezza has been drawing since he was a child. He filled notebooks with drawings, created characters, comics, etc. It was his favorite activity and he practiced at all times, on any paper.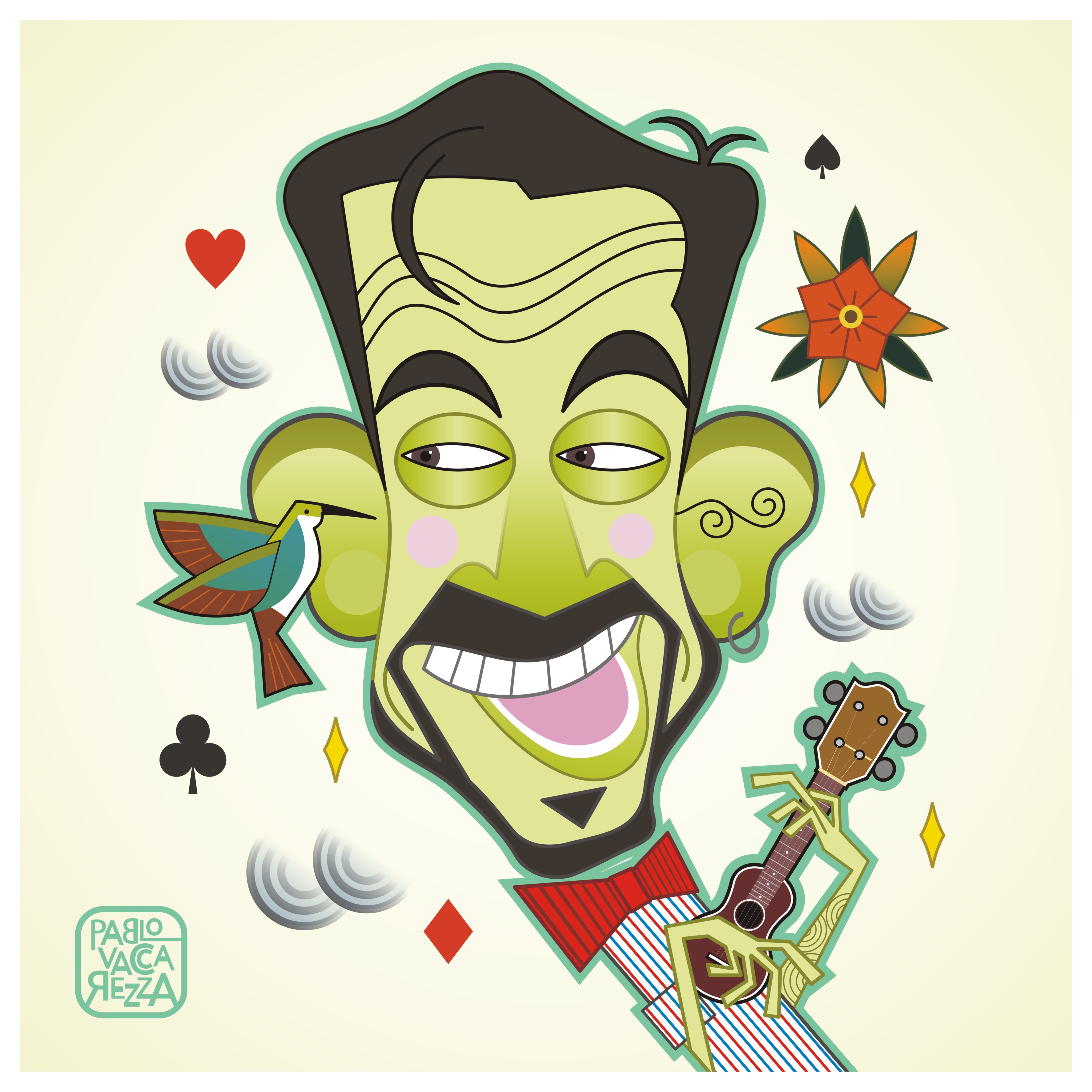 I am Rada.
"In high school I began to draw my teachers, some classmates. There I understood drawing as my most genuine and clear way of communicating with others," he said.
However, the first thing he studied was not related to plastic arts: he is Marino Mercante. During the trips he spent a lot of time drawing and writing, a passion that he returns to from time to time.
He had already been participating in drawing rooms, but he began to dedicate himself fully to comics, caricatures, and above all to graphic humor in local media.
In the 90 'he began to study Graphic Design at the UBA where, a year later, he took charge of a group of the subject Project Knowledge, from the CBC.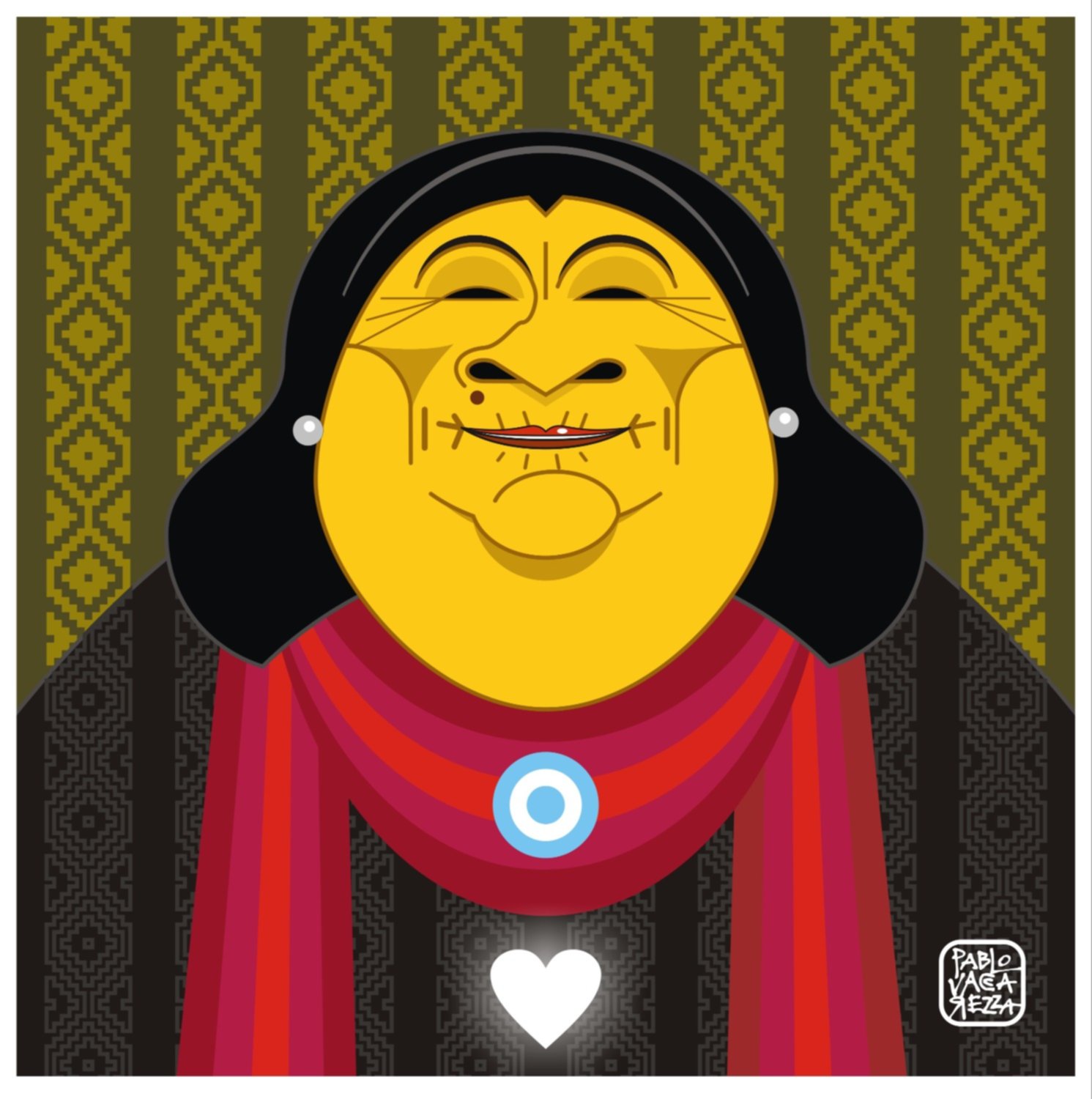 Mercedes Sosa.
"That was a milestone, there I discovered that I also liked teaching. I worked as a designer in graphic companies, publishing at the same time as a comedian in newspapers and magazines. Humor was always a catalyst in all my work ", he pointed out.
Already based in Pigüé, he gave shape to his own graphic design project, doblezeta, to which he is currently dedicated.
In parallel, he began to publish a periodical strip in the Weekly Let's Go: Ivan, the gauchito flogger, almost entirely local in nature, based on the everyday situations of a group of boys, each of whom represented an urban group or tribe.

"It was published for many years, almost until the closing of the weekly. That allowed me to work on the theme of the times, the exercise of preparing a weekly script, shaping the strip and thinking about the continuity of the characters ", he commented.
"Iván had a lot of repercussion, people felt very identified with what was happening in the strip," said the author, always attracted by the childhood universe and admirer of Quino's work, especially Mafalda.
"I find the child's vision of life very interesting, they have that sharp and wise gaze that becomes contaminated over the years," he said.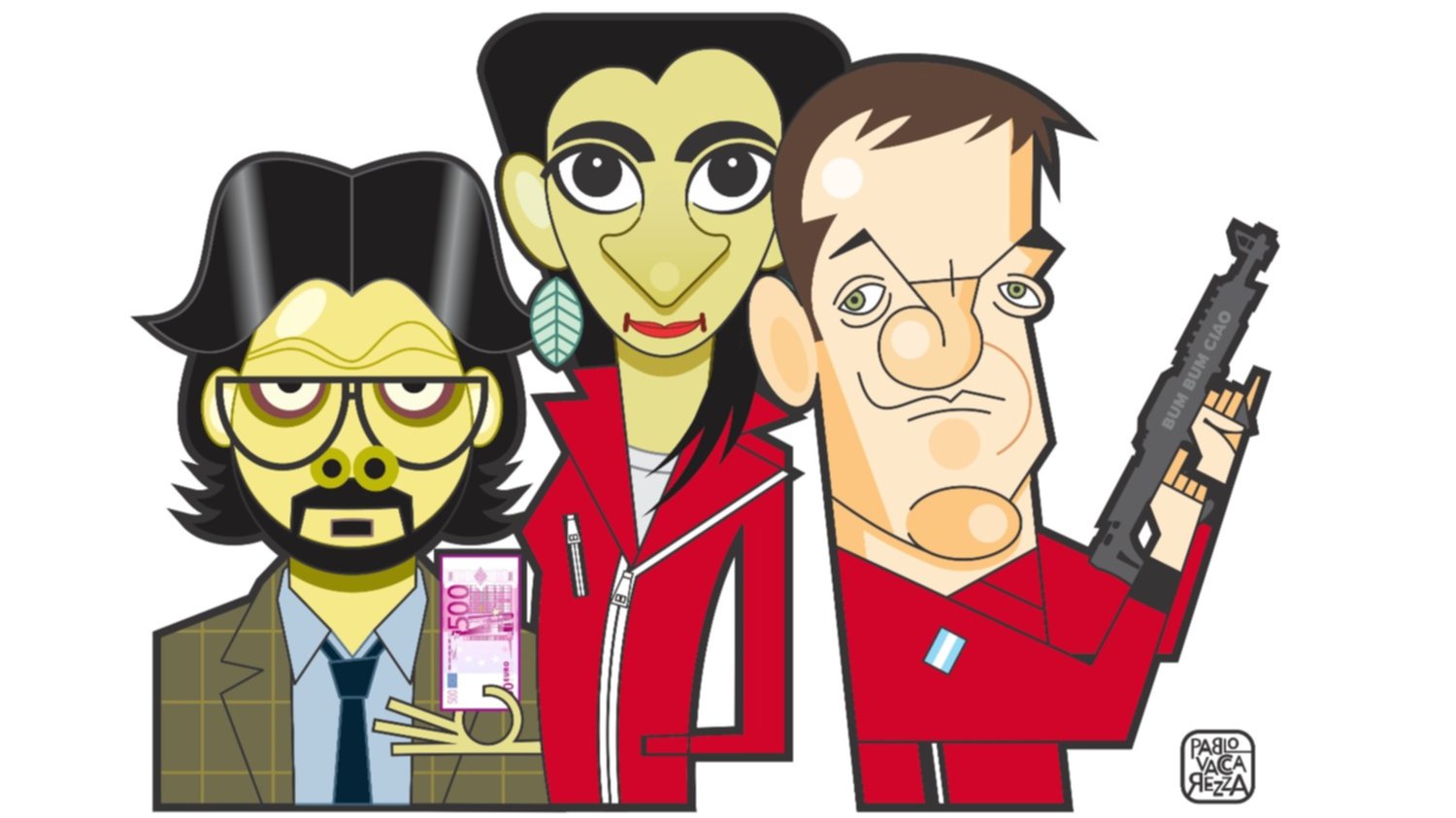 The Money Heist.
"I had the great pleasure of illustrating Los misterios de Nicolás, a beautiful children's book that recently came out, by the talented Maryta Berenguer. A luxury, "he said.
Vaccarezza also made a place for the theater, an area in which he had already ventured in Buenos Aires and another of his passions. He joined the group at the Teatro de La Zorrilla, as an actor and teacher, and, eventually, writing theater.
With Vicente Repetto and Mauro Waiman, two great friends, he ventured into a humorous local television program: Comarca Registrada, which had a great impact.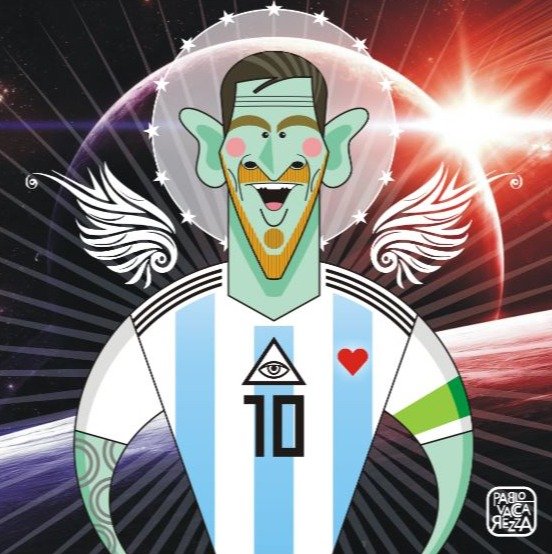 Lio Messi.
"Between the three of us we did everything, produce it, script it, act it, sell it. It was a project that gave me a lot of satisfaction. Then we worked on a solidarity program, A minute for others, with the participation of local artists, "he said.
He is also part of an independent group of film workers (Cinequanon) with which he already has some short films in which he participated as an actor.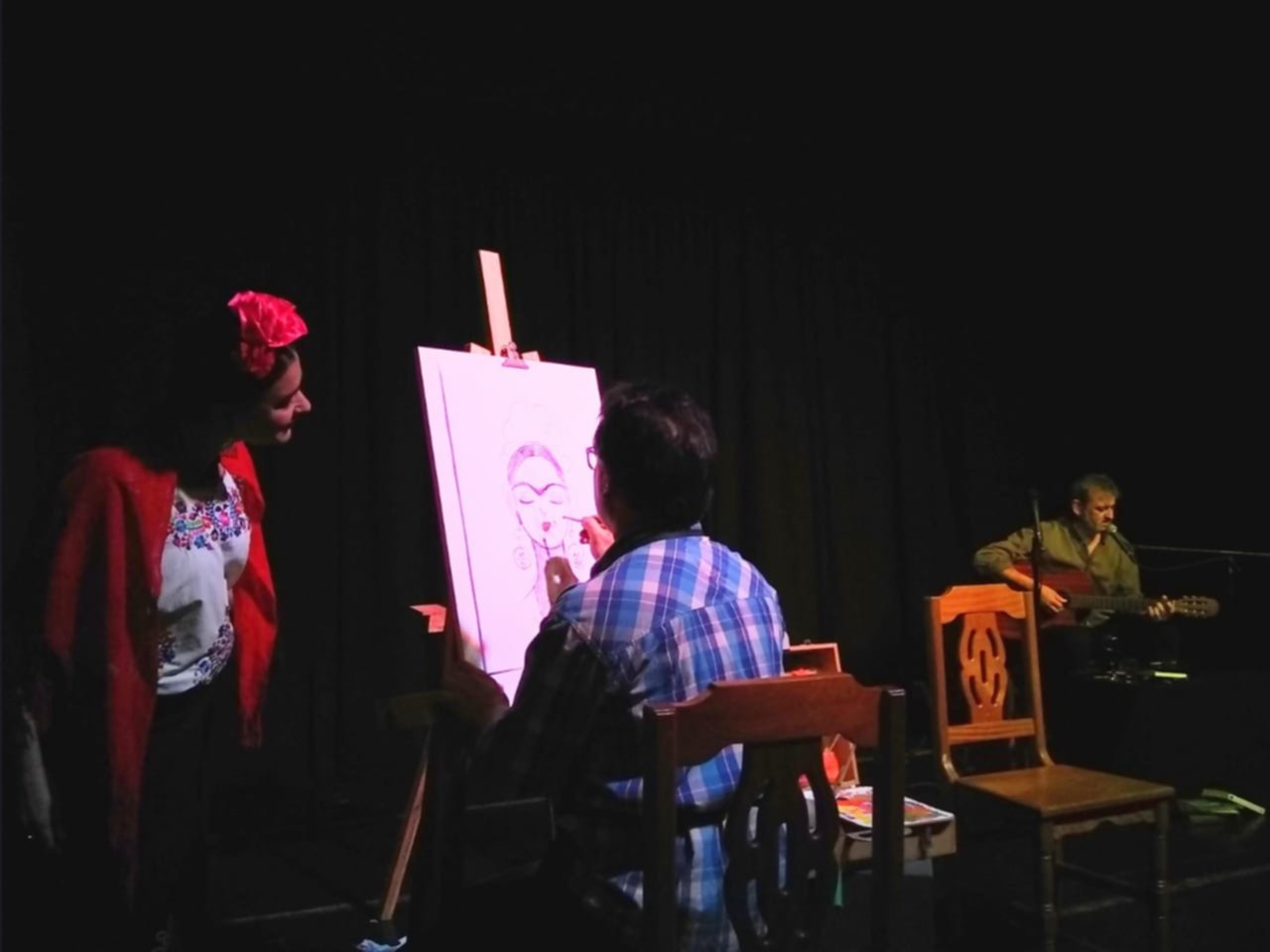 Disgenerados.
Years ago with his friend José Palma, he undertook the Desgenerados project, where he combines visual arts, music and theater and which today they present in person in his room.
"We had debuted a month before the pandemic, so we prepared small virtual samples of the show, with guest artists, which we uploaded to the networks. And since last year, we have been participating in the virtual project Toco y me voy, organized by the Union of Musicians of the South ", he stressed.
Other projects: a permanent round trip with the community
The back and forth with the community through all the projects in which it participates is constant and with a high commitment to continuity.
Since last year he has been coordinator of a Muralism in Mental Health workshop for day hospital patients.
In 2017, he had an experience that taught him a lot: summoned by the Oncology group at the Hospital de Pigüé, he organized an action group with cancer patients, former patients and their families, with whom he worked until the pandemic broke out.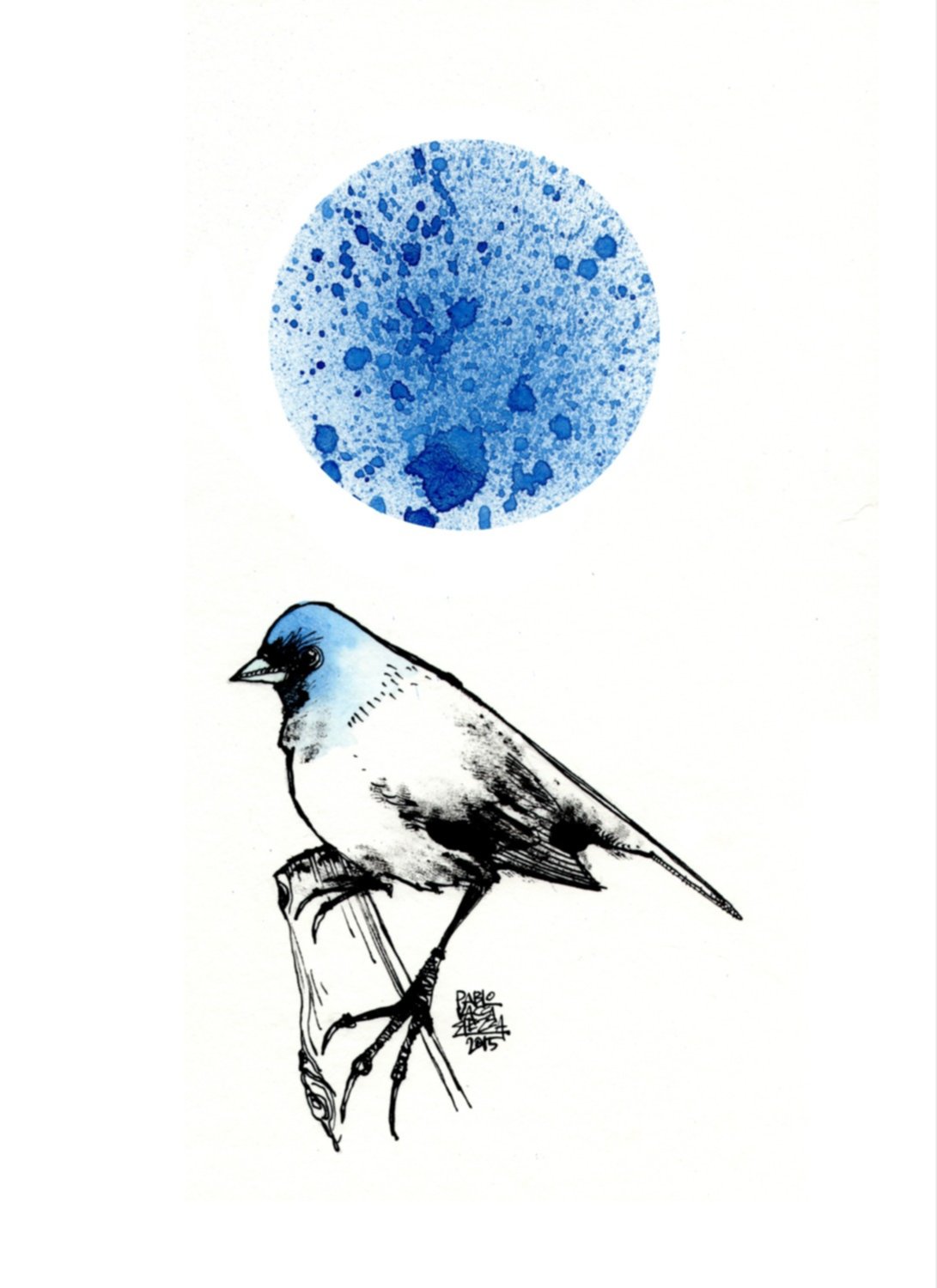 Construction site: Think Blue.
"The idea was to generate, through the theater, a recreational space of containment and awareness within the community. A wonderful group was created, with whom I learned a lot. I constantly feed on the people I work with, in all areas, "he added.
For Vaccarezza it is very important that the human being be the protagonist of his work, with all that that implies: his passions, pains, joys, beliefs.
"The rest subordinate to that," he stressed.
He was an art and theater teacher in schools in the district, and gave workshops on drawing, comics and caricature.
"I was extremely lucky to find myself in front of the most dissimilar age groups. And few things are more enriching than that," he said.

–What is the art?
– I believe that art is the purest way of understanding ourselves. When all the resources to achieve communication are exhausted, art emerges like a magic word, knocks down any barrier. Art is a weapon of seduction, it persuades, transforms and unites. I do not believe that there is a person in the world who is not sensitive to some artistic manifestation. Who is not moved by a scene by Chagall, is touched by a text by Cortázar or a graffiti by Banksy. There is no impenetrable person in front of art.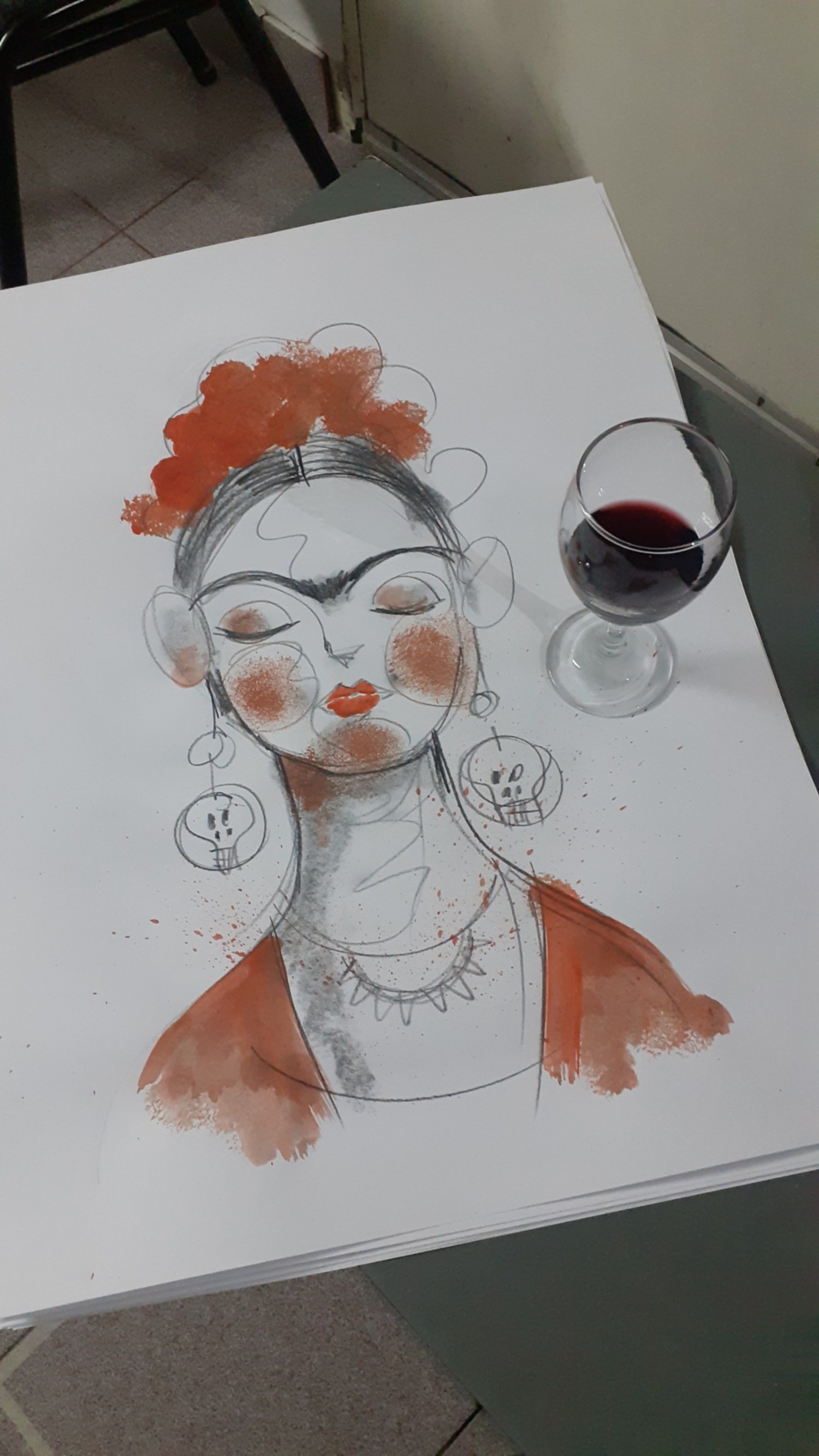 Frida Kahlo.
His work. It is available to anyone who wants to purchase it, although the artist does not do much publicity. However, he usually gives away his work. He does make commissioned caricatures, usually traditional, that preserve the organic line and palpable material.
Instagram / pablo_vaccarezza
Facebook / Pablo Vaccarezza
mail / [email protected]
.