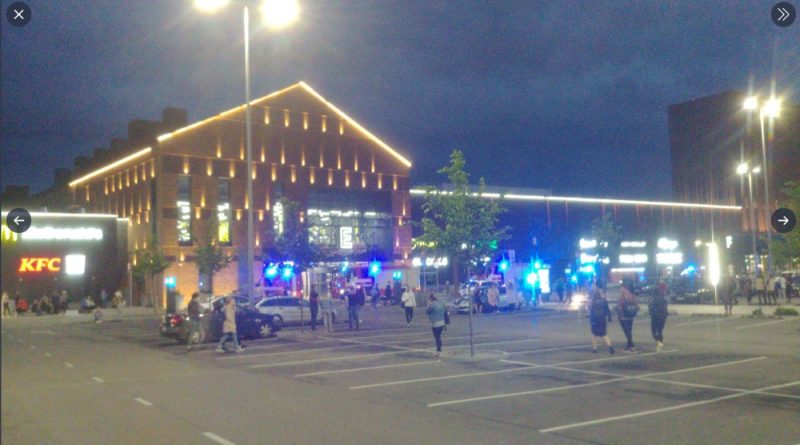 On Monday evening, part of the men's toilet room in the shopping and entertainment center "Akropole" burned down, the representatives of "Akropole" revealed to LETA.
Representatives of the shopping and entertainment center revealed that no person was injured in the accident and the damage is currently being identified.
Despite the fact that the accident happened on Monday night, today "Akropole" is operating in the usual mode. The area in and around the accident was enclosed.
Good evening!
Due to unexplained reasons, a fire broke out in the men's toilet of the Acropolis. Therefore, in order to ensure the safety of employees and visitors, an evacuation was carried out. About 600 people were evacuated, but no one was injured in the accident, and the circumstances of the incident are being explained.

– Akropole (@AkropoleRiga) July 27, 2020
LETA has already reported that the State Fire and Rescue Service (SFRS) received a call to the Moscow Street in Riga yesterday at 9.15 pm, where an automatic fire extinguishing system had been operating in a public building and smoke had developed.
Arriving at the scene, firefighters found that a ten-square-meter toilet on the ground floor of a two-story public building was burning. 640 people were evacuated from the building before rescuers arrived.
At 22.34 This high-risk fire was extinguished.
Good evening!
Due to unexplained reasons, a fire broke out in the men's toilet of the Acropolis. Therefore, in order to ensure the safety of employees and visitors, an evacuation was carried out. About 600 people were evacuated, but no one was injured in the accident, and the circumstances of the incident are being explained.

– Akropole (@AkropoleRiga) July 27, 2020
What about the "event" on the Acropolis? pic.twitter.com/kC8UNkH6kG

— Pavel Illarionov (@Pavel_Ill) July 27, 2020