Jakarta, CNN Indonesia —
Ever experienced video call WhatsApp error? Don't worry, there are several ways to overcome WhatsApp can not video call.
WhatsApp is a messaging application that includes features voice call, video call, and much more. Various new features are present as time goes by.
However, like technological devices, sometimes some features don't work perfectly. Some people complain video call WhatsApp that doesn't work, either on iPhone or Android.
There are many causes video call WhatsApp not working or error. One of the first things you need to check is the microphone and camera status of the phone. Make sure your phone's microphone and camera are plugged in and functioning properly.
Apart from that, you can also check several other factors when video calls don't work, such as the following, citing Guiding Tech.
1. Update WhatsApp
Illustration. There are several ways to solve WhatsApp that can't work video call. (CNN Indonesia/Adhi Wicaksono)
Time problem video call it might happen because you haven't updated WhatsApp. If this is the case, then you can update WhatsApp to the latest version as soon as possible to improve its performance.
2. Make sure the internet connection is strong
Bad internet connection can be one of the causes video call WhatsApp error.
Video call requires a stable internet connection. Video call also consumes more data than voice call. So, make sure your phone is connected to a strong and stable internet network.
3. Make sure the microphone and camera are working properly
As noted above, video calls will require proper microphone and camera access. It could be that you unknowingly denied permission to access the microphone and camera when WhatsApp was first installed on your phone.
Re-checking the phone settings is one way to solve WhatsApp can't video call. Here's how.
iPhone
– Go to Settings/Settings
– Select WhatsApp option
– Turn on the 'Microphone' and 'Camera' toggle bars
Android
– Go to Settings/Settings
– Go to Apps and Notifications option
– Long press on 'WhatsApp' option and select 'Info' option
– Enable permissions for Camera and Microphone
4. Check the Content & Privacy Restriction feature for iPhone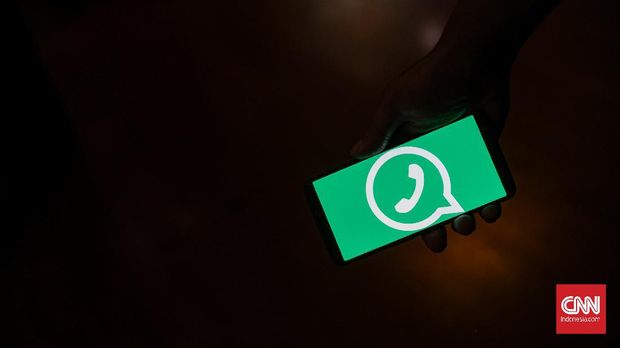 Illustration. Checking certain features on the phone is one way to solve WhatsApp can't
video call.
(CNN Indonesia/ Bhishma Septalisma)
Generally, the Content & Privacy Restriction feature will be turned off automatically. However, this setting will be active if you enable Screen Time.
If this setting is enabled then you need to check if you have allowed the WhatsApp app to access the microphone. Here's how.
– Go to Settings/Settings
– Select the Screen Time option, then go to Content & Privacy Restrictions
– Make sure the installed app has permission to access the microphone
Check out how to solve WhatsApp not being able to make other video calls on the next page…
9 Ways to Overcome WhatsApp that Can't Video Call
.