KOMPAS.com – Not only India, a number of other countries have also recorded a very high spike in Covid-19 cases after the curve slipped.
Then what needs to be careful again, of the seven countries that are all from Asia, four of them are in the Southeast Asian region.
According to the data Worldometers Until Monday (3/5/2021), here are the seven countries with the worst spike in Covid-19 cases.
Also read: India Running Out of Vaccines, Covid-19 Crisis Getting Worse
1. India
A patient suffering from the corona virus disease (COVID-19) receives treatment in the emergency ward at Holy Family Hospital in New Delhi, India, Thursday (29/4/2021).
Case curve Covid-19 India It was sloping towards the end of 2020 to mid-March 2021, recording tens of thousands of new cases per day.
India even recorded "only" 9,036 cases on January 25, after reaching 80,000-90,000 cases daily by mid-September.
The government of "Bollywood Country" also claims that it has won against the pandemic, and that public health protocols (prokes) have been relaxed.
But consequently a second wave of viruses corona India crashing very hard, making daily cases rise rapidly and health facilities collapsing instantly.
Now new cases of corona in India range from 300,000-400,000 per day, with the highest being 402,110 on April 30, 2021.
Medical oxygen is becoming scarce in even the stock of vaccines is running out, making the Covid India tsunami hit hard for those who have been complacent.
Also read: Learning from the Tsunami Covid-19 Case in India: Affected by Disaster
2. Filipina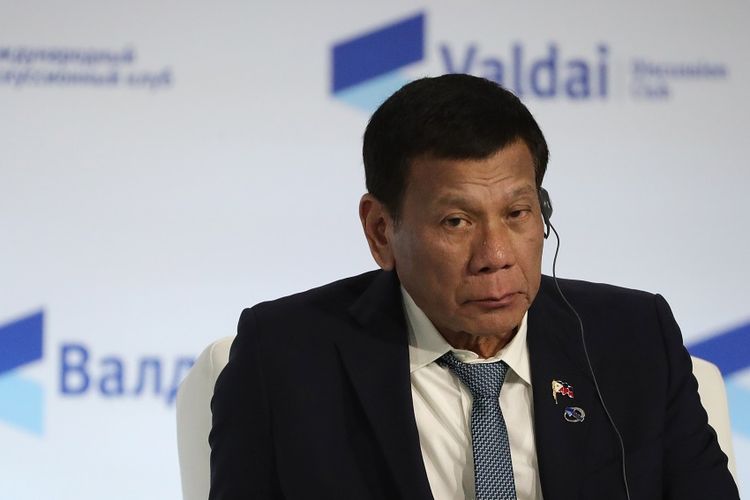 Philippine President Rodrigo Duterte.
Turning to Southeast Asia, the Philippines also saw a rapid spike in daily Covid-19 cases when the curve was down.
From November 2020 to early January 2021 Covid-19 Philippines there are more than 1,000 cases a day, but since March it has never been less than 3,000.
Highest daily cases corona Filipina so far recorded on April 2, 2021 at 15,280.
After that the curve goes down, but still ranges from 8,000-9,000 new cases. Total cases corona virus in the Philippines has now reached more than 1 million.
3. Pakistan
This neighboring country of India has experienced ups and downs of new Covid-19 cases.
Soaring sharply at the start of the outbreak in June 2020 with 5,000-6,000 cases per day, Pakistan's daily corona cases fell to 500-600 cases in October 2020.
However, since December 2020 the increase has increased again to thousands with 2,000-3,000 new cases, and starting April 2021 it is always above 4,000 cases per day.
Also read: Pakistan Riots, Islamic Party Clashes with Police and Paralyzes the State
4. Kazakhstan
Illustration of a Covid-19 patient fitted with a breathing device, oxygen tube for severe Covid-19 patients. Doctors do not recommend Covid-19 patients to self-isolate, when Covid-19 symptoms worsen, operate oxygen cylinders independently.
Covid-19 in the Central Asian country hit its lowest point in September-October 2020 with 60-70 cases a day, but has now sped up to nearly 3,000 cases in 24 hours.
Kazakhstan's spike in Covid-19 cases began on April 20, 2021, which recorded 1,310 new cases, and has not dropped from the 2,000s since then.
5. Malaysia
Active case Covid-19 in Malaysia broke the 30,000 mark on Sunday (2/5/2021) after the addition of 3,418 new daily cases.
Number of active cases Malaysian corona virus this was the highest there since February 24, it was reported Malay Mail.
The Malaysian Ministry of Health on Sunday (2/5/2021) announced that the number of critical patients had increased by 62 percent in just two weeks, overwhelming the ICUs in the majority of major hospitals.
Currently 345 people need intensive care (ICU) and 175 patients need ventilator assistance.
Also read: Covid-19 in Malaysia is also getting worse, hundreds of ICU patients are piling up
6. Singapore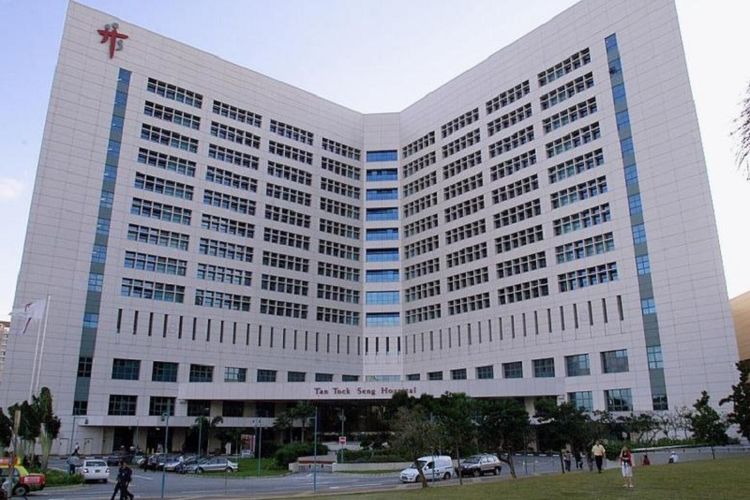 Tan Tock Seng Hospital in the Novena district of Central Singapore
Stable with no communal daily cases of Covid-19 for months, Singapore was shocked by the emergence of double-digit new cases in society.
The Singapore Ministry of Health (MOH) on Thursday night (30/4/2021) announced, 16 communal cases consisting of two active clusters and a cleaning officer.
The first cluster came from the Tan Tock Seng Hospital in the Novena district which recorded 9 cases of Covid-19. This is the first cluster of Covid-19 in a Singapore hospital.
The next cluster came from the Singapore Immigration Authority (ICA), a 39-year-old man who was announced to have contracted Covid-19 on Wednesday (28/4/2021). He works daily at terminal 1 of Changi International Airport.
In its latest announcement, the MOH outlined that 7 family members of the patient were confirmed positive for the corona virus.
They are believed to be infected from a family dinner on April 25. One of the patients was a 3 year old boy who was identified as the patient's nephew.
Also read: Singapore's Covid-19 Daily Case Translucent 2 Digits, First Time in 10 Months
7. Thailand
The fourth country in Southeast Asia to experience the highest spike in Covid-19 cases is Thailand, with the most 2,839 cases on April 24, 2021.
Thailand previously only suffered from tens to 100 cases at the start of the pandemic, then had jumped to 800-900 cases a day in February 2021.
However, since April 2021 the daily figure has skyrocketed, never falling below 1,500 new cases.
Death rate Covid-19 Thailand also rose, the highest 21 patients died on Sunday (2/5/2021). Previously the number of daily victims was very rare to double digits a day.
Also read: A Covid-19 Patient in India Dies After Her Oxygen Was Given to a VIP Patient
.