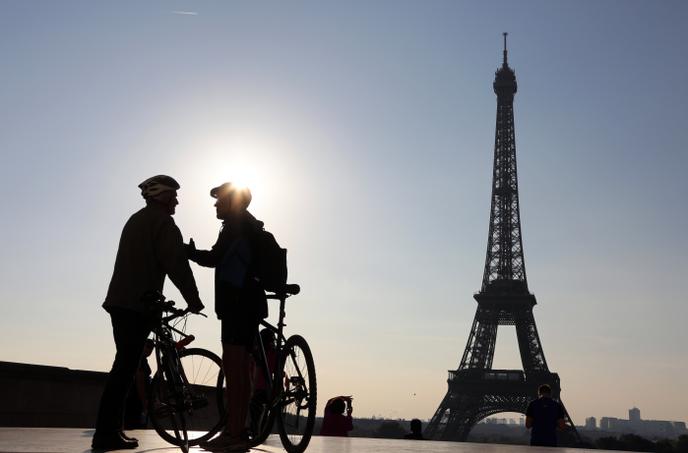 Paris has more than ever the wind in its sails. In the race for podiums of world cities, the capital is in 2018 among the most attractive cities, behind New York and London. In the last ten years, some 600 thirds of the sites have been established in Greater Paris, including more than a hundred incubators. With the Grand Paris Express project, its 200 kilometers of automatic metro lines and 68 new stations, Paris is establishing its status as a global city. It is one of the metropolises that develop an ambitious climate policy and rely on the circular economy.
But the capital also suffers from a housing crisis, accessible only to the richest. The square meter is twice as expensive as in Lyon, four times more expensive than in Marseille. With the development of short-term rental platforms, the boroughs of the center are deserted from their inhabitants for the benefit of affluent tourists.
Who benefits Paris? Can we still transform the capital? These questions will be at the heart of a morning of debate organized by The worldWednesday, January 30, at the launch of the "Le Monde Cities" innovation awards. WeWork coworking space (Paris IXe), from 8:30 am to 12:30 pm
Registration here (free admission)
8:30 am Coffee reception
9 hours Introduction by Albane Godard, director of the Urban Lab.
9 h 20 The collaborative economy, dream or nightmare of Parisians?
Isabelle Baraud Serfaty, founder of Ibicity (urban economics council), Antoinette Guhl, deputy mayor of Paris in charge of the "circular economy and social innovation.
9:50 Paris, city of rich?
Monique Pinçon-Charlot and Michel Pinçon, sociologists.
10:10 am Focus on Vienna in Austria Aurore Meyfroidt, geographer at ENS Lyon.
10:20 am Paris doing too much or not enough for the climate?
Charlotte Izard, Climate Action Network.
10:30 am Responses to the climate challenge
Urban hedgerow, urban development start-ups for better management of rainwater.
The Alchemists, start-up of food waste transformation in compost.
11 am Break
11:15 am Does the attractiveness of Paris benefit Greater Paris?
With Daniel Béhar, professor at the Paris School of Urban Planning, Olivier Klein, Mayor of Clichy-sous-Bois, Eugénie Lefebvre, Director of General Stores (BETC Agency).
11:45 am Can we still transform Paris?
12:15 pm Launch of the fourth season of prizes " The World of Urban Innovation
Registration here (free admission)
A morning organized in partnership with Saint-Gobain and the Post Office.
React or view all comments