The issue of the abolition of the post often causes friction between co-owners, which are coupled with disagreements on how to vote, details Rafaële Rivais, a journalist in the "World" in his column.
Subscribers article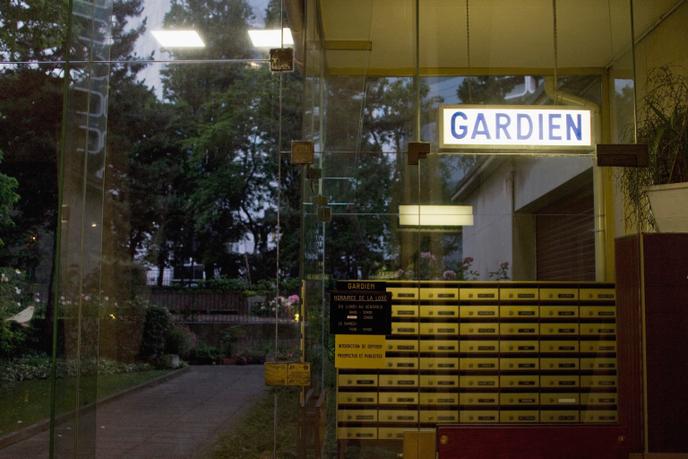 Chronicle "SOS conso". January is traditionally the month when co-owners offer gifts to their caretaker to thank them for their services - pick up their parcels or open the door of their apartment to employees of gas, electricity or heating in their absence. Some regret, however, to no longer be able to do so, because the position of janitor was ... deleted.
It is especially the older co-owners who value the permanent presence of a guardian, considering that it contributes to the security of the premises. The youngest, on the other hand, prefer to do without it and use external service providers to clean the common areas, in order to save money; they also want to pick up the box to put strollers, bikes or scooters.
The question of the abolition of the post, which arises especially in small condominiums, therefore often causes friction, which is coupled with disagreements on how to vote. The law of 10 July 1965 on the co-ownership was silent on the subject, those who wanted to maintain the position of janitor have long benefited from favorable jurisprudence: a majority of judges considered that, when the post of guardian was provided for in the regulation of co-ownership, unanimous votes were required to suppress it. They annulled resolutions that had been content with a qualified majority (majority of union members representing at least two thirds of the votes).
"Bourgeois housing"
But the Boutin law, adopted on March 25, 2009, then the ALUR law, adopted on March 24, 2014, limited the requirements of this case law. They specify that a qualified majority is sufficient, provided that the abolition of the post does not affect "At the destination of the building" (his standing) or "The terms of enjoyment of the private portions" - otherwise, unanimity is required. The judges consider that the destination of the building or the enjoyment of the units are not "Not reached" if the alternatives put in place by the co-ownership offer advantages "Strictly equivalent" to those proposed by the concierge service.