Company specializing in management (human resources administration, payroll, schedule management), ADP published, Thursday, January 17, the results of its "National Report on Employment" in France.
Subscribers article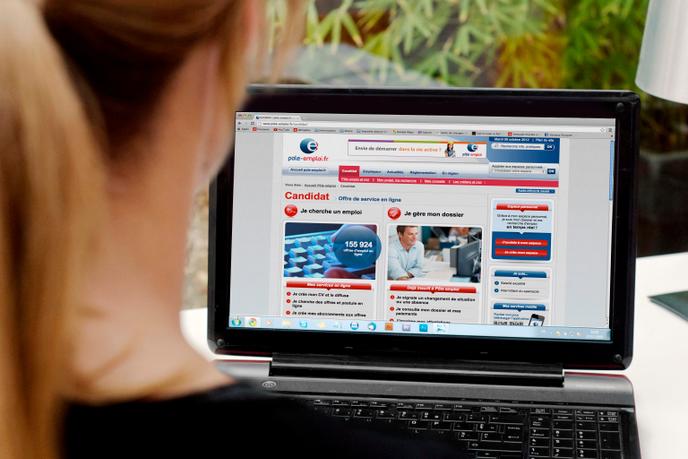 The private sector, excluding agriculture, recorded the creation of 65,240 jobs in France in 2018, says the National Employment Report, published Thursday (January 17th) by ADP, a specialist in human resources, who manages the payrolls of 44 million of employees worldwide, including 25 million in the United States and 3 million in France. "This is significantly less than in 2017, when 111,000 creations were registered, but the trend remains generally positive. Thus, no month has had a negative balance. And this orientation should be maintained in 2019 », announces Carlos Fontelas De Carvalho, CEO of ADP France.
" Scomplementary to the statistics published by INSEE to provide better visibility of the labor market and monitor its evolution, the objective of this report is to regularly provide a measure of the evolution of employment in France "says Carlos Fontelas De Carvalho. Since October 2015, the group's research institute has extended its national employment reports to France, which it carries out each month in collaboration with Moody's Analytics, a provider of risk management solutions, on the basis of statistical data. reported workforce of a sample of ADP's French customers.
In addition to the monthly publication of the number of job creations, ADP's National Report on Employment in France includes a follow-up of six major sectors: manufacturing industry, trade, financial services, business services, transportation and real estate.
Trade and business services top
In 2018, based on their data, ADP analyzes that employment growth has been driven by two sectors, which alone account for nearly 70% of creations: trade and business services, with 23 740 and 21,720 new jobs. Next come industrial manufacturing (9,800 new jobs), transportation (4,330) and financial services (2,220).
Real estate, meanwhile, recorded a loss of 1,700 jobs. " But beware, warns Carlos Fontelas De Carvalho, it should not be inferred from a decrease in employment in a sector that it lacks dynamism. " Real estate is doing well, but is suffering the impact of the Internet, which allows customers to better target their visits. "In retail banks, agencies are closing, but online banks are exploding", illustrates the CEO of ADP, who recalls that "Job creation in the industry is relatively weak because the robotisation has made a strong entry. "