Imperial firing and solid on skis, the French won the relay in Ruhpolding, Germany.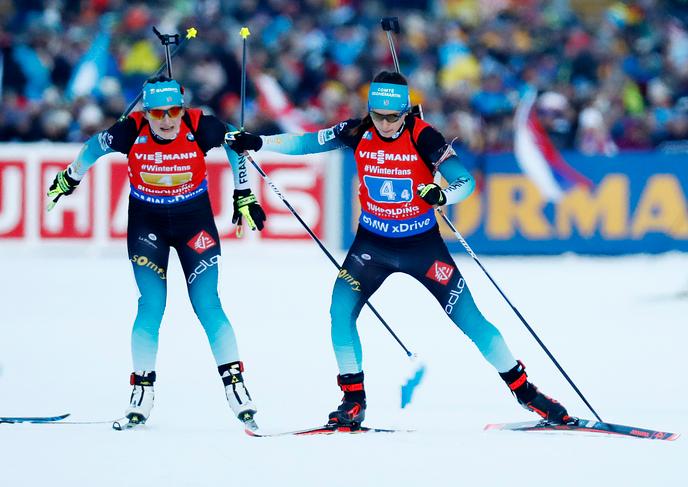 The French women's relay had an almost perfect race in Ruhpolding (Germany) on Saturday 19 January. Julia Simon, Anaïs Bescond, Justine Braisaz and Anaïs Chevalier were brilliant in the shooting and managed to resist on the skis at the return of the Norwegians and the Germans, that they advance on the podium.
All went well, in a race that saw the French make only four shooting fouls to win their first win of the season. An impressive performance for the French team, which is much better than Norway (seven picks) and Germany (nine errors).
A week after a disappointing 5e In Oberhof (Germany), the French have recovered their lead after a race dominated from start to finish.
😍😍😍 OUIIIIIIIIIIIII Anaïs Chevalier! France will win this relay of Ruhpolding! #theBIATHLON team https://t.co/NvEFsCX1WP

- lachainelequipe (@the team The Team)
Part in first place, Julia Simon perfectly launched the relay with a 10/10 shooting, while Anaïs Bescond ensured the blow with a 9/10. Despite two mistakes, Justine Braisaz was solid on the skis and did not panic, resisting the return of the Norwegian and ideally to launch Anaïs Chevalier.
"The girls did the job well, I just did not want to ruin the team's great race, explained the last French relay after the race. I really did not want to be in the fight in the last lap so I applied on the firing point. "
This beautiful victory confirms the current good shape of the tricolores who had already placed three of them Thursday in the top 10 of the sprint.