After the Pixel 3 comes the Pixel 4: According to a new patent Google would like to do without the unpopular Notch. Instead, the display should be as borderless as possible. What does Google plan to do?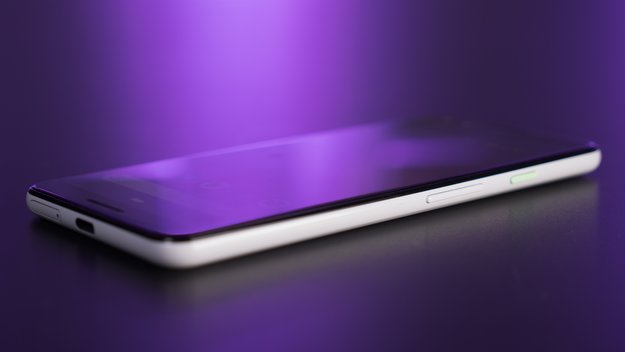 Pixel 4: Patent shows rimless smartphones
On the website of the World Intellectual Property Organization (WPO), a patent has emerged from Google that could show a Pixel 4. If the group brings such a smartphone of this kind on the market, we can look forward to a cell phone without disturbing notch - and the display will be as borderless as possible.
The images of the patent show a smartphone that is strongly reminiscent of the Google Pixel 2 XL, writes the blog 91mobiles. On the back is the traditional pixel design, which will probably have two different colors again. In addition to the fingerprint sensor, a single camera can be seen, which suggests a pixel 4, but not necessarily on a pixel 4 XL.
The patent also makes it clear that Google will again refrain from the next smartphone to the conventional headphone jack in 3.5 mm format - which is not a real surprise in 2019.
This is what Pixel 4 might look like:
Pixel 4: Where is the front camera?
The answer of the smartphone manufacturers to more full-surface displays today is a Notch, so a recess at the top of the screen. Google also jumped on the bandwagon with the Pixel 3 XL - which certainly did not please every user. Even Samsung saw Twitter compelled to leave a comment.
As Google at Pixel 4 on the Notch waive and at the same time want to put on extremely thin edges, is still completely unclear. According to the patent drawings, no slider will be used behind which the front camera (s) could hide. Sliders of this kind are used, for example, in the Honor Magic 2 and the Xiaomi Mi Mix 3. Even a camera hole as the Samsung Galaxy A8s is not visible.
More about the current Google Pixel 3 (XL) can be found in our video:
Pixel 3 (XL) Lite on the march
Until Google will introduce the Pixel 4, it should take almost a year. The predecessor finally came in November 2018 on the market. In the meantime, however, the group could publish the Pixel 3 (XL) Lite. The slimmed-down version should go after the Google I / O 2019 at the start.
Google itself continues to be covered in terms of a lite version of the current Pixel smartphone. According to Geekbench, the company is definitely working on a cheaper Pixel 3 (XL).