The economist Alain Trannoy proposes, in a tribune to the "World", to calibrate the income tax of each according to its unavoidable expenses, which would reconcile efficiency and the fight against poverty.
Subscribers article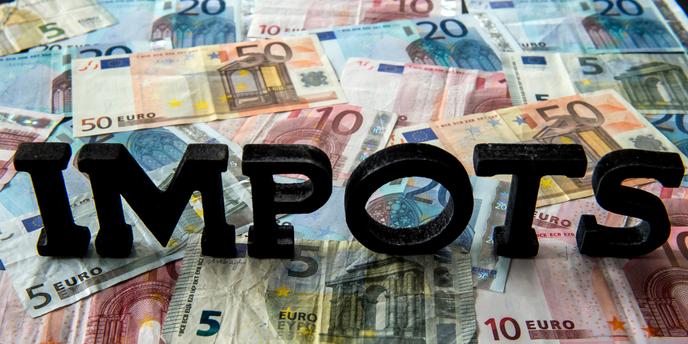 Tribune. The "yellow vests" have burst onto the national political scene by bearing the theme of fiscal injustice, which appears priority in the grievances filed in the town halls. This theme will clearly overshadow the great national debate. The focus of the debate on the reinstatement of the wealth tax (wealth tax), understandably as it is, reflects a lack of information. The shortfall (3.5 billion euros) represents only 5% of the amounts deducted for income tax, which remains the main tool for progressivity.
The institution of withholding tax is a major step forward because it makes the tax contemporary. However, the method of calculation of the income tax remains unchanged. The great national debate provides a unique opportunity to review it, in the light of the anger expressed on the roundabouts against forced spending or more generally unavoidable expenses.
Article reserved for our subscribers

Read also
Emmanuel Macron during the "grand debate": "What goes up is the social fracture"
Constrained expenses commonly include housing, insurance, electricity, gas and telephone subscriptions, mutual insurance companies, school canteens, etc. The "yellow vests" have focused public attention on transportation expenses to get to work, go to the doctor or physically access local public services. By integrating them in total, these expenditures represent on average more than 33% of household income and can reach more than 60% of the income of modest households. Other expenses are also unavoidable, such as food, education and health expenses within the family.
According to a Credoc study, in 2009 these unavoidable expenditures accounted for more than 87% of the income of poor households. Any increase in the prices of goods and services consumed as such by indirect taxes can only be felt hard on the "rest-to-live", that is to say on what people feel to exercise one more choice. This notion of unavoidable spending is at the heart of a measure of poverty. The poor person is, by definition, the one who has difficulty coping with these unavoidable expenses with his own means. It must therefore be able to count on national solidarity.
Field knowledge
But does not this rest-for-living also correspond to the contributory capacity of Article 13 of the Declaration on the Rights of Man and the Citizen, which states that "Must be distributed among citizens because of their abilities" ? Below a certain rest-to-live, society must come to your aid; over a certain rest-to-live, you can contribute to common expenses. The notion of rest-for-living must be the pivot of all the redistributive policy, either to collect the negative tax, or to pay the progressive tax.