An Ikea store in Paris, "pedestrian drive" that flourish ... The supermarket multiplies formats to reach a segment of the population that does not move around.
Subscribers article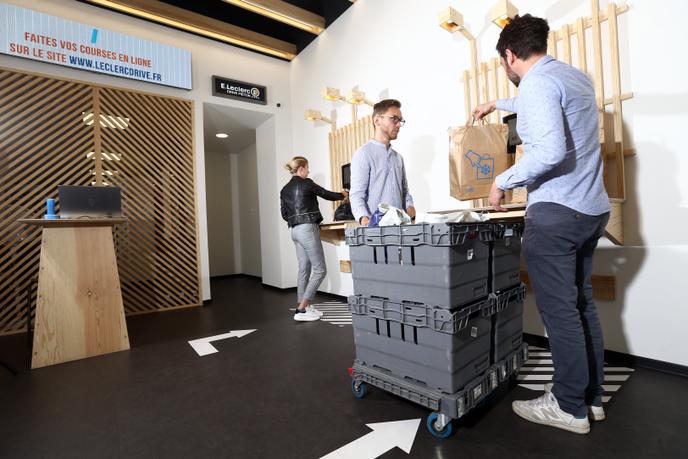 Customers with higher purchasing power, consumers in major urban centers are the object of all desires. Paris, Lyon and Lille are beginning to see signs in the city center that once stood on the outskirts of the city - which meant that people had to travel several kilometers by car or even spend the day there. After the furniture distributor BUT with his stores BUT City, then the Decathlon sports chain with Decathlon City, Leroy-Merlin settled in several districts of Paris, and joined the place de la Madeleine in June 2018. This place will host before summer the first Ikea of ​​the capital.
According to Philippe Nobile, director of distribution and digital at the Boston Consulting Group, these brands realized that"There was a whole section of the population that they did not touch with outlying stores". According to an OpinionWay survey for Asterop in May 2018, the French said they traveled an average of about 2 km in Paris and its region against 12.2 km in rural areas to go to any type of business. Besides, the requests for authorization of creation of commercial surfaces decrease. In 2018, 4.22 million square meters were authorized, against 5.48 million square meters in 2017, a historical minimum according to the federation of the specialized trade Procos.
To achieve this change of direction, the banners were forced to rethink their offer. "In the city center, consumers are more about high-end products, and there are more seniors and young people. These are not the same needs »continues Mr. Nobile. Signs have also adapted to the scarcity of land in large city centers with smaller store formats (city, express ...), offsetting the loss of commercial space through the use of new technologies (touch terminals in stores and / or digital tablets in the hands of sellers) to display on display their complete assortment.
A leap into the unknown
For Ikea, used to managing stores of more than 20,000 to 25,000 m², occupying a store five times smaller represents a real leap into the unknown. The furniture giant has even appealed to Parisian holders of its loyalty card, between March and May 2018 to propose their ideas, on a Fanvoice collaborative platform. The questionnaire, entitled Ikea settles in the city center: what are your ideas for building this new store? ", Collected nearly 2,000 comments and ideas, as concrete as during a meeting of" brainstorming ":" Insist on everything that saves space in small Parisian apartments. Including all the accessories, cooking ..., "Offer a space withdrawal in store for small items purchased on the Internet", to offer «A discount or gift card by bringing back your old furniture».