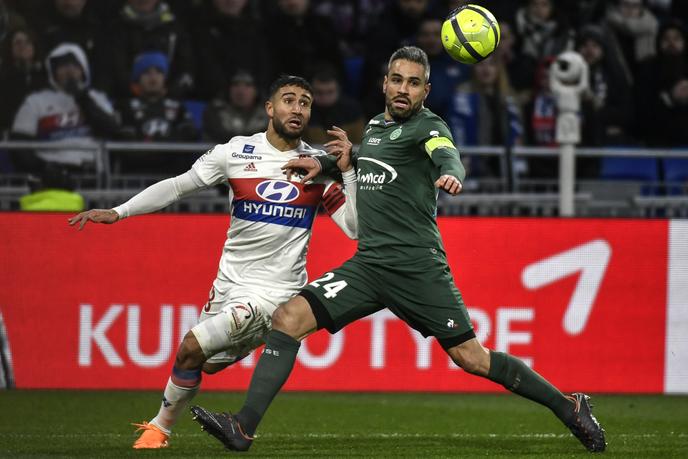 The derby could not be better for Saint-Etienne. In good shape, the Greens (3es) receive their neighbors Lyon, only 4es with two points behind. The opportunity for the captain of Saint Etienne, Loïc Perrin, 33 years and sixteen seasons at the highest level behind him, to return on the importance of the derby and its significance.
As in the first leg in Lyon, and as too often in recent years, there will be no opponents supporters at the stadium. Do you regret it?
I think it's a shame for the fans that they are deprived of a match like that, a match they look forward to. It's the same thing in one camp or the other. After, we have no influence on it. We can only note and find sad that we deprive these supporters of their passion. I had a little talk with our fans before the first leg. They had made a statement by taking the lead from the authorities in order to try to attend the match. It did not work.
Last season, injured, you attended from the stands to defeat your teammates 5-0 at the Geoffroy-Guichard derby. What do we feel?
It's like being on the field: it does not change much, it hurts to lose and even more on such a score in the derby. Not to mention that this had been the beginning of a complicated period for us because this defeat had left traces. It had taken some time but we had managed to raise our heads after the truce.
And in everyday life, what impact has a defeat in the derby on the Stéphanois?
As soon as the calendar comes out, people talk about the derby. They talk about it before, they talk about it even more as they approach the big meeting and they talk about it afterwards depending on the result ... We've been lucky enough to win derbies in recent years at Geoffroy-Guichard. These are parties that we do not forget and that we share with our audience. I remember a particular success, 3-0. I remember the score but also because it was, pff ... I do not even know how many years without victory in the derby in our stadium.
For outsiders, how can you explain this rivalry?
These are two nearby cities, 60 km apart, but two different cities. I play at ASSE since I was 13, I played a lot of derbies, so much that I do not count anymore. It's always the match of the year.
"I played several derbies against Bafetimbi Gomis with whom I was trained in Saint-Etienne. I did not hate him the next day because he had changed his shirt. "
In an interview, you said that as a child, your father took you to the stadium but did not raise you in the hate of Lyon.
There is a rivalry but yes, that's exactly it. I have no hatred against the Lyonnais. I do not know how the rivalry began, perhaps because Saint-Etienne is a city of workers, that Lyon is a little more bourgeois.
You were quite close to Clement Grenier, a former Olympique Lyonnais player. So we can be Saint-Etienne and Lyon and be friends ...
Clement, I knew him because he is the cousin of a very good friend of mine. We are not close but I crossed it a few times. But for example, I played several derbies against Bafétimbi Gomis with whom I was trained in Saint-Etienne. I did not hate him the next day because he had changed his shirt. I still have very good relations with him because he is very good. These are career choices.
It seems that there are fewer short sentences between the two camps before the match in the last two years.
There may be less of this because there are fewer and fewer trained players in both clubs. And then, the matches are linked, we played Wednesday and we go super fast after three days. When a week passes, we have more time to talk about it.
Where is the line between folklore, healthy rivalry and hate or violence?
It may be a bit naive but for me football is still a game It takes a winner, a loser, but it must remain in the field. People must be able to come to the stadium with their family while being safe.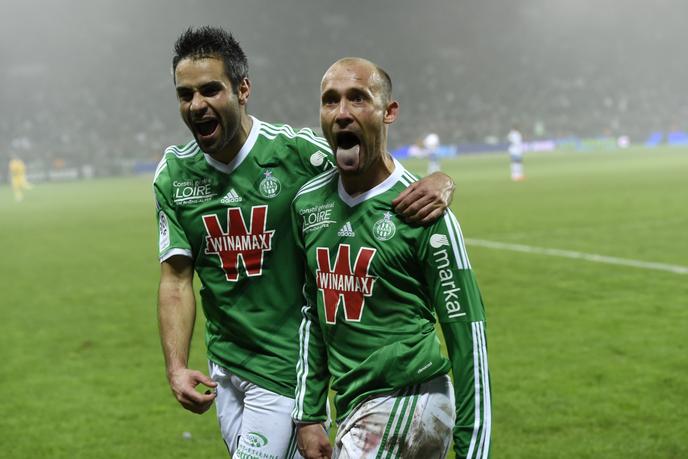 What did you think of Nabil Fekir's gesture last season [l'international lyonnais avait ostensiblement brandi son maillot en marquant le cinquième but de son équipe ; un envahissement du terrain s'en était ensuivi] ?
Everyone reacts differently but I would never have done something like this. I think it was out of place: it could have been much worse and dangerous. Nevertheless, it is true that after a goal, we do not really have time to think about the consequences.
You started in the first team in 2003. This coincides almost perfectly with the beginning of the domination of Lyon (7 consecutive titles). How did you live it?
I remember that winning against Lyon was at the time of the miracle. OL was so flying over the championship. We came back from Ligue 2, we were far from favorites every time. Sometimes we were dominated, others would have deserved better but we lost or we did not win.
"Given my age, there is a good chance I will finish here. I'm closer to my last derby than my first one ... "
If I tell you: September 25, 2010?
This is the date of the hundredth derby, the one where we win in Lyon on a goal from Dimitri (Payet) on a free kick. It had been years since we had won against Lyon (since 1994). We had an incredible chance. We should never have won it. Everything turned in our favor that day. It was important, freeing us.
Since 2014, the victories are much more numerous: four in four years.
It's all these remarkable victories. We have come closer and closer to Lyon in recent years. The gap is smaller.
One of your ex-teammates, Max-Alain Gradel, said you were the captain who had most marked him, "a monster", "ready to die for the team". These are important qualities in a derby?
Yes, but like every game, if you do not have it, it's hard to win the matches. In a derby, you have to have a little more. Lyon is a great team that has ambitions different from ours at the beginning of the season. So in addition to this aggressiveness, you have to be good in the face of great players. It's a question of balance to play a good derby.
At 33, when we played his entire career in the same club, we say that the last derby approach?
Given my age, there is a good chance I will end here. I'm closer to my last derby than my first ... Saying that, I do not take too much risk. I hope to play as much as possible, as long as possible while having fun.
React or view all comments