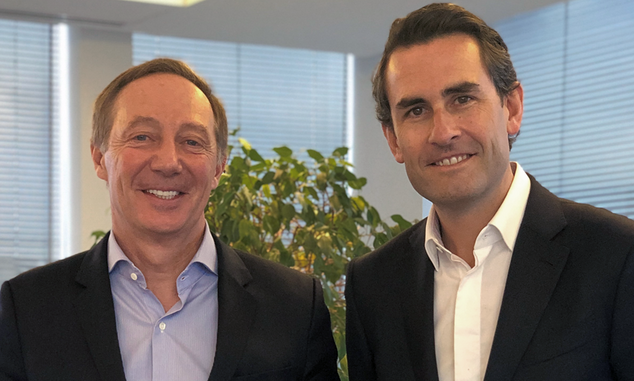 Left, Pascal Rialland (president of Covage), on the right, Thomas Reynaud (CEO of Iliad) - Credit: Covage.com
The two companies have signed an agreement that will allow Free to offer its optical fiber offer on Covage's Public Initiative Networks (RIP), and thus expand its FTTH offering.
The operator Free and the company Covage have signed, on January 17, 2019, an important partnership that will allow Xavier Niel's company to offer in a progressive way and in the coming months its optical fiber offer on so-called Public Initiative Networks. (RIP) in the territories covered by the French infrastructure operator THD Covage.
Optical fiber, always a top priority for Free
Free will be able to extend its optical fiber offer in the territories of Calvados, Hérault, Somme, Haute-Savoie, Seine-et-Marne and networks initiated by the agglomerations of Dunkerque, Sénart, Paris -Saclay, European Metropolis of Lille, and Digital Essonne.
These territories represent a total potential of 1.4 million fiber plugs to equip for Free by 2023. " Thanks to this agreement with Covage, Free confirms its status as the first alternative operator on optical fiber (FTTH) and the acceleration of its deployments in all territories ", Said Thomas Reynaud, CEO of Iliad, the parent company of Free. Covage, via its president Pascal Rialland, confirms its " initial strategy of fiber-neutral infrastructure open to all service providers to diversify offerings and fully satisfy users ".
Free plays big on the fiber
Free big bet on the optical fiber. The operator has also been designated by nPerf as the one offering the best average downlink in France in 2018 (453.12 Mb / s) ahead of SFR, Bouygues Telecom and Orange.