The Workers' Association of the Companions of Duty trains 10,000 people a year. It holds its open days from January 18 to 20.
Subscribers article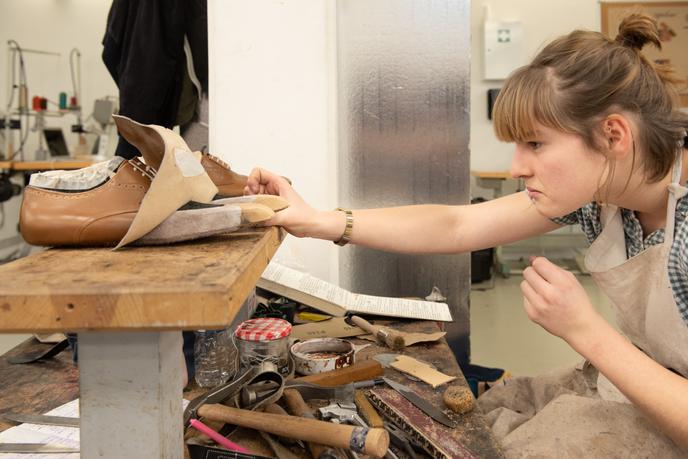 Aude Coutarel, 30, found the home of the Companions of Duty and the Tour de France of Pantin, in Seine-Saint-Denis, for "Five weeks of improvement at the quilting". In November 2018, this holder of a cobbler-shoemaker CAP was in Tokyo. With a grant from the J. M. Weston Foundation, she did a two-month internship at two men's shoe factories in the Japanese capital.
Back in France, this young woman with muscular hands took over her spikes, her sons and her hammer, in Limoges, in the J. M. Weston factory.
A year ago, the one who won the gold medal of the contest of the Best Craftsman of France as bootmaker lived 1,500 kilometers away, in Ireland. As part of her fourth year of training, the former student of the National School of Art of Bourges repaired "Sneakers, bags and keys" in a Dublin shoe repair shop.
Its "Tour de France", a traveling training course, will end in 2020. Eight years after joining the Companions of Duty, a workers' association whose long learning paths - including the famous Tour de France - are the trademark.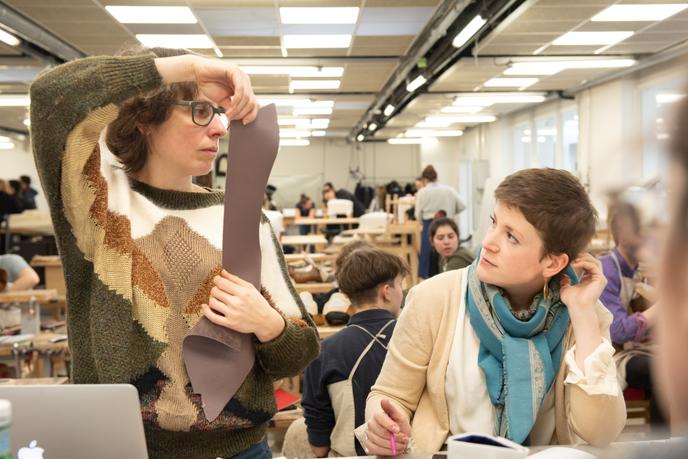 From January 18 to 20, his sixty houses will open their doors to introduce the public to his method. "We train 10,000 young people a year, that's as much as the University Paris-Dauphine," underlines Jean-Claude Bellanger, Secretary General. But the offer of training, based on the principles of companionship born in the Middle Ages, is still poorly known to young people and their families.
Article reserved for our subscribers

Read also
Jean-Claude Bellanger redounds the coat of arms of manual trades
"An atypical structure"
This principle of teaching in community sometimes raises questions. The association survived its creation in 1941 under the Vichy regime. But she's still akin to "A sect, stonecutters and freemasonry", recognize Grégoire Talon, head of the pole of excellence of soft materials in Pantin.
And yet, it's a "Wonderful thing, a school of excellence", Christian Blanckaert, President of the J. M. Weston Foundation, former Hermès CEO The association provides paid training, alternating in business, to become a baker, boilermaker, plumber or upholsterer ... It depends. Thirty industry or food professions, in total, are covered.