Bank of America tripled profits. Quotes at once increased by 7%

The second largest bank in the United States reported for the fourth quarter. Over the year, Bank of America increased its profits threefold, to $ 7.3 billion, and returned $ 26 billion to its shareholders. Shares after the release of financials jumped by 7%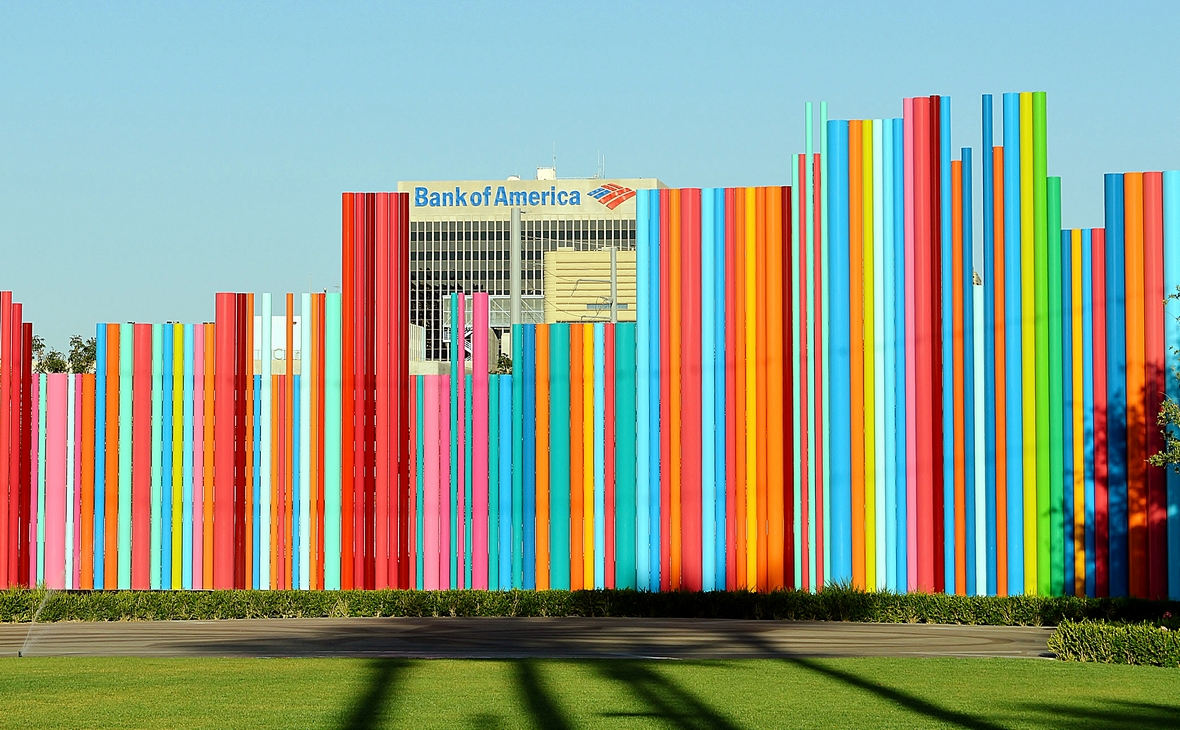 Photo: user Gordon Ednie from flickr.com


Bank of America, a major US bank, received $ 7.3 billion in profits in the last quarter of 2018. This is three times more than the same period in 2017. After the publication of reports, the shares went up by 7%.
The bank managed to achieve such high profits due to strong results of the consumer business segment, which increased its net profit by 52% to $ 3.3 billion. Lending to individuals increased by 5% to $ 290 billion and deposits grew by 3% to $ 687 billion
What made a record profit
The bank was also helped by a reduction in corporate tax at the end of 2017. If, without adjusting for tax cuts, bank profits soared by 208%, then, with the amendment, only 39%. A year ago, in the fourth quarter of 2017, Bank of America recorded a write-off of $ 2.9 billion in its balance sheet, due to the new US tax laws.
In terms of shares, the bank's net income was $ 0.7, while analysts polled by Refinitiv predicted a figure of $ 0.63. The bank increased its proceeds to $ 22.7 billion against $ 22.4 billion expected by analysts.
Bank of America reporting improved due to rates and base comparisons, noted Mikhail Krylov, director of analytical department at Golden Hills - Kapital AM. "The increase in interest rates on loans outpaced the growth in deposit rates. The comparison base improved temporarily with a large one-time write-off of a tax asset in 2017, "the expert explained.
The bank was able to surpass the analysts' forecast and net interest income - an indicator that is widely used to calculate the profitability of banks. In the fourth quarter, Bank of America's net interest income was 2.48%, while analysts polled by StreetAccount expected to see the figure at 2.45%.
Over the year, Bank of America returned a total of $ 26 billion to its shareholders. $ 5.4 billion was paid out as dividends, and shareholders received another $ 20.1 billion as a result of share repurchases.
What to expect from stocks
Papers of the bank are in demand on Wall Street, their dynamics have improved significantly. Over the past year, Bank of America shares fell by 9.6%, showing a trend worse than the Dow Jones Industrial Index (-7.3%), which includes them. At the same time, since the beginning of the 2019th paper has risen in price by 15.5%, while Dow has grown by only 3.8%.
Wall Street analysts expect further growth in Bank of America shares. In the perspective of the next year, quotes may grow by 12%, according to relevant experts. The annual target of the shares is set at $ 31.89 per share.

Author:
Sangalova Inga.