The upcoming start of the Scottish forces to think the end of a reign, the one he shared with Nadal, Federer and Djokovic.
Subscribers article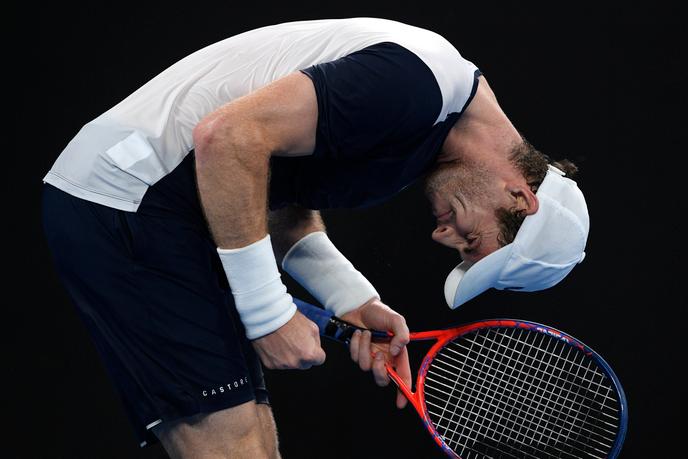 Andy Murray now has an idea of ​​what his eulogy will look like. On Friday, January 11, the Brit took everyone by surprise with the announcement in Melbourne of his impending retirement. Too much suffering and no hope of relieving his bruised hip to continue his career without suffering martyrdom, explained between sobs the 31-year-old, eliminated from entry to the Australian Open on Monday, after a fight. four hours in five sets against Spain's Roberto Bautista-Agut (4-6, 4-6, 7-6, 7-6, 2-6).
His distress has moved his peers, who see him limping for many months already. A shower of tributes fell like a Scottish deluge, men and women alike. From Roger Federer to Juan Martin Del Potro, from Nick Kyrgios to Alexander Zverev to legends Billie Jean King and Rod Laver.
Beyond the endearing personality of the most feminist player on the circuit and who managed to make her piggyback character disappear over the years, the news of her retirement officially marks the beginning of the end of the "Big Four" - a dedicated expression for the four players who have dominated the circuit for more than a decade: Roger Federer, Rafael Nadal, Novak Djokovic and Andy Murray.
The Scotsman - who hopes to push to Wimbledon in July for his farewell tour - had neither the grace of Federer, nor the resilience of Nadal, nor the geometric accuracy of his "fake twin" Djokovic (they were born one week apart), with whom he experienced his greatest rivalry.
But by perseverance and self-sacrifice, Murray had finally earned his place in this very private club also thanks to a "IQ" tennis much above average. In an era when three players left only crumbs to the competition, he had managed to harvest three Grand Slams (US Open 2012, Wimbledon 2013 and 2016), fourteen Masters 1000 tournaments, two gold medals in singles at the Olympics, and to occupy the first place in the world for forty-one weeks.
"An accident of history"
Between Roland Garros 2005 and the US Open 2013, the band of four has taken control of all the Grand Slam tournaments except the US Open 2009, pilfered by the Argentine Juan Martin del Potro. "They established a reign that lasted about twice as long as the previous ones. Normally, in sport, there is no domination as long as that, it is almost never-seen, it is almost an accident of history, analysis Philippe Bouin, who followed tennis at The Team for twenty years. Even in the days of Wilander, Connors, McEnroe, Borg and Vilas, there were other players slipping into the interstices. "