Through its forecast extended to 96 hours (four days), the SMN states that they forecast frost throughout the week in the state and minimum temperatures for the early hours of Friday of -5 to 0 ° C in its mountainous areas.
Tuesday 23 November
Dependence on National Water Comission points out that the Chihuahuan entity would register wind with streaks from 50 to 60 kilometers per hour (km / h) and isolated rains (0.1 to 5 millimeters [mm]).
Wednesday, November 24
They expect the gusts of wind to intensify to 50 to 70 km/h, as well as the precipitations to intervals of showers (5 to 25 mm) and announce the possibility of falling snow or sleet in the Sierra.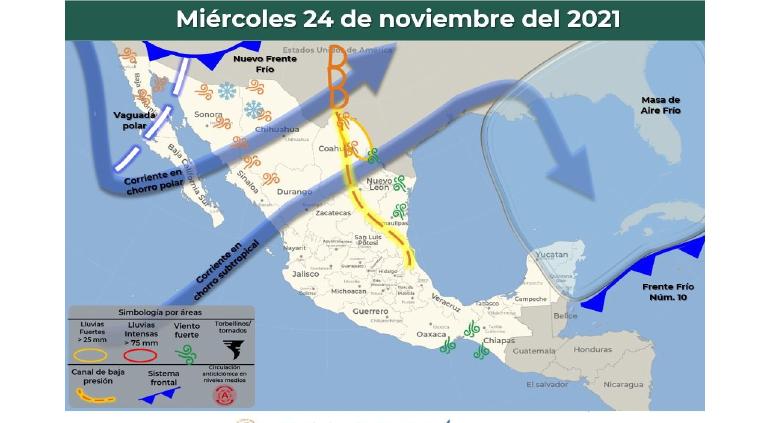 According to the forecast image, according to the approach of a polar trough and the new Cold Front with its cold air mass, there are possibilities of snow fall in the northwest of the entity.
Thursday, November 25
As of this date, they project intervals of showers with strong punctual rains (25 to 50 mm), wind with gusts of up to 80 km / h and the possibility of snowfall in mountain areas is maintained.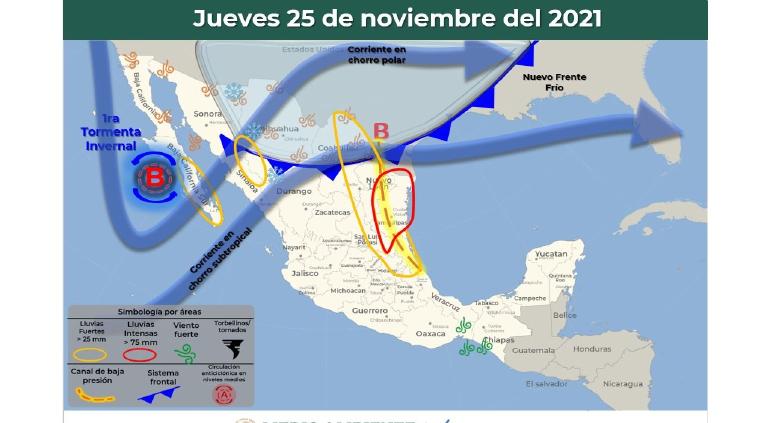 The image shows that the "First Winter Storm" would form in Baja California Sur; Cold Front Number 11 will pass through the state with possible snowfall in the west and heavy rains in the southwest.
Friday, November 26
The intervals of showers with strong punctual rains are maintained, according to the omen, as well as the probability of snowfall, but the wind gusts would decrease to the maximum of 70 km / h.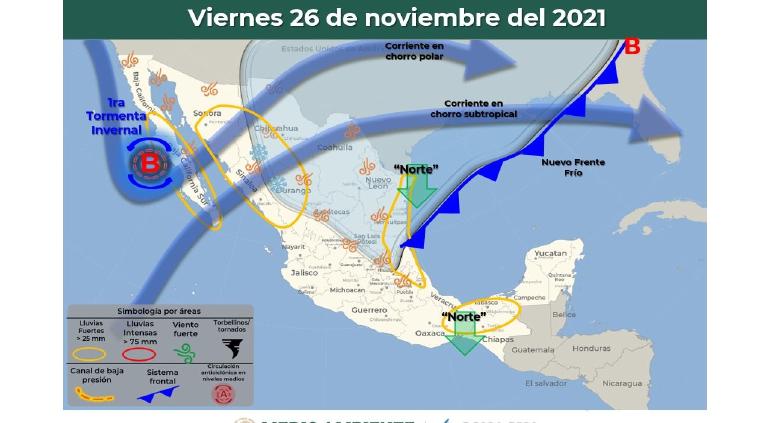 The graph shows that heavy rainfall would extend to the Chihuahuan capital and possible snowfall would occur in the southwest.
The team of Chihuahua Severe Weather It specifies that numerical model forecasts project accumulated from 75 to 85 mm due to a large entry of humidity through the southwest of the state.
They insist that the cold core vortex is not a winter storm as the SMN.
.